A few weeks ago I had the pleasure of taking a three day Woodland Design Workshop with the one and only Francoise Weeks! Tomorrow I will post the designs that I got to create in her class, today I just want to tell you a bit about Francoise and why I wanted to take her class.
I've followed Francoise for years, her work is so intricate, natural, different and unique. I've considered studying with her for awhile, it was a matter of deciding which workshop would push me out of my normal designing. Her website has a few different workshops profiled, but it was the Woodland Design Workshop that caught my eye. Using branches, sticks, moss, lichens, leaves, pods, mushrooms, berries to create an arrangement is so intriguing:
So it was decided, I would take her Woodland Design Workshop, plus it just seemed so right for the Pacific Northwest! I drove up the California Coast into Oregon, feeling inspired by the towering Redwood trees, ferns growing alongside the road, and waves crashing into the coast. I arrived in Portland on a Sunday and stayed at the Bluebird Guesthouse (recommend!), awaiting the arrival of my friend, Janet of Floral Verde. I felt so lucky to be taking Francoise's class with Janet, Janet is the Queen of designing with succulents!
Janet and I quite enjoyed the neighborhood we stayed in, just a few blocks from Francoise's studio. We patronized the local small restaurants and found the shopkeepers to be so friendly and enjoyable. We'd walk to Francoise's studio and stopped at each yard to look at the mosses, flowers and trees growing, such a pretty neighborhood.
Walking up to Francoise's studio was awesome! I couldn't wait to see it in person and I have decided that I want to build a studio just like her's!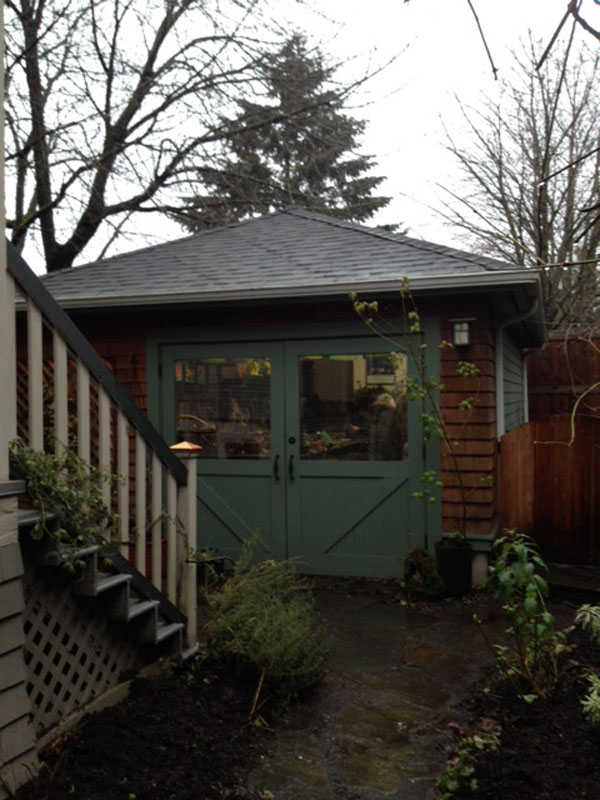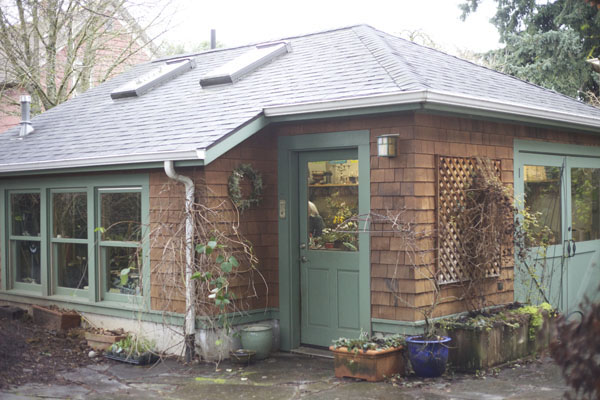 Stepping inside her studio was absolutely delightful, on one wall were benches filled with buckets full of an assortment of flowers, branches, and foliages: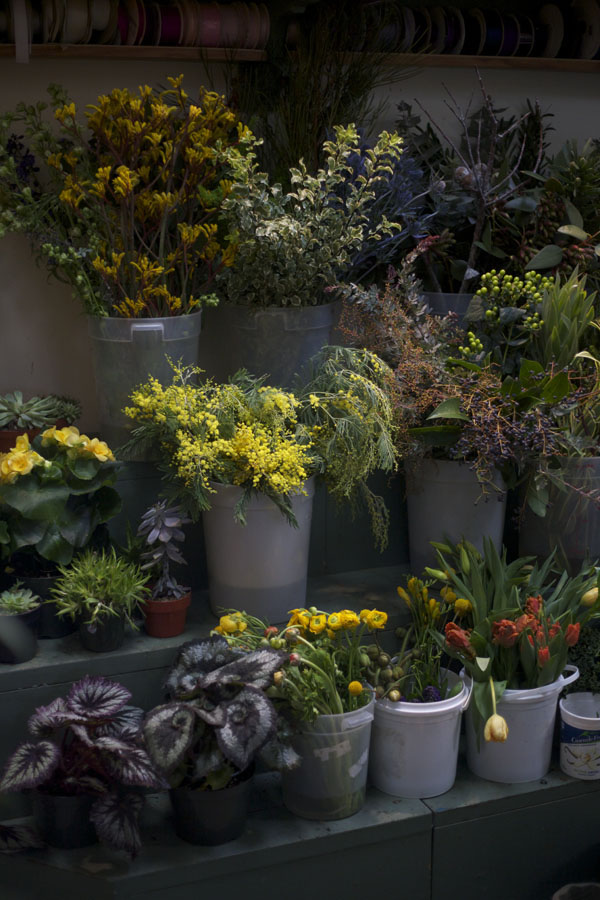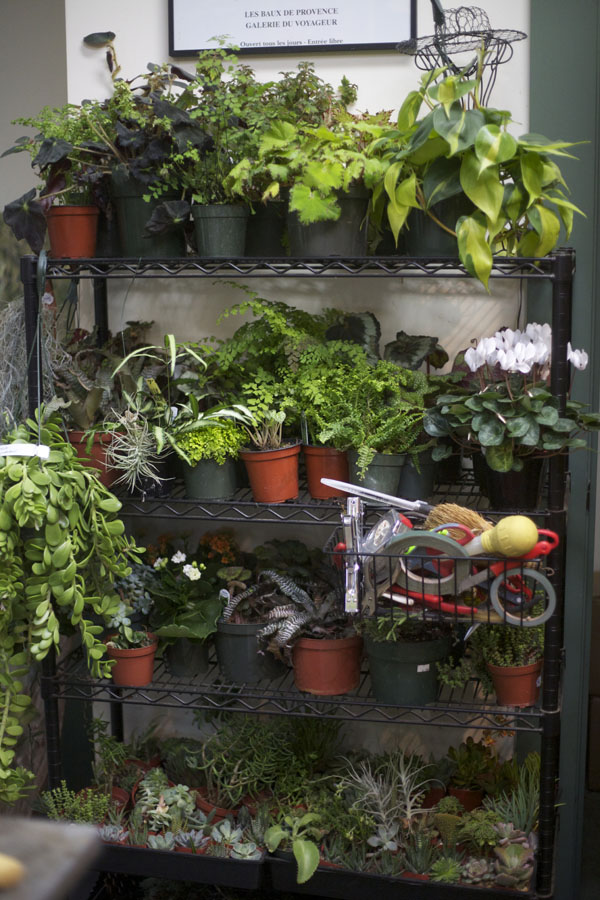 Little bits to use in our designs, so much to look at & so inspiring: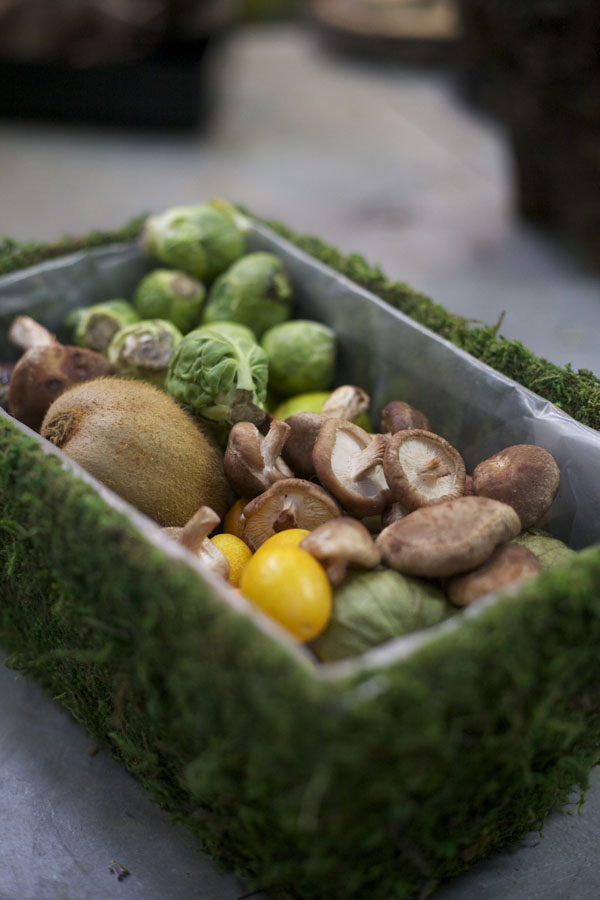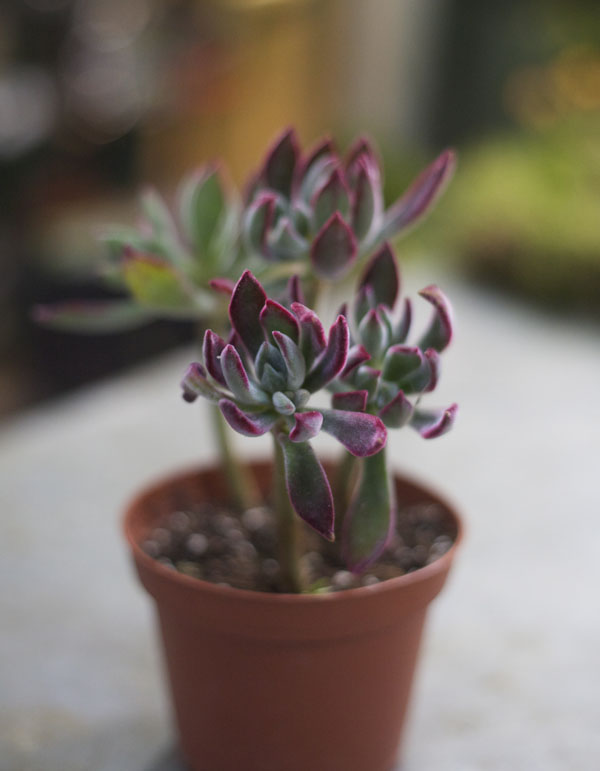 I thought this was really cool, Francoise's husband created this for her – it's a corsage design bar!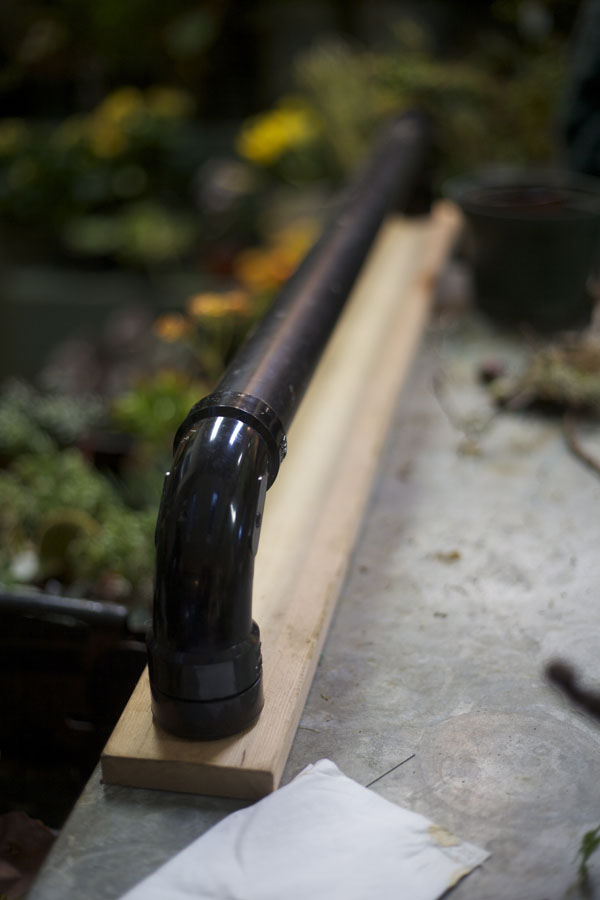 Francoise showing us how she starts her designs, Janet and I were enthralled watching Francoise work. Her mechanics are impressive, these arrangements are not going to shake out of place during transport!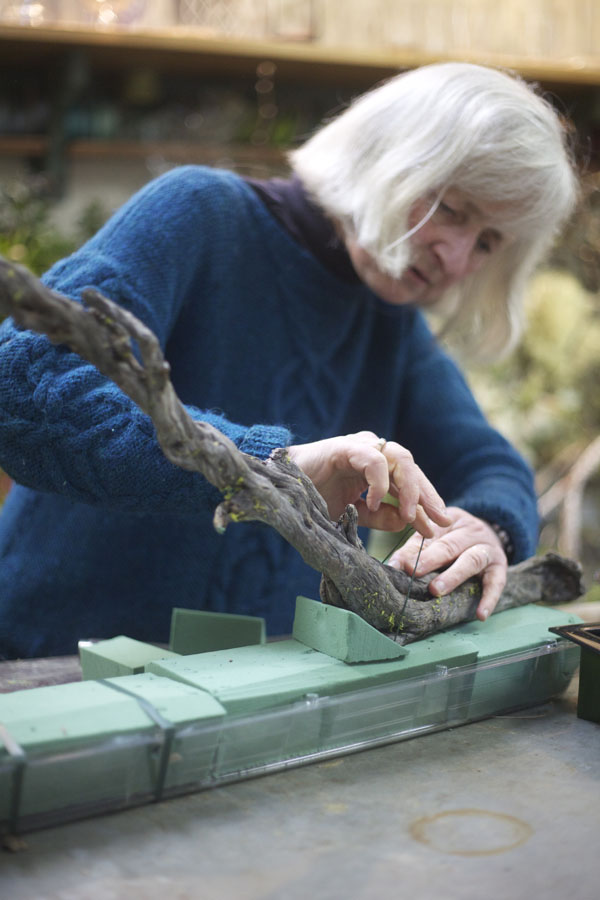 This was just a little tidbit of my time in Oregon and spending time with Francoise .. tomorrow I will share the arrangements that Janet and I designed!
Related posts: