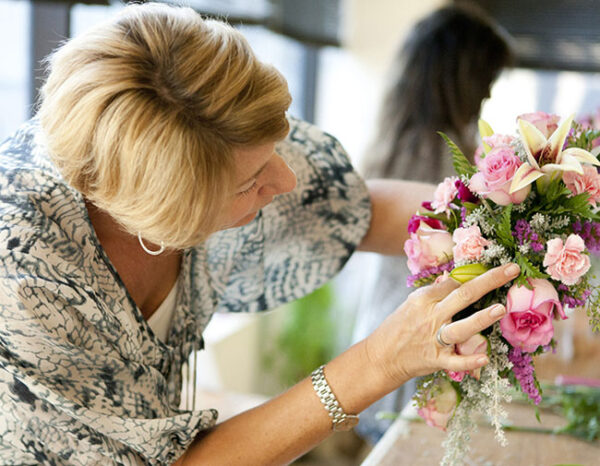 Summer Intensive Overview
In just five weeks, students in the Summer Intensive complete all classroom credits toward a NYBG Floral Design Certificate, leaving only their internship and portfolio submission to complete for certification. Working closely with floral design professionals, participants create dozens of arrangements in diverse styles for all occasions. This concentrated program focuses on real-world situations and includes a trip to New York City's flower district.
The Intensive is for students of all levels—beginners wanting to start a new career, or working florists who want to receive more formal training and to have the backing of a prestigious NYBG Certificate. Students come from all over the United States and abroad. Last year's Intensive drew fourteen students, two from as far away as Mexico.

Floral Design Summer Intensive Program
Curriculum includes:
• Floral Design Fundamentals: Form and Style
• Wedding Design I and II
• Color Theory for Floral Design
• Flower ID from A to Z
• Interior Plantscapes
• Shopping the New York Flower Market
• Arranging with Silk Flowers
• Practical Planning for Designers
• Grand-Scale Arrangements
• Event Planning for the Floral Designer
• plus four specialty electives
Alumni Testimonials
"Every instructor came from a different part of the business. I had the chance to learn from designers who specialize in weddings, parties, and weekly arrangements for hotels and other commercial places, as well as floral shop work. And because they're active in the industry, they're always up-to-date on information and trends." – Marcela Bonancio, owner of The Lotus Blossom Atelier, Summer Intensive Alumna 2012
"The payoff of the Summer Intensive Program is that you're going to get the most comprehensive, in-depth education in an art and trade on the east coast." –Alix Astir, owner of Trellis Fine Florals, Summer Intensive Alumna 2012
"The Intensive gave me a great foundation and platform to build upon—a strong technical base. It was a formative time for me, but most importantly, NYBG gave me the confidence to actually pursue this field professionally." –Brittany Asch, owner of BRRCH, Summer Intensive Alumna 2011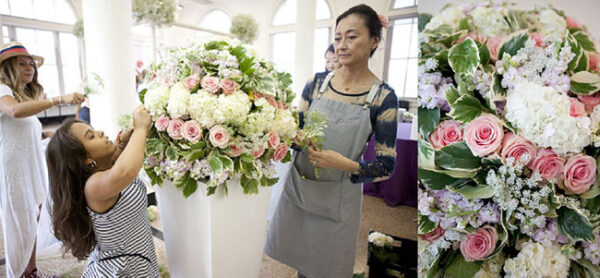 Instructors
Skilled New York City floral designers teach classes at the Garden. These professionals are actively working in the industry and pass the wisdom of their experiences and design skills along to students. Core Floral Design faculty includes:
• Thomas Cawley, previously head floral production buyer and design manager for David Beahm, Ed Libby, Dejuan Stroud, Glorimundi, and Philip Baloun
• Jameel Gilbert, 17 years of experience; previously worked under Philip Baloun
• Yoli LaGuerre, founder of YL Event Design, working for clients including Ralph Lauren, Diane von Furstenberg, and Sean Combs; consistent Philadelphia Flower Show award-winner
• Ken Norman, Jr., AIFD, PFCI, third-generation florist and currently on the American Institute of Floral Designers' National Board of Directors
• Trish O'Sullivan, 20 years of NYC design experience, working for clients including The Dr. Oz Show, The Nate Berkus Show, and five-star hotels
• Thomas Sebenius, co-owner of The Arrangement Floral Design, with 25 years of experience embellishing Tournament of Roses Parade floats; speaker at the Macy's Flower Show and the Society of American Florists Convention
Complete instructor biographies are available on our website, nybg.org/adulted.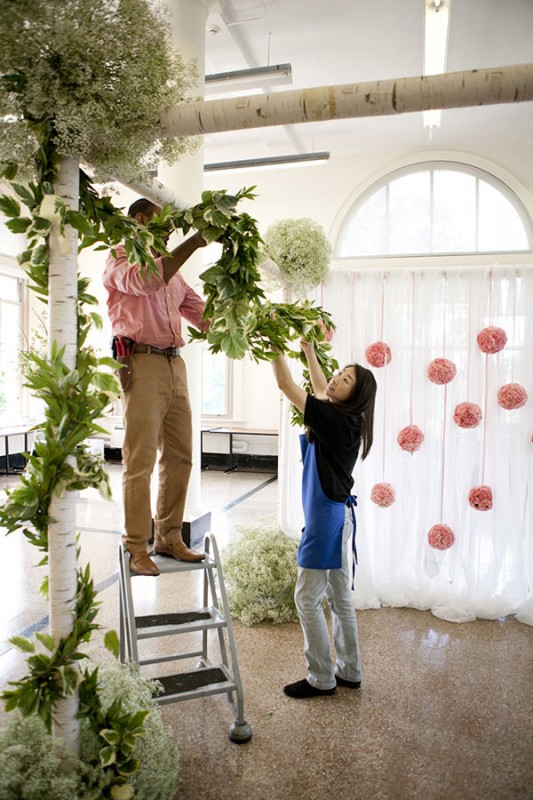 About the Certificate
The New York Botanical Garden Floral Design Certificate Program combines a comprehensive course of study, real-world skills, the Garden's incomparable resources, and adds a prestigious credential to recipients' professional profile to set designers apart in today's competitive market.
In the course of the Floral Design Certificate Program, students will:
• Design and fashion their own floral arrangements with fresh and silk flowers.
• Create floral designs for many occasions, including weddings, parties, and holidays.
• Develop skills needed to build or sustain a thriving floral business: retail ordering, cost analysis, scheduling, project management, marketing, client relationships, and managing personnel.
Certificate students complete 158 total course hours (126 required hours, plus 32 elective hours), and a 120-hour internship. Students also create a portfolio of their own arrangements for presentation.
The Floral Design Certificate Program is an accredited Education Partner of the American Institute of Floral Designers (AIFD).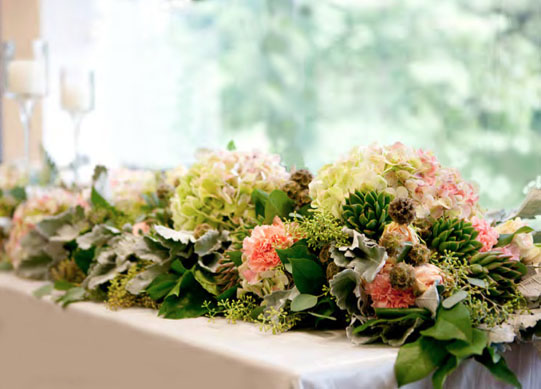 Learn More
View all our classes online at nybg.org/adulted or call our Registration Office at 718.817.8747 to learn more about our programs.
Press Contact:
If you'd like to speak with an alumnus or with one of our program staff, please email or call Jenifer Willis, marketing coordinator for education, at jwillis@nybg.org or 718.817.8837.
Related posts: