I cannot adequately express how much I love Oregon and all that it has to offer. If I weren't so happy to be home in California, I'd head up to my northern neighbors and move in! This state is beautiful and full of kind people – who love flowers and nature.
In addition to spending three great days with Francoise Weeks, I also got to visit a few other people, shops, and greenhouses!
One morning Francoise took Janet and I to the Portland Flower Market. I only snapped a few pictures, was too busy looking at everything…
A whole display of Begonias! I'm such a fan of begonia leaves in design work, they add so much dimension and color: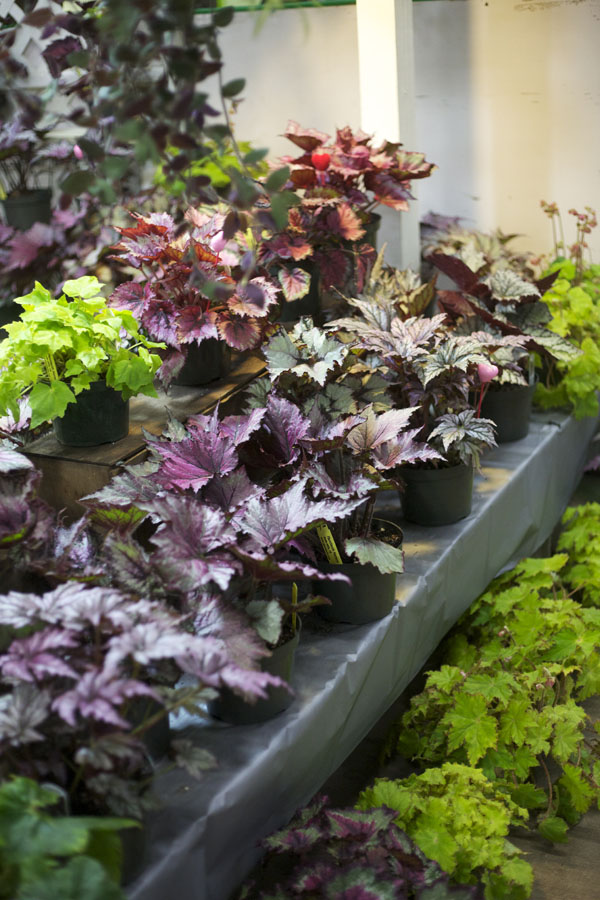 Peterkort doesn't only sell roses! (you'll see more about them further down in this post)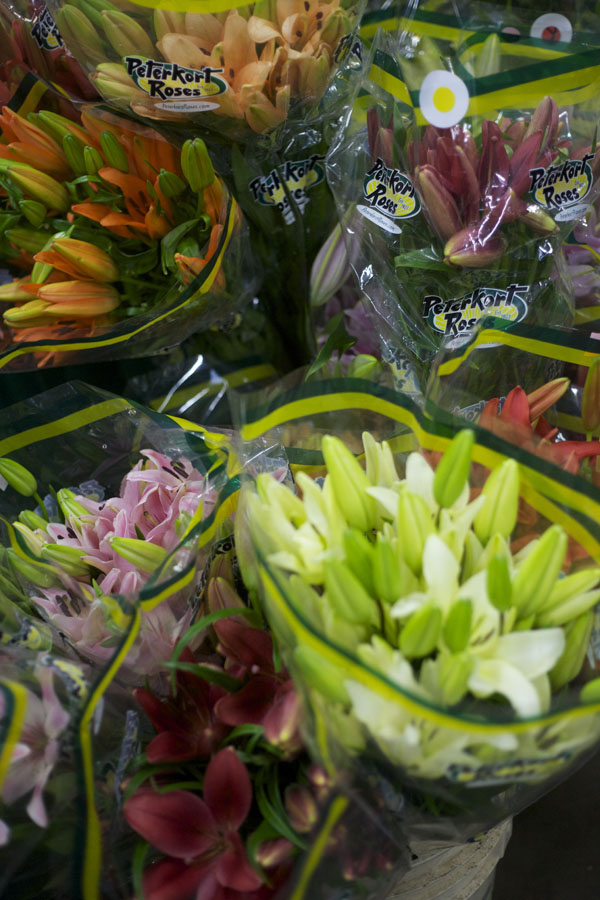 Sooo… I will admit that I'm absolutely tickled pink when I see Bella Bouquets Book on display!!!!!!!
Here it is at Frank Adams: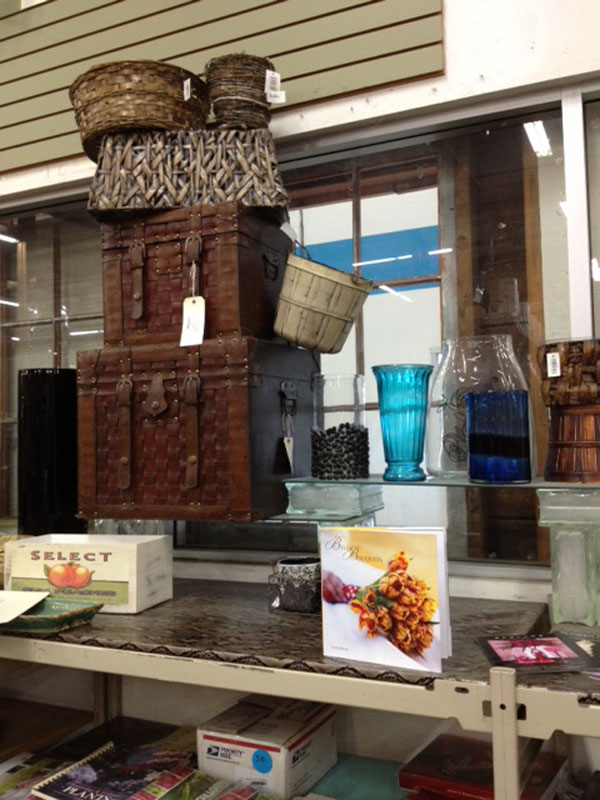 And over at Floral Supply Syndicate:

While I was at the Portland Flower Market I was talking to Sandra from Peterkort and she suggested I go visit Emerald Petals Flower Shop.
I did go visit, and what a cute flower shop!! Hilary is awesome and talented. I enjoyed perusing all the nooks and crannies of her shop and I did pick up a nice white milk glass goblet. Definitely visit her shop if you are ever on Mississippi Avenue in Portland! Look at how cute her shop is: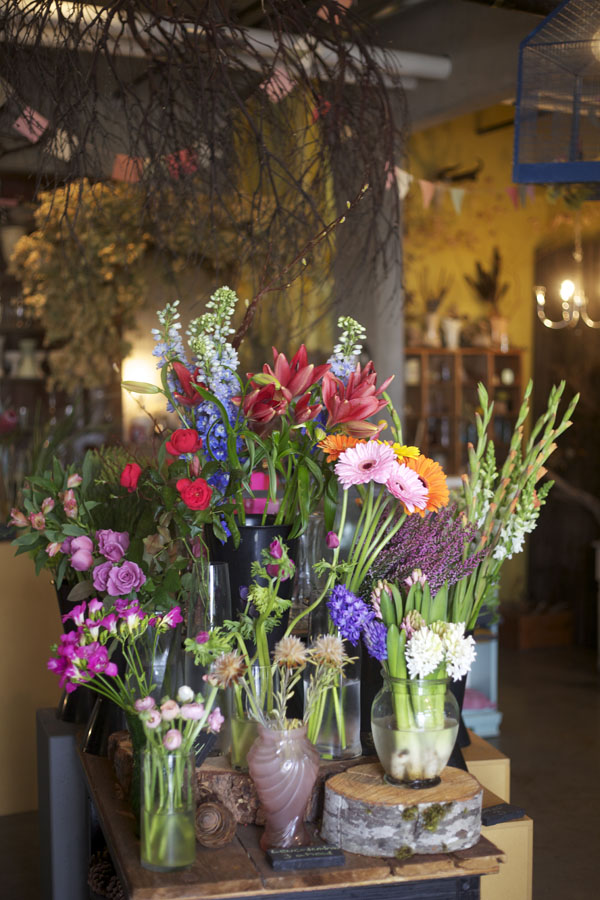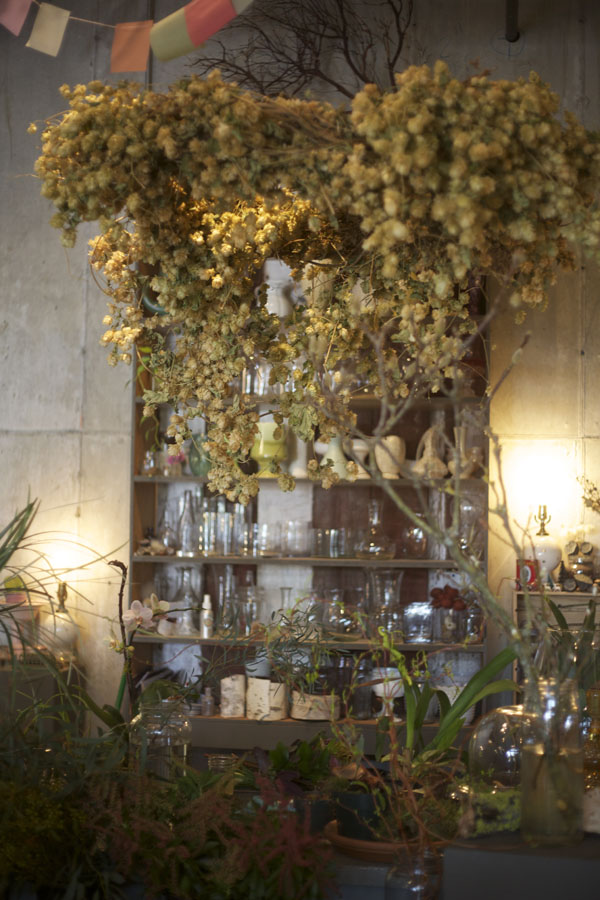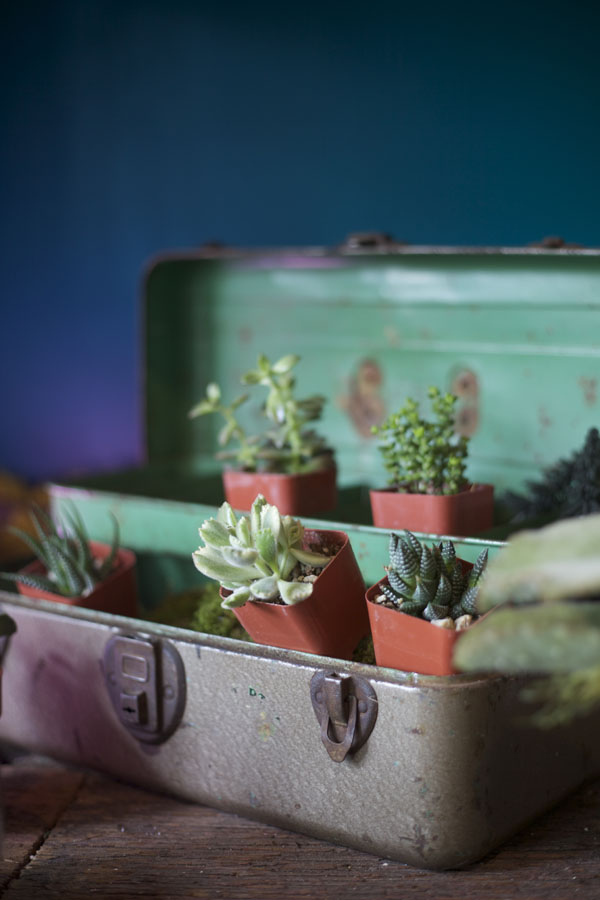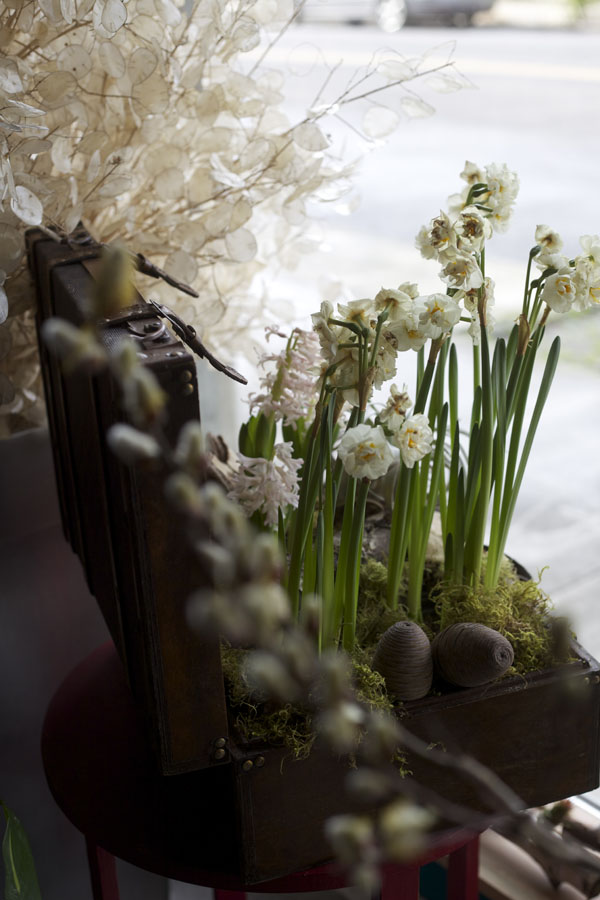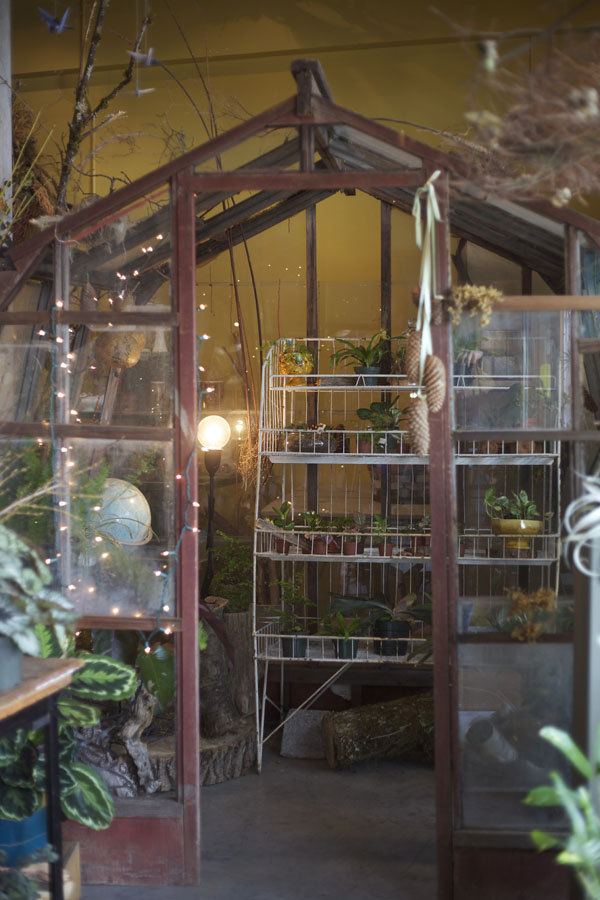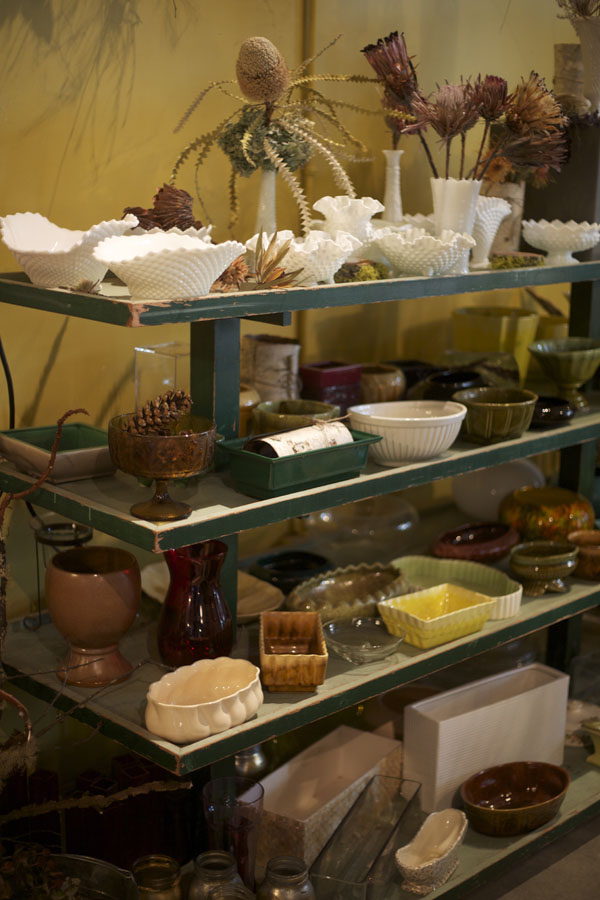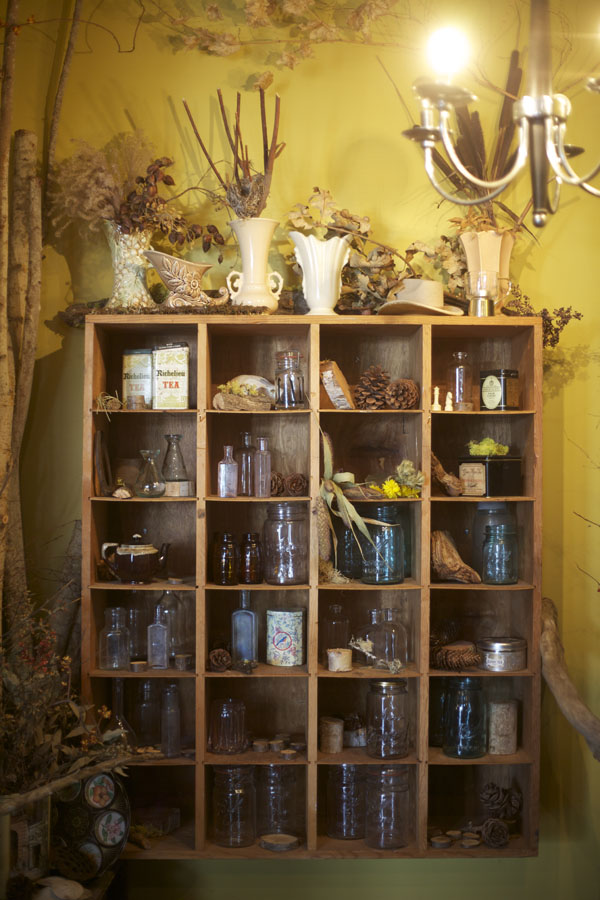 Also, while down on Mississippi Avenue (there are a lot of cute shops on that street!) I did wander over to Ink & Peat, a shop I've followed for quite sometime online: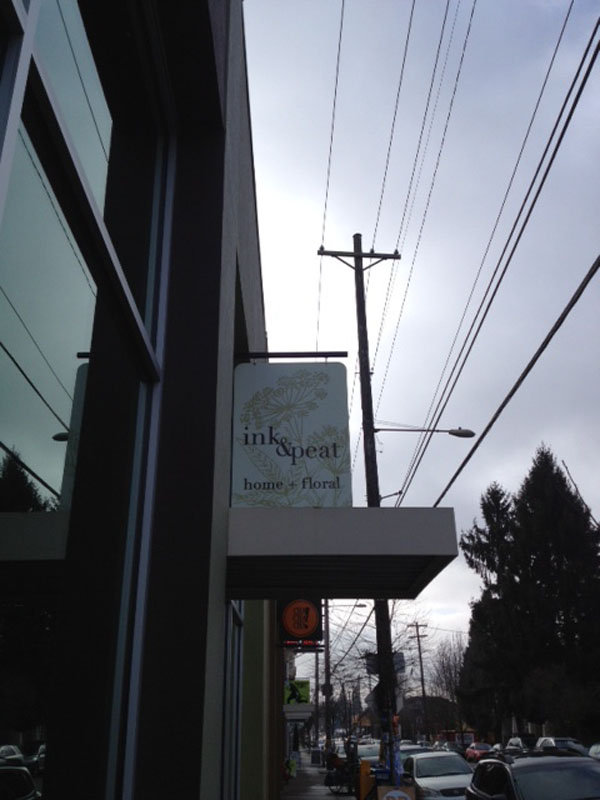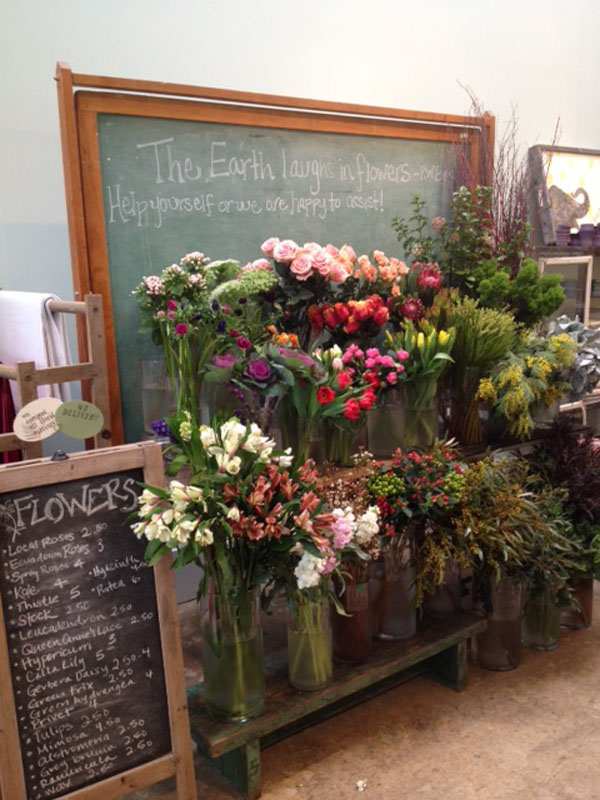 Now get ready .. next I toured Peterkort Roses!!!!! I love touring greenhouses, as you probably all know by now. That feeling of excitement when I pull up to a row of greenhouses and wondering what is growing inside them….

Rows and rows of lilies were growing, some were taller than me!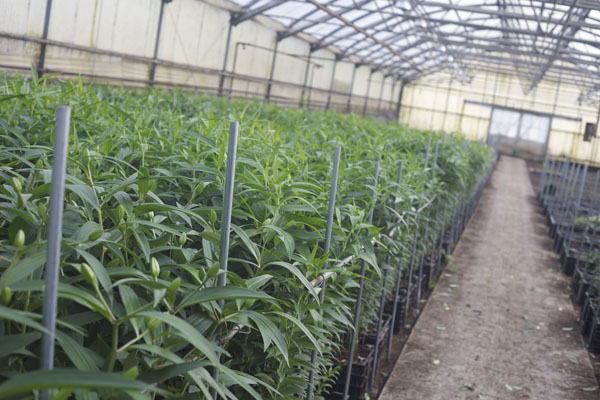 My visit to the greenhouse was a bit too early for rose production, they were just getting the greenhouses ready for the upcoming wedding season: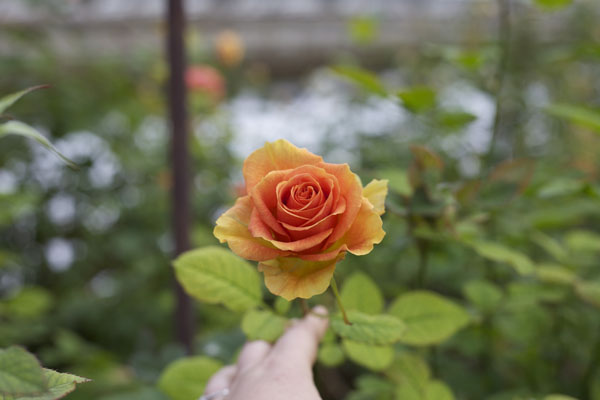 My favorite greenhouse was this one … Cattleya Orchids and Maidenhair Ferns, felt like I had walked in a jungle, so cool: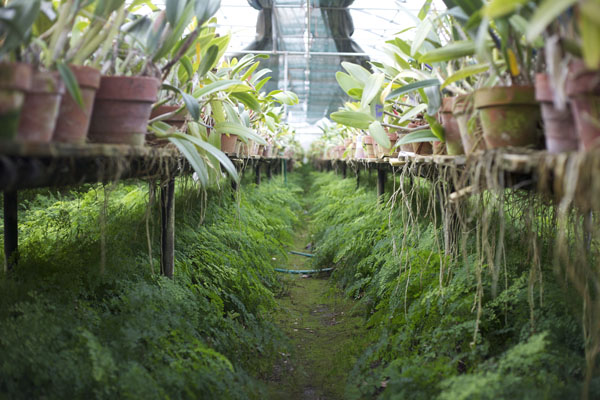 They grow absolutely stunning Cymbidium Orchids: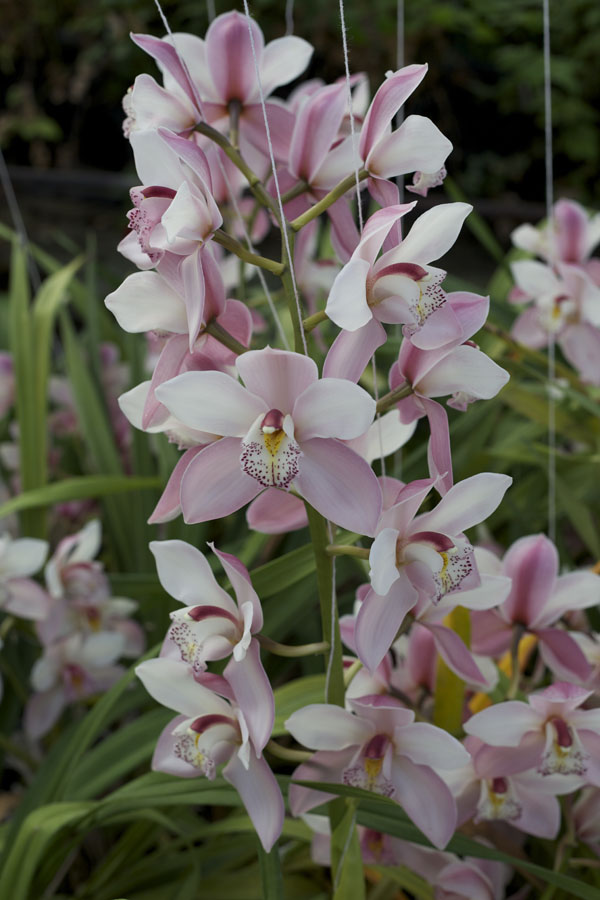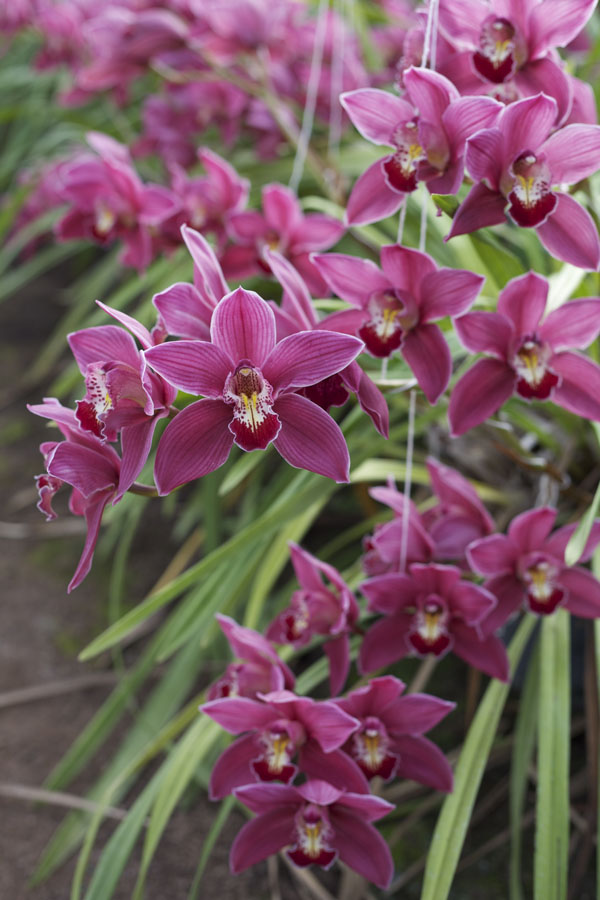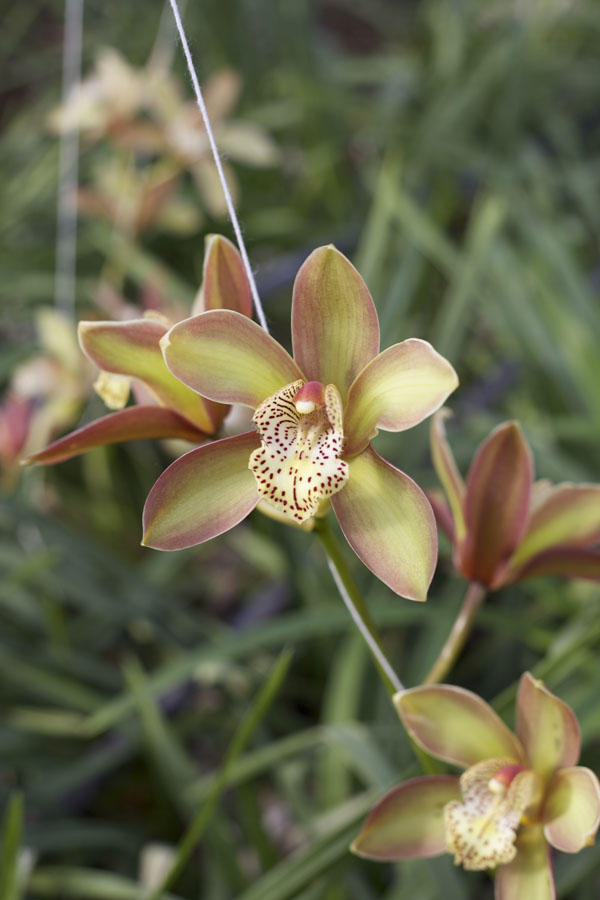 Just a few terracotta pots: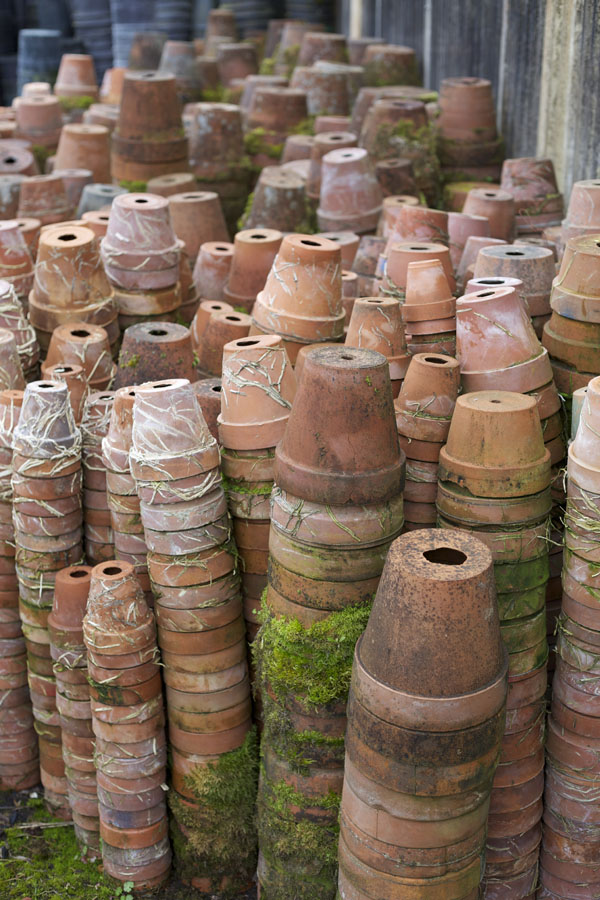 Great graphics on their trucks!!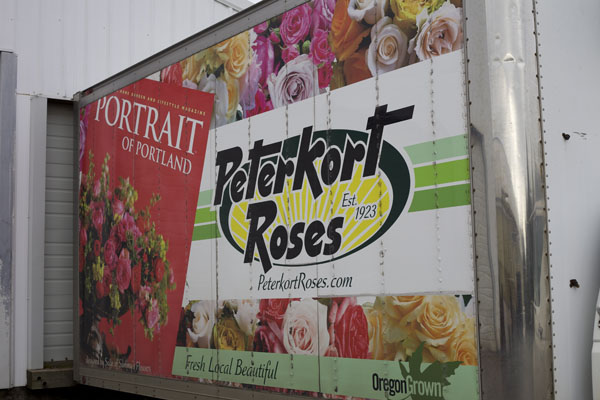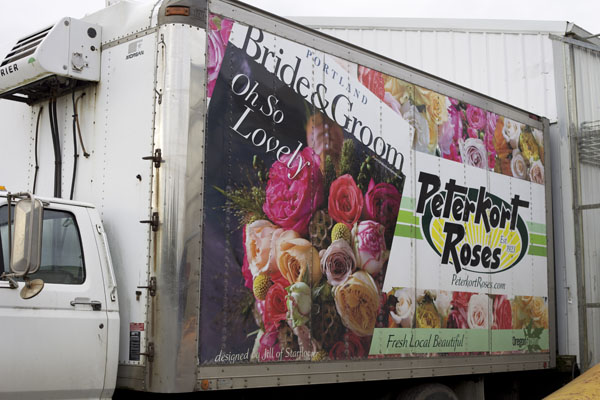 Last but definitely not least, I visited Enchanted Florist in Ashland, Oregon!! I only snapped one photo, as I walked in the doors…
I've 'talked' to Brandon for years over social media, and he's my go-to guy when I have a question about technology for florists. I really enjoyed my visit with Brandon and his wife, Leslie. They have built an impressive business in Ashland, Oregon and have a beautiful shop.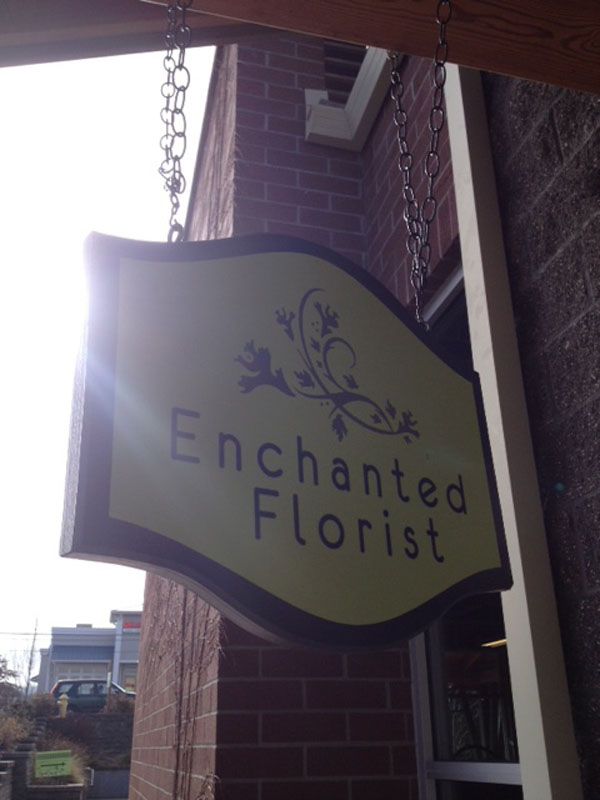 Also, a huge thank you to Carol of Celebrations Floral in Corvallis, Oregon. Carol invited me to stay at her home while I was traveling in Oregon – thank you for a lovely visit!
To one of my flower girls, Liz of Fleur:ology – sorry I missed this time around! Hopefully next time I'm up north we can visit 🙂
Related posts: