We're back with another discussion on Pricing – this time how to price Aisle Petal Pattern Designs.
I fell in love with this design executed by Laurie of Fleurie from the very first moment I saw it – talk about perfection!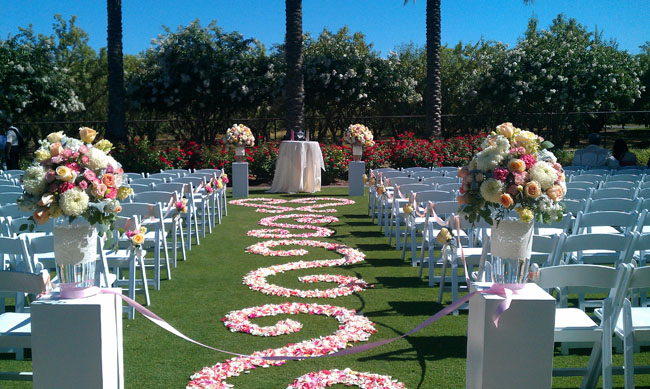 The Details To Consider When Pricing:
Original concept design + ordering the correct number of roses to execute the design
Prep Work at the Studio – Processing roses when they arrived from the wholesaler, depetaling blossoms, mixing colors, spraying with crowning glory, drying and prepping for storage, clean up of studio
400 Roses
Prep Work Labor – 2 people @ 4 hours each = 8 hours
Execution of design at wedding ceremony site, 2 Designers x 45 minutes each = 1 1/2 of labor
Clean up after Ceremony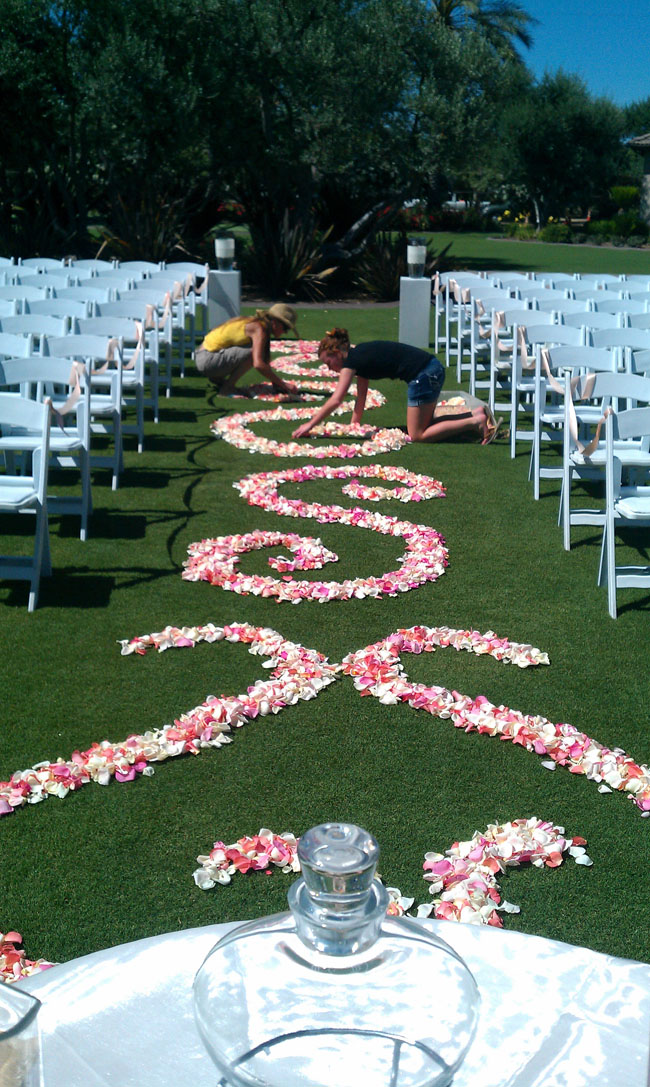 Think about every element of this design …
What would you charge to do this aisle petals design?
Related posts: