What's new in the world of flowers?? What's going to be hot and in demand?
Here's my list:
The beautiful White O'Hara garden rose available at Mayesh.com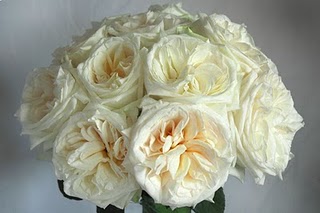 The newest variety of Stargazer Lily, drawing us into it's amazing petal structure. Available through Stevens & Son Wholesale


Transflora/DVFG has added this beauty to their list of offerings. Its name is Jiuhbao Sweetie and it offers enormous blooms & flawless color. No surprise it won SAF's Outstanding Varieties Competition at the annual Convention which took place in Orlando, FL this past September. Find out more at Transflora's website.

What do you think of these beauties?? Any flowers you know of that you think will be hot for 2011?
Related posts: