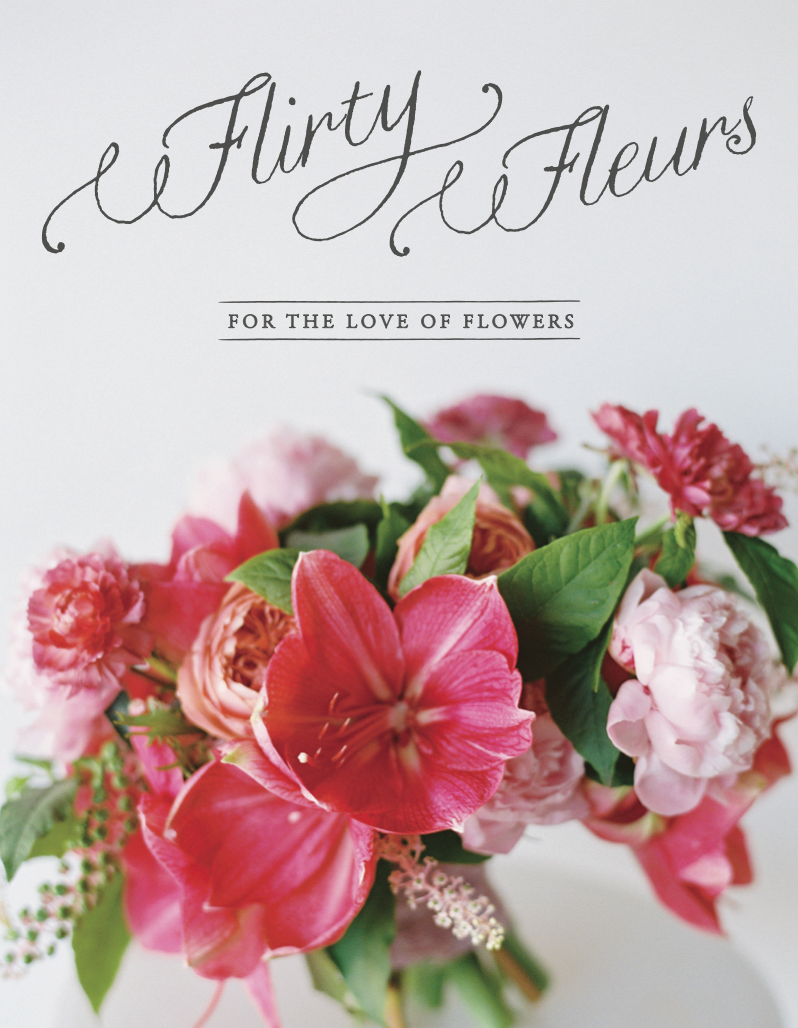 For the love of flowers, and for the love of floral designers, that's the 'why' behind this special magazine edition of Flirty Fleurs!
For the past four and a half years we have delighted in curating a wide variety of topics of interest and importance to the floral industry on the Flirty Fleurs blog. And it thrills me beyond belief to bring you a magazine brimming with gorgeous floral designs and interviews chock full of advice from leading floral designers around the world.
On these pages you'll learn how to create a flower crown, be inspired with a selection of sensational bridal bouquets, discover the power of the #FarmerFlorist movement, learn why teaching classes can be great for your business, and take a trip to the London gem that is Neill Strain Floral Couture. Save room for the feast for the eyes that is the amaryllis-inspired styled shoot by the one and only Nancy Teasley of Oak and the Owl. And since rose studies are one of Flirty Fleurs' signature features, we've brought you the best yet—a study of David Austin garden roses, plus much more!!
The purpose of Flirty Fleurs has always been to encourage and inspire floral designers, and I hope what you find on these pages does just that for you. You and your love of flowers is why I love what I do.
Sincerely,
Alicia
Editor-in-Chief
Flirty Fleurs Magazine is Available in a Print Edition and an Online Version – visit HERE to order your copy!
Related posts: