Friends – Today I am sharing an interview with one of my dear friends, Laurie of Fleurie Flowers. She's been involved in the floral industry for many years and has a wealth of knowledge when it comes to both floral design and horticulture. I hope you enjoy sitting in on our chat and learning more about Laurie!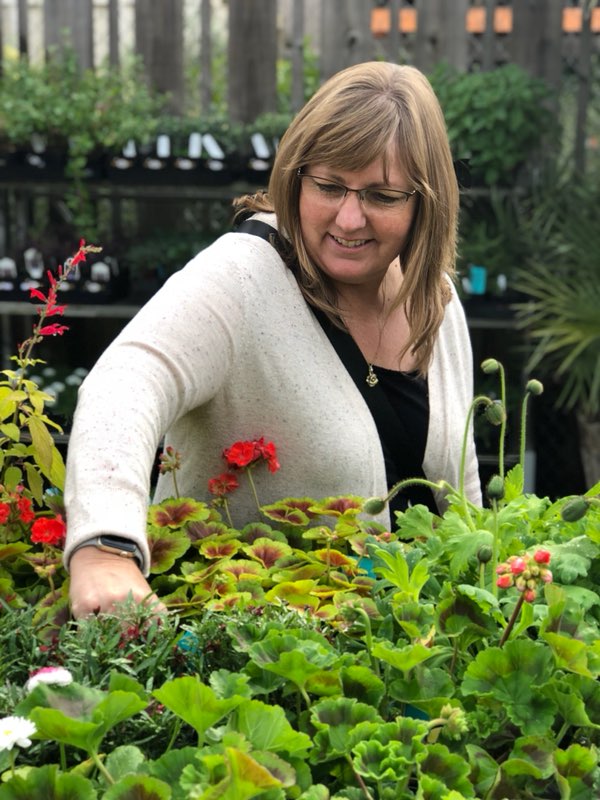 Hi Laurie, Thank you for sitting down with us for a chat! I know our readers would love to learn more about you and your flower business, Fleurie.
How long have you been in the floral industry? Since 1979
How did your career in the floral industry start?
I started when I was in high school in a work experience program, in a traditional retail flower shop. I learned from the bottom up- starting with delivery then moving into design by watching and learning.
You have a strong background in horticulture, did horticulture come before floral design?
The two coincided. From very early childhood, I loved being outdoors, planting and tending my family's garden alongside my mom. I majored in Landscape Horticulture in college, and worked in the retail nursery industry for many years, becoming a California Certified Nursery Professional in 1985. All the while I was taking on small floral jobs and weddings through those years.
My mom and grandmother were very avid gardeners (not just for necessity) and it came naturally to me. I still can see my grandmother's garden in my mind, remembering the plants she grew and where they were in her garden. I have plants from cuttings that were originally my grandmother's plants- A dark purple Lilac and a Pink Jacobinia (Justica carnea) I'm really into personally significant plants- a plant that's been passed down, or a plant that has a special meaning to a person. Arranging flowers came naturally as well, as mom let me pick what I wanted, and she had a collection of all types of vases for me to choose from. Violas and Pansies, Roses and Zinnias are my first flowers I remember loving, and still do.
Many floral designers that I speak with seem to experience a bout of burnout somewhere along their path, is this something you've faced at any point in your career?
Yes. After a very busy stretch, it has happened. I was working too hard and not smart enough. I've since put systems into place to help combat this. I try to carefully schedule according to what I know I can handle, and be realistic of my limitations, and hire extra help if I feel I need it.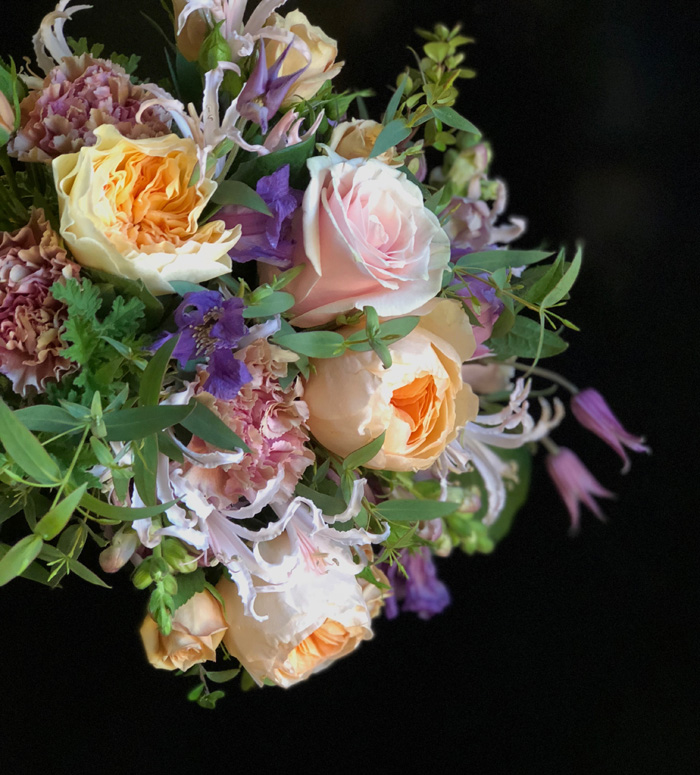 How do you stay inspired and keep fresh at 20+ years in the floral industry?
I stay inspired by growing flowers that make my work more unique. There's really no feeling in the world like going out and picking flowers and foliage that I grew myself, and making it into or a part of a beautiful arrangement. I am really inspired when I get to design flowers from the garden!
Another way I find inspiration is to freelance for other designers I admire, or get together and hang out with other designers and create. Also, looking at flowers in art- my favorites are the Dutch Masters era, Paul de Longpre, the Impressionists, and studying vintage and historical flower design, especially Constance Spry, is another way to expand creative ideas as well.
We'd love to hear about some of the highlight moments in your career, an event of experience that you'll never forget!
Some of the best moments of my career have been spent with fellow flower lovers like myself, going on a flower related getaway for fun, inspiration, and to learn. You can never learn too much! The opportunity to work alongside friends I have made in the industry on events as a freelancer, or with freelancers who are also friends counts among my fondest flower industry memories. It doesn't feel as much like the hard work it really is when working alongside someone you admire and respect and share a kinship with.
I love to personally deliver the bouquet to the bride, and see her reaction, see it in her hands. If I don't get this opportunity, the delivery somehow feels incomplete.
Find Laurie and her business Fleurie here:
website: https://fleurieflower.com
instagram: www.instagram.com/fleurieflowerstudio/
facebook: https://www.facebook.com/fleurieflower/
Related posts: