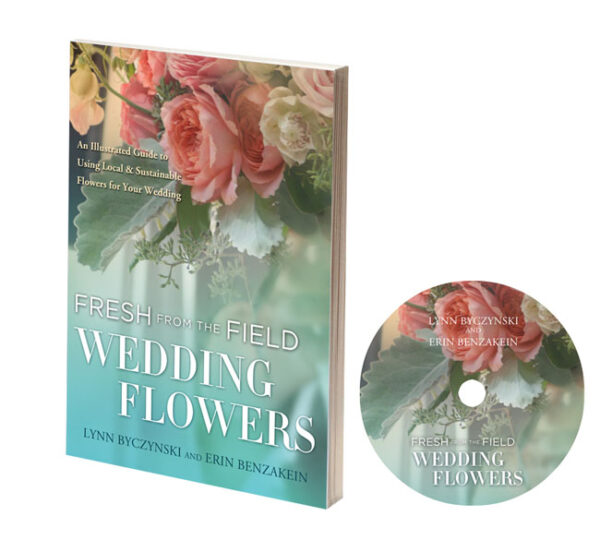 Flower farmers extraordinaire Lynn Byczynski and Erin Benzakein have come together to create a fantastic resource for the floral industry, Fresh from the Field Wedding Flowers. I knew the book was about using local and sustainable flowers for weddings, but wasn't sure exactly what information the authors would be covering. The book was written with the purpose of educating a marrying couple on how to select and use locally grown flowers. However, I can honestly say that any aspiring flower farmer or floral designer will find this book a fantastic resource. First of all, the book is packed full of gorgeous images—shots from the USA, Canada and the UK of beautiful flowers and floral arrangements created using locally grown product. I found myself flipping through the pages a few times just to look at the pretty bouquets.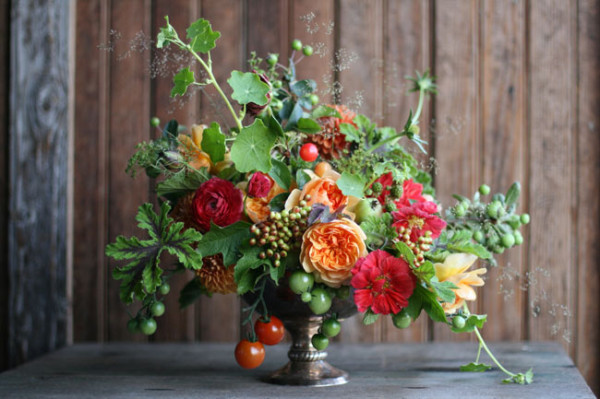 The authors have included a very helpful guide about the "ingredients" used in the designs—they give both the Latin and common name of the flower, how to pronounce it, what zone it grows in and when it blooms. After the introduction to the flower they give a description of how to grow and when to harvest it. I found this particularly interesting as I'm preparing my own cutting garden! There is a nice section on Floral Design Basics where aesthetics and mechanics are explained, along with tools commonly used in floral designing. Yes, there is a section called For the DIY Wedding to assist a bride in creating her own designs, yet I found the information to be very comprehensive—much of it would be useful to the novice floral designer who is still learning.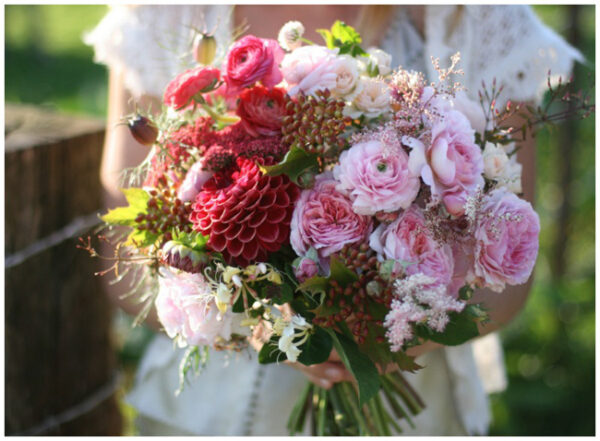 Erin has created 4 videos, which come on a DVD included with the book. The videos are well done and quite enjoyable to watch as she instructs the viewer on how to create a bridal bouquet, boutonnieres and two centerpieces. Overall I found the book to be very useful and informative. I would highly recommend it to those of you who are beginning flower farmers and floral designers; the care & handling and designing discussions are helpful.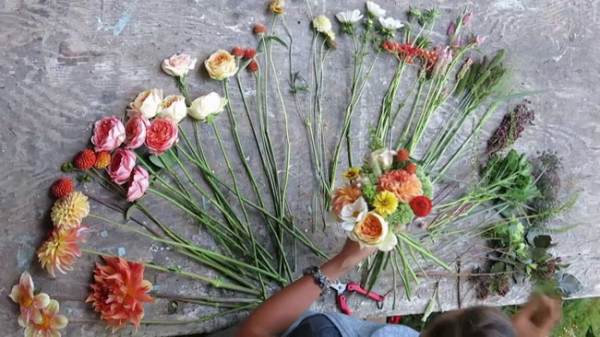 I'm am thrilled to share that I do have a copy of Fresh from the Field Wedding Flowers to share with one lucky reader!!!
To win the copy leave a comment on this post (this post, and not on our Facebook page or via Email) and tell us why you'd like to win this book (are you an aspiring floral designer, an aspiring floral farmer, furthering your education, you want to learn more about designing with local & seasonal flowers, etc?).
The rules — anyone can participate, however if you are outside of the contiguous 48 states you will have to pay for shipping. Comments will only be accepted on this immediate post, not on Facebook, etc.
Comments must be received by Thursday, June 19th & the winner will be announced on Friday, June 20th.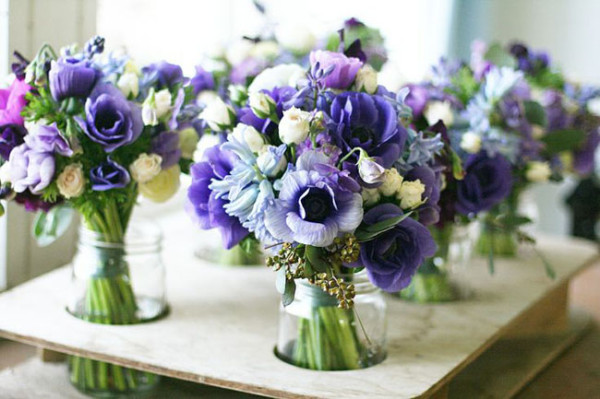 Related posts: