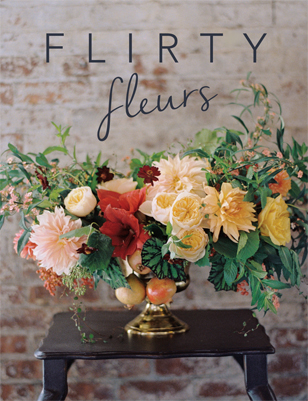 Flirty Fleurs In Print
Issue Three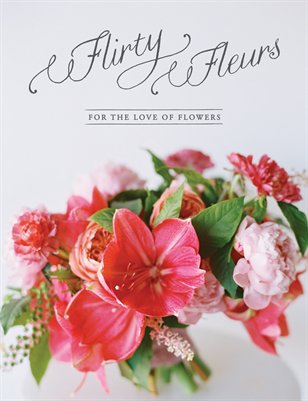 Flirty Fleurs In Print
Issue One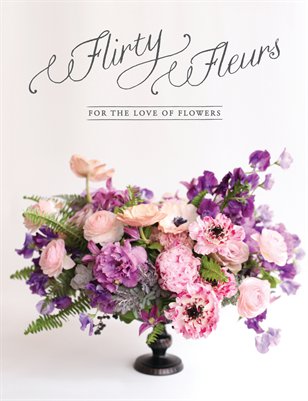 Flirty Fleurs In Print
Issue Two
For the love of flowers, and for the love of floral designers, that's the 'why' behind these – In Print Editions of Flirty Fleurs.
For the past five and a half years we have delighted in curating a wide variety of topics of interest and importance to the floral industry on the Flirty Fleurs blog. And it thrills me beyond belief to bring you annual Print Editions brimming with gorgeous floral designs and interviews chock full of advice from leading floral designers around the world.
In Issue One you'll learn how to create a flower crown, be inspired with a selection of sensational bridal bouquets, discover the power of the #FarmerFlorist movement, learn why teaching classes can be great for your business, and take a trip to the London gem that is Neill Strain Floral Couture. Save room for the feast for the eyes that is the amaryllis-inspired styled shoot by the one and only Nancy Teasley of Oak and the Owl. And since rose studies are one of Flirty Fleurs' signature features, we've brought you the best yet—a study of David Austin garden roses, plus much more!!
In Issue Two you'll be inspired by designers around the world that have been in this industry for 10+ years; including Southern Blooms, Sinclair & Moore, Nancy Liu Chin, and Alison Ellis of Floral Artistry. Debra Prinzing tells the story of Detroit's Flower House. Take a trip to Paris with Georgianna Lane and to the Belgium countryside with Fleuropean. Be inspired by the the gorgeous bouquets featured in Bridal Beauties. And get a good chuckle with Just For Laughs.
In Issue Three you'll be transported to the flower streets of NYC and the tulip fields of Holland. Debra Prinzing shares with us the movement that is Field To Vase. Be inspired by the stories of Full Bloom, Ashley Woodson Bailey, and Nancy Liu Chin. We bring you a fresh rose study featuring Alexandra Garden Roses and beautiful real weddings and Bridal Beauties. Of course, we finish off with funny stories in Just For Laughs.
The purpose of Flirty Fleurs has always been to encourage and inspire floral designers, and I hope what you find on these pages does just that for you. You and your love of flowers is why I love what I do.
Sincerely,
Alicia
Editor-in-Chief
PS – yes, we are working on the Fourth Annual print edition, details on how you can contribute will be posted soon!