Interesting Links I've come across this week while surfing the good 'ole World Wide Web ..
How to Increase your Instagram Following by Ashley Beyer on Once Wed
Download Alexandra Farm's comprehensive Rose Wedding Guide here
De-Myth-Tifying Cut Flower Care, some great tips on this oldie-but-goodie article!

One of my designs this past week; an old garden urn filled with sensation lilacs, clematis, persica frittalaria, tulips, and white bleeding hearts. Thank you to Georgianna Lane for giving me some tips on how to photograph my work better!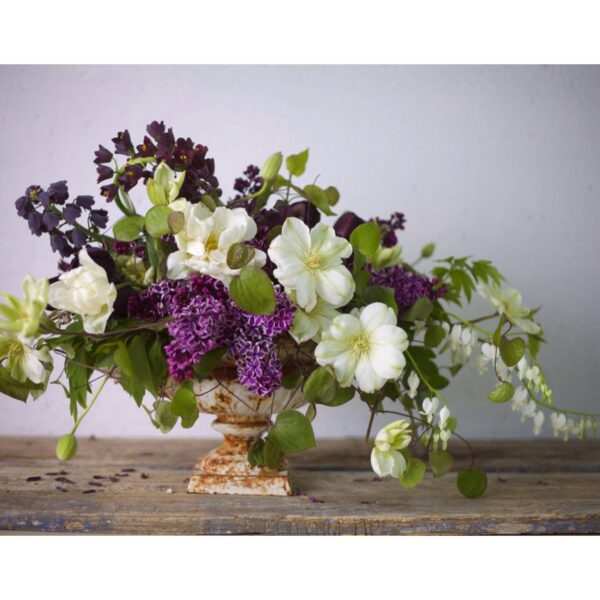 Upcoming Workshops that I'll be teaching –
Compote Floral Centerpieces featuring PEONIES! – Saturday, May 23, 2015
Hands-On Floral Arch & Chuppah Workshop – Saturday, May 30, 2015
Register for these workshops here
Wishing you all a fantastic weekend AND Happy Mother's Day to all the mothers out there!
Related posts: