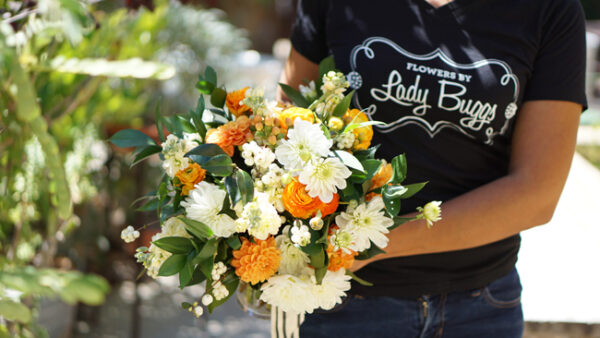 Your name: Davida Buggs
Your Business name: Flowers by Lady Buggs
Your Location: Los Angeles, California
How did you start your business?
I was getting married in 2009 and decided that I wanted to design my own wedding flowers. Yes, I was that DIY bride! I did some research and took a bridal bouquet and boutonniere/corsage course given by Casey Schwartz of the Flower Duet. Casey also met me one early morning at the Los Angeles Flower Market for a tour. It was on that visit to the market that did it for me–I was hooked!
And how many years have you been in business?
I've been in business for 8 years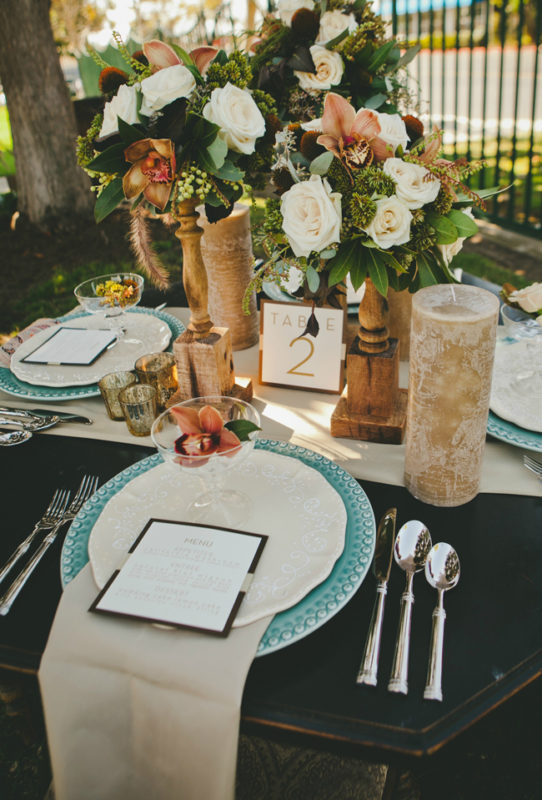 What is the most satisfying part of being a floral designer, and why?
I love seeing my couples grow in various stages of their lives well after their weddings. Don't get me wrong, I love being able to transform my clients visions into something special for their weddings but some of my clients have become friends and I'll get calls for baby showers, births and birthdays. Knowing that they trust me for the special moments in their lives is extremely satisfying and rewarding for me.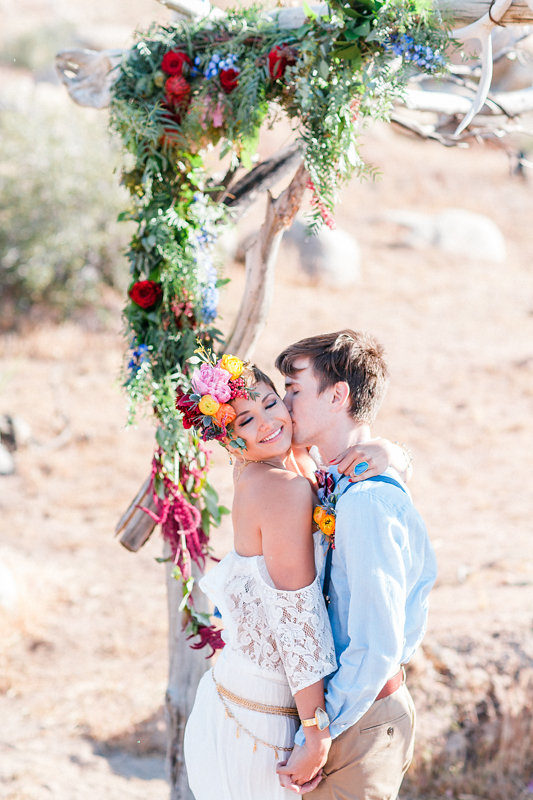 What is the best part of being your own boss? The Worst?
Having come from a corporate environment I enjoy not being behind someone else's desk. Floral design allows me to do something that I absolutely love and I'm able to run my business my way. There are challenges being a floral designer with long hours, heavy lifting, tons of paperwork and proposals to get out, however, the hardest for me is the time away from my husband and young sons on wedding and event days.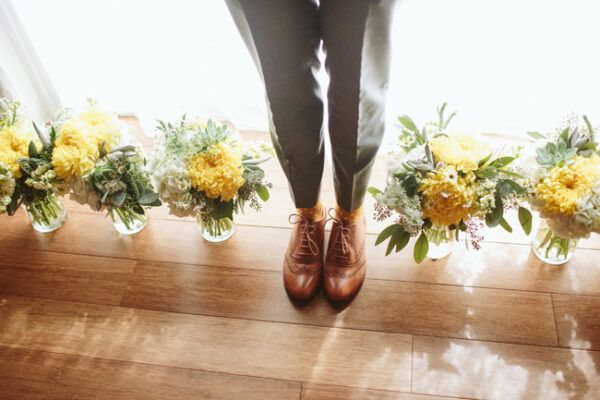 What is your design aesthetic?
I'm drawn to textural, lush designs with depth, layers and movement.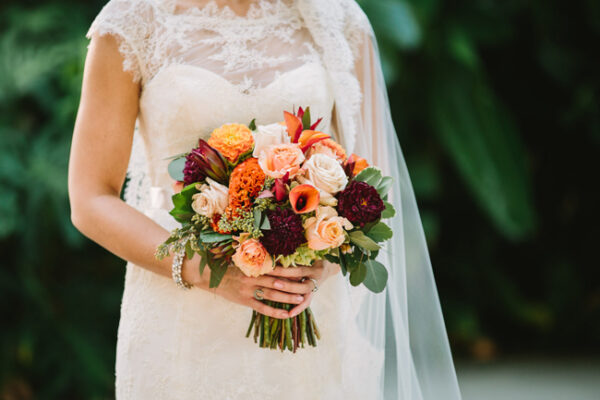 How do you create your style and where do you draw your inspiration?
Many times, I draw inspiration from the elements that are going into a wedding or event. It could be as simple as the lace on the bride's gown, the style of the venue or the feeling that my bride wants to convey to her guests through florals.
What are the trends, flowers & colors that are unique to your region?
Being in Los Angeles we come across it all from the large scale, over-the-top events to everything else in between. The same can be said for the use of color and design—one wedding can be more modern and streamlined where the next can be loose, rustic and organic. The blush wedding is clearly still ever present and just as popular and I can't get my hands on David Austin Roses fast enough but again, we come across it all.
The one trend that I'm always happy to see are couples requesting and in search of locally grown or California grown products. There are more farmers that provide locally grown flowers and it's refreshing to know that there are options grown here in our backyard as opposed to coming across the globe.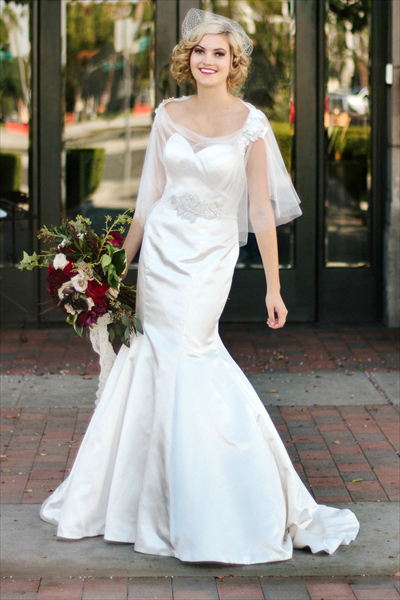 Are you a retail shop, studio/warehouse or home based? My business is home based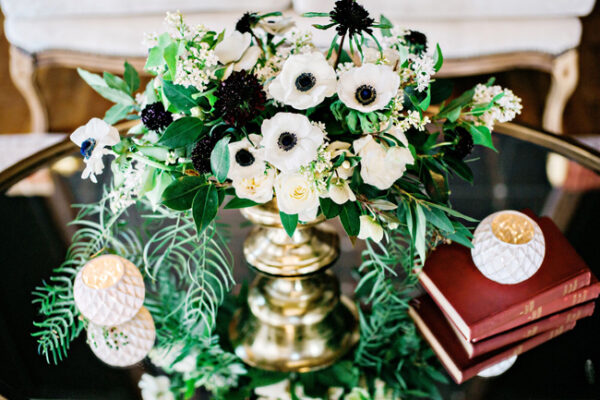 Do you offer any services in addition to floral designs?
Still in the floral design realm…initially we focused our efforts primarily on weddings and events, however, we will be expanding the delivery side of the business and look forward to growing in that area.
What tool in your toolbox can't you live without?
I can't live without my Ohana floral shears, Oasis cold glue and zip ties.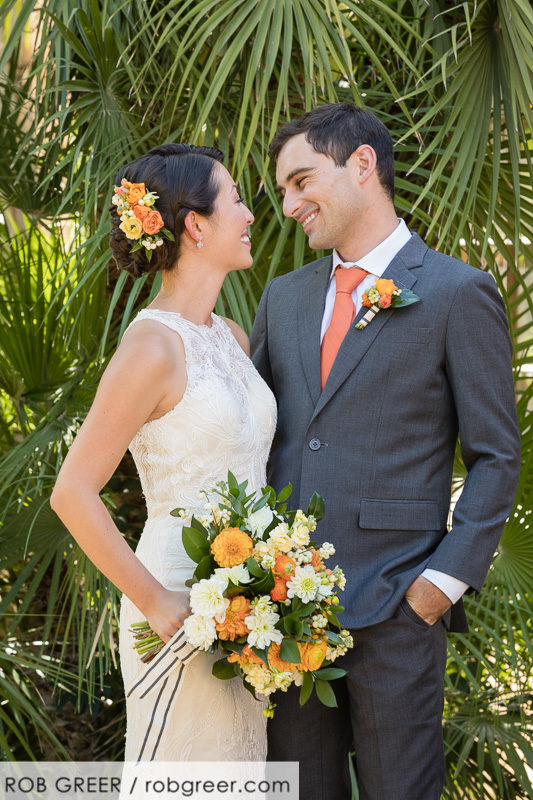 What's your favorite flower?
I couldn't possibly choose one flower over another, there's way too much pretty out there, besides for me it's more about my favorite color which is the deeper, darker, red-tones. So, the red charm peony, burgundy dahlia, black magic rose—those are some of my favorites because of their strikingly bold color.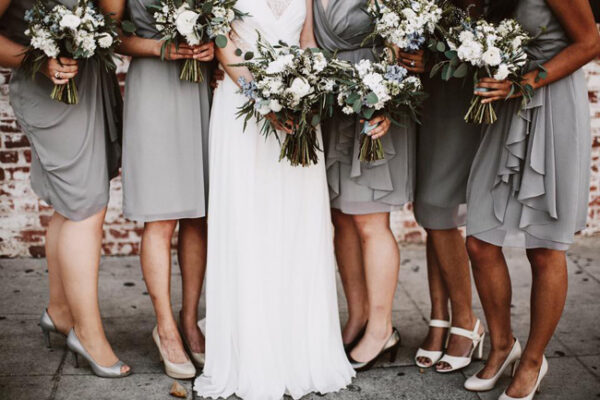 Contact information: 818-808-9476
Website: www.flowersbyladybuggs.com
Facebook Page: www.facebook.com/flowersbyladybuggs
Instagram: www.instagram.com/flowersbyladybuggs/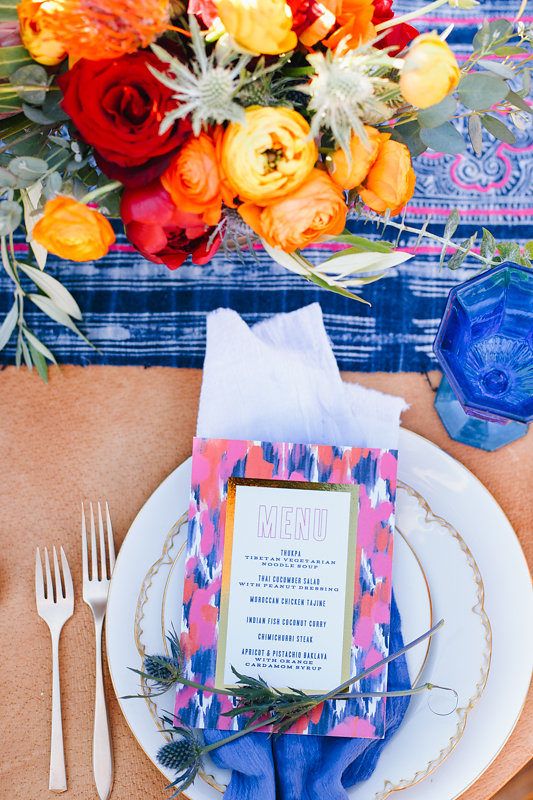 Related posts: