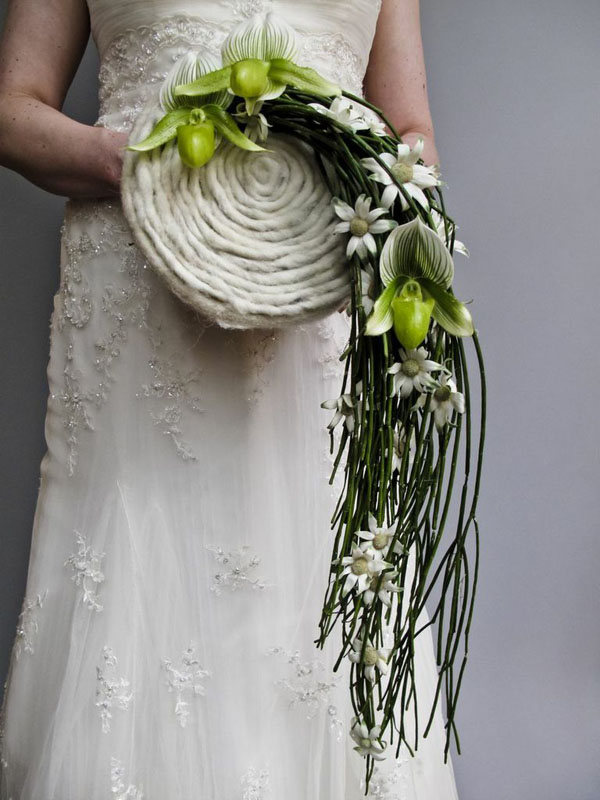 TODAY'S BOUQUETS & FLOWERS TO WEAR is a new and exciting Wedding Workshop created exclusively for Mt. Eden Floral Company. In their first ever West Coast floral design workshop together (and first joint Bay Area appearance since their presentation at the 2011 San Francisco AIFD Symposium), Bill Schaffer AIFD, AAF, PCFI and Kristine Kratt AIFD, PFCI will take the floral designer on a journey into today's freshest blooms, newest products, and the numerous options for their use.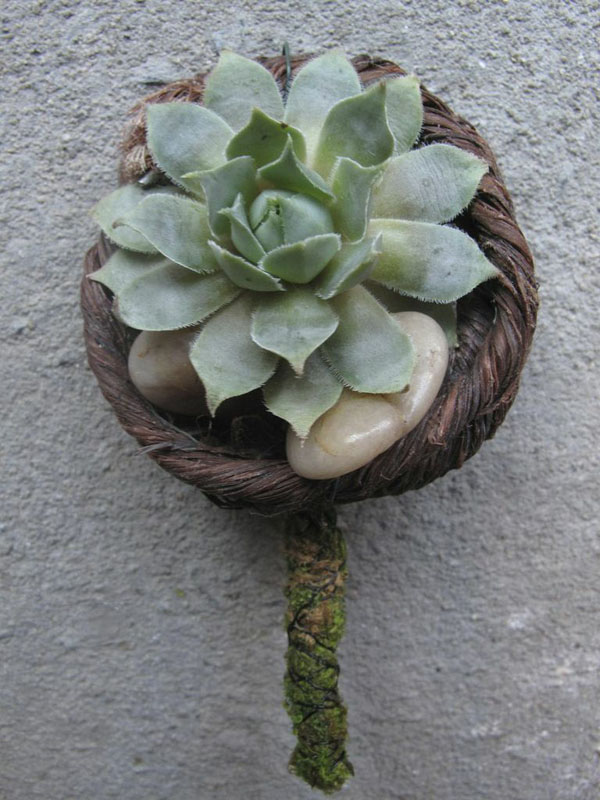 Using the latest in Trends and Techniques, the multiple, award-winning (and 2013 & 2014 Trend Forecasters for the International Floral Distributors Group) duo will share their combined years of experience in the floral event industry with you. During this 2-day class, Bill and Kris will demonstrate and work with you on fresh, new ideas and show you how to make some of the most intricate designs we see in today's social media.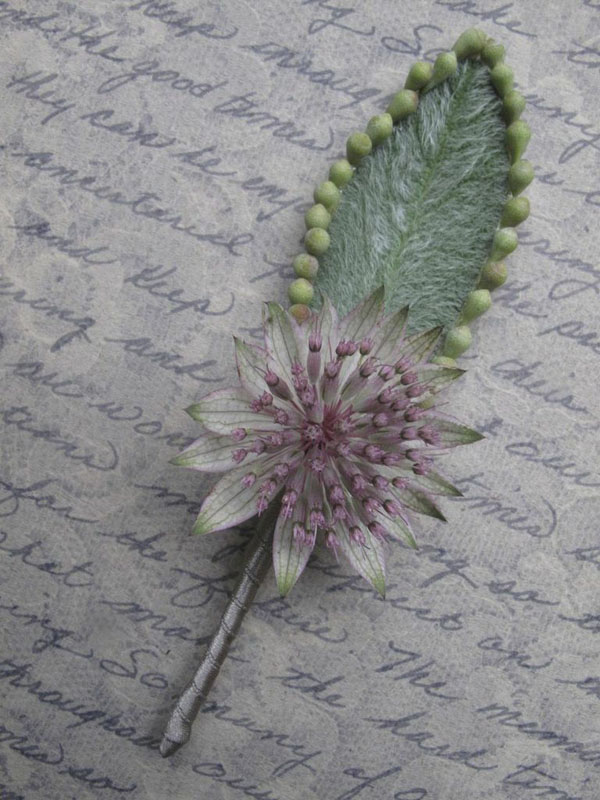 This 2-day workshop is designed for the floral designer with some experience to the advanced designer who is looking to broaden and enhance his or her design artistry. All fresh flowers, foliage and supplies will be provided. Continental breakfast and light lunches will be served on each of the 2 days. Please bring any additional snacks and beverages you may require, as well as your own design tools (design tools may be purchased on-site if needed).
TODAY'S BOUQUETS & FLOWERS TO WEAR
Designs from Concept to Completion
With Bill Schaffer AIFD, AAF, PFCI and Kristine Kratt AIFD, PFCI
• June 11-12, 2013 from 8:00-4:00pm both days
• at Mt. Eden Floral Co., 2124 Bering Drive, San Jose CA
• Registration Fee: $550 per person by May 26, 2013
• A $50 late fee will be charged for registrations received 5/27/13 and after.
• To register, print and return the floral workshop registration form. Space is limited.
For questions related to the workshop, please call Mt. Eden's event line at: 408-213-6064 or email: info@mteden.com. For regular store inquiries, please call 408-213-5777.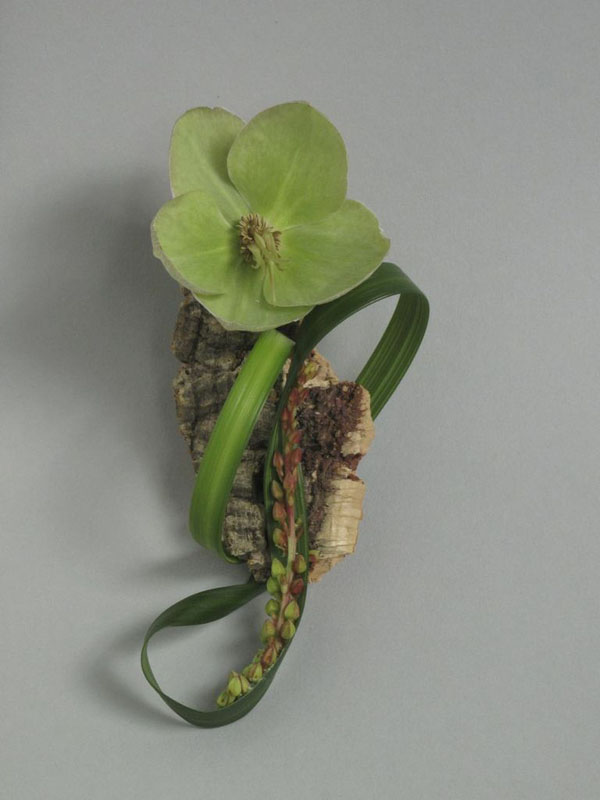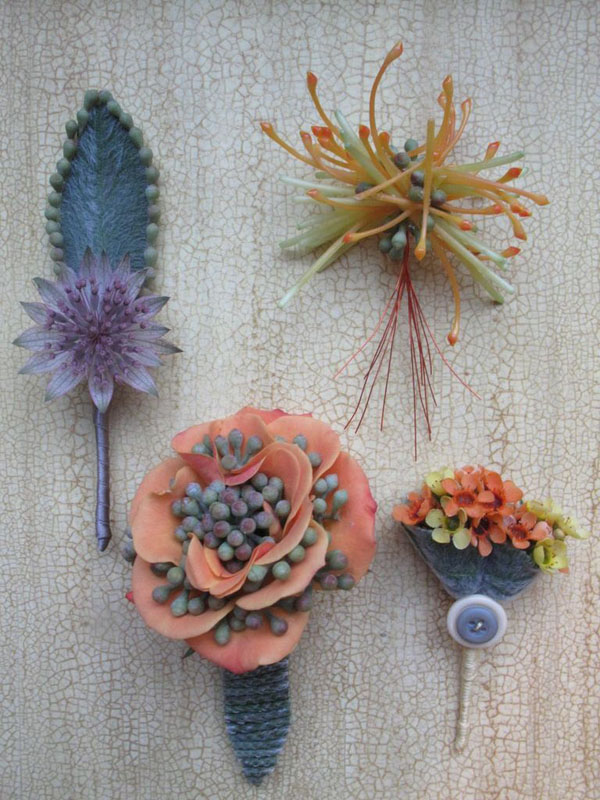 Want to know more about Bill and Kris? Head over here to meet the designers, and check out videos of their work over at Bill and Kris' website for Schaffer Designs.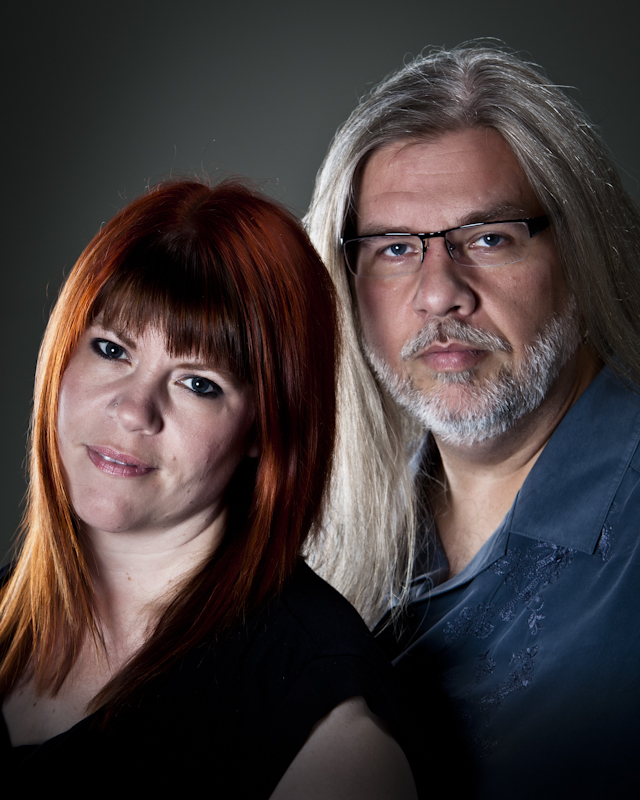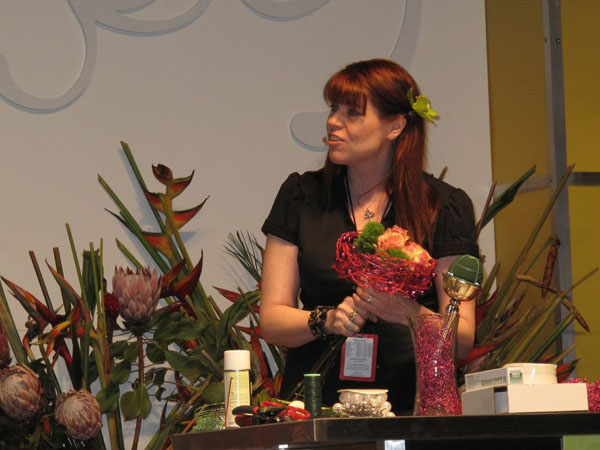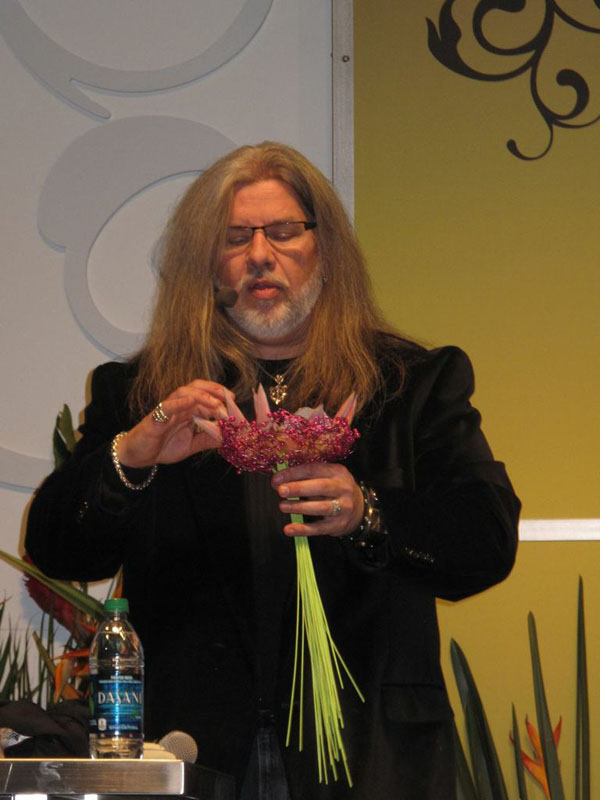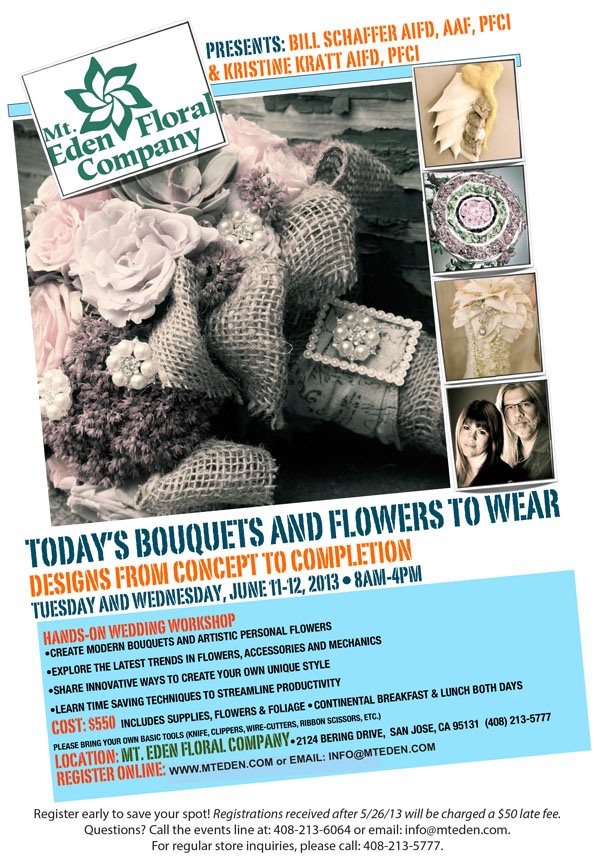 (sponsored post)
Related posts: