Last week I accompanied Nancy Liu Chin on a visit to Louie Figone's Flower Farm in Miramar, California. There is something so magical, so enlightening about visiting a flower farm. It becomes very apparent very quickly just how hard farming really is! Always trying to stay up with the latest market trends and desires, keeping customers happy, keeping the farm hands happy, keeping the plants happy. Louie bought this 320 acre property in 1967, he is currently farming 58 acres of it with the help of 5 farm hands. Did you get that? Farms 58 acres with only the help of 5 men, that's a lot of work! From what the other floral designers in the area tell me, Louie only provides the best quality flowers at the mart .. and I hear his Cafe Au Lait Dahlias are to-die-for! Can't wait to get my hands on those once they come into season.
Figone's Farm grows Hydrangeas, Dahlias, Calla Lilies, Dusty Miller, Ranunculus, Anemones, Sunflowers, and a variety of foliages. Sorry designers outside of the Bay Area- Louie does not ship his flowers, he only sells them at San Francisco Flower Mart.
Louie shared with Nancy and I how he has seen the floral industry change over the years, about the heydays back in the 70s & 80s, before box stores and the internet took over. How he used to grow so many Marguerite Daisies and how they took over the farm and he had to rent the neighbor's land to plant even more daisies. Back in those days he did ship as his daisies were in demand across the country – the farm was bustling with 40 farm hands back then. How the industry has changed, how demands have changed. As most of us know, daisies aren't requested much anymore. These days it's more boutique farming, with the dahlias and hydrangeas taking up the majority of room on the farm as they love the mild temperatures in the Half Moon Bay area. Nancy and I did ask about other potential crops, but HMB is not cold enough in the winter for peonies or lilacs, and too much fog in the air is hard on roses.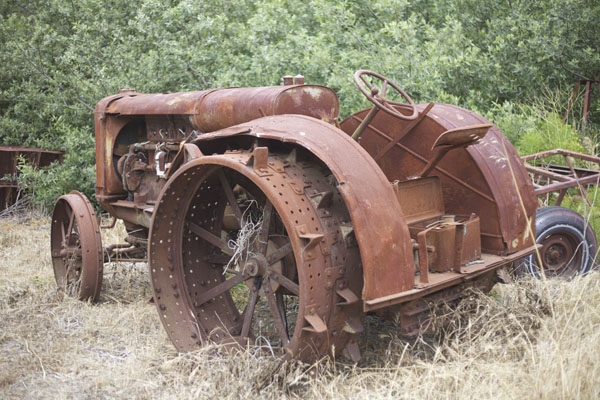 I hope you enjoyed having a look around Louie's farm!
Contact Information:
Ph: (415) 543-1711
San Francisco Flower Mart Stall 74B
Related posts: