We visited New Covent Garden Market while in London, such a fun place! The rows and rows of supplies, I was quite enamored with the large props available. Lots of pretty flowers to look at, as usual it was the hydrangeas that were the most eye-catching.
How pretty is this arrangement by Pinstripes & Peonies. They had a display at New Covent Garden Market showing some of their work. I like how the lavender roses add an interest twist. Never would have thought about mixing those with the orange and yellow, but it really works.

The supply department was amazing .. we had so much fun perusing the aisles and looking for cool props.

I loved the large urn on the right side, it was huge! Tried to order some to be shipped home, but looks like that isn't going to happen. Anyone see these available in North America?

Need some seashells?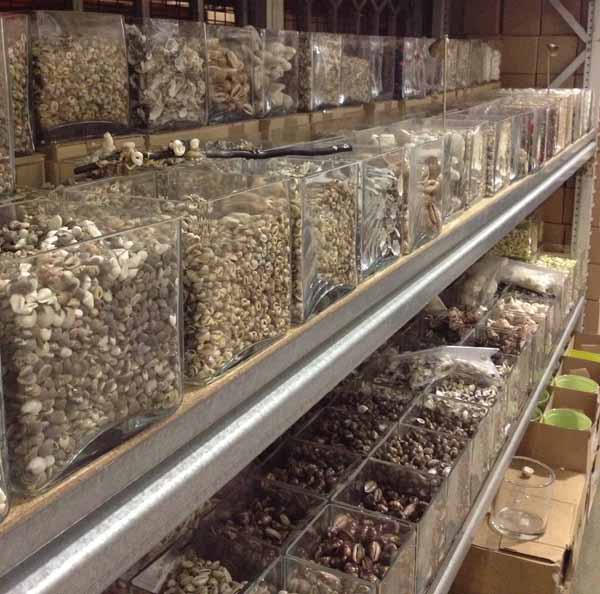 I haven't seen this many large props for sale in one location before… want those tall white vases!

Now the rows and rows of flowers:

More of the flower arrangements displayed by Pinstripes & Peonies.

The hot pink garden roses that went home with Emma and I – had to buy some David Austin English Garden Roses while in England, right??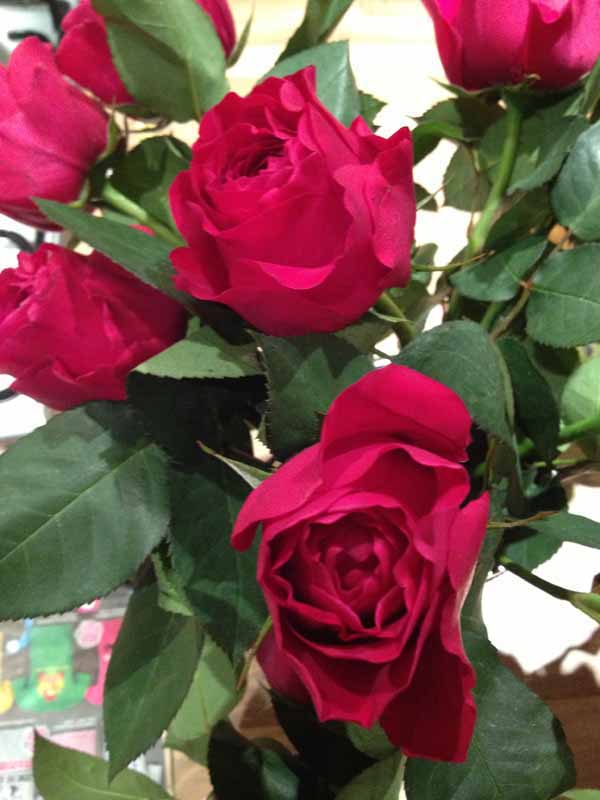 Related posts: