First thing I do on my visit to London – go to New Covent Garden Market, of course! Paula Pryke had suggested we meet first thing on Thursday morning at the market, check out what flowers are currently available in London and perhaps run into some other floral designers for a quick chat. I sure had fun visiting the market with Paula! We chatted with Stephen Wicks and Mark Welford of Bloomsbury Flowers, oh they are funny! Plus, met Tony from By Appointment Only Design – we've featured them previously on Flirty Fleurs, was cool to say hello in person.
Also, got to see some very pretty flowers — lots of hydrangeas, peonies, garden roses, lupines and alliums-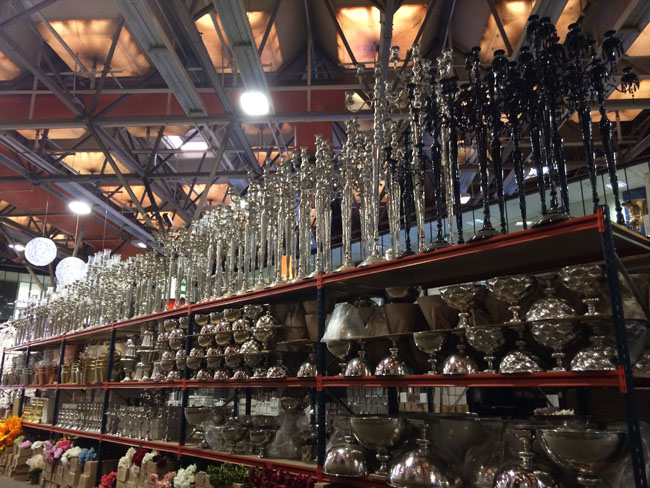 The supply department is amazing, so many different vessels — and lots, and lots of garden urns! How I'd love to go shopping here and ship home all kinds of goodies!!
Should you like to visit New Covent Garden Market sometime it is very easy to access – just take the underground to Vauxhall, then walk down the street to the market.
Related posts: