Hey flower friends!
I have two floral design classes scheduled for Saturday, July 30, 2016. They will both take place at Seattle Wholesale Growers Market in the Georgetown neighborhood of Seattle.
In the morning, starting at 10am I will teach a bridal bouquet design class.
In this hands-on workshop you will learn how to design a lush bridal bouquet. We'll start with a demonstration on how to design a bouquet and we will discuss mechanics. After my demonstration the class participants will be able to select the flowers for their bouquets — we'll have a lot of luscious summer flowers on hand like dahlias, garden roses and all the other good stuff! After the bouquet is created we will embellish the stems with lovely ribbon.
Register for this class HERE.
In the afternoon, starting at 1pm I will teach a compote centerpiece design class.
We'll create full and lush compote styled centerpieces. Compote styled arrangements beckons a loose, garden inspired designs. Everyone will create a beautiful arrangement to take home & enjoy!
Register for this class HERE.
Special Note! As noted above, I will be teaching two classes on Saturday, July 30th. In the morning will be the bridal bouquet class and in the afternoon there will be a compote centerpiece class. The bridal bouquet class is $250 and the compote centerpiece class is $175. However, if you'd like to sign up for both classes there will be a $75 savings! Both classes can be purchased for $350. Sign up for both classes HERE.
Hope to see you there!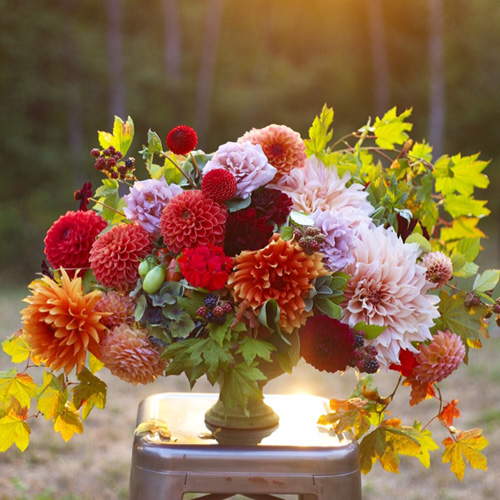 Related posts: