Can we just talk about these tulips today?!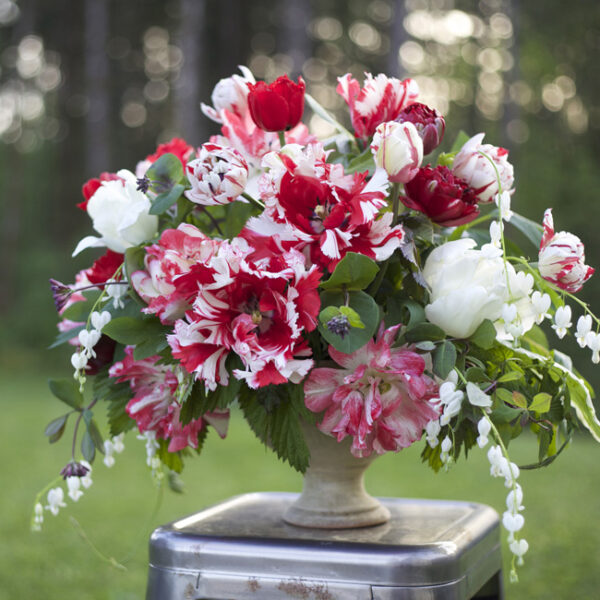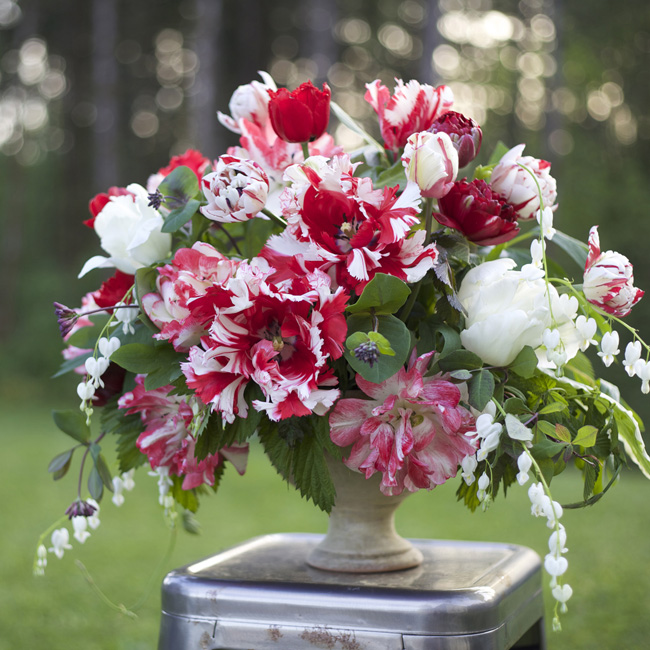 Another view — parrot tulips!!!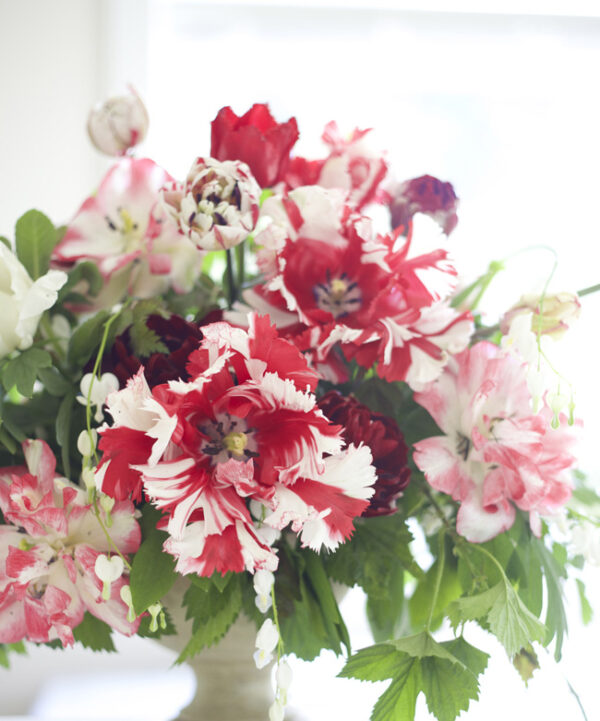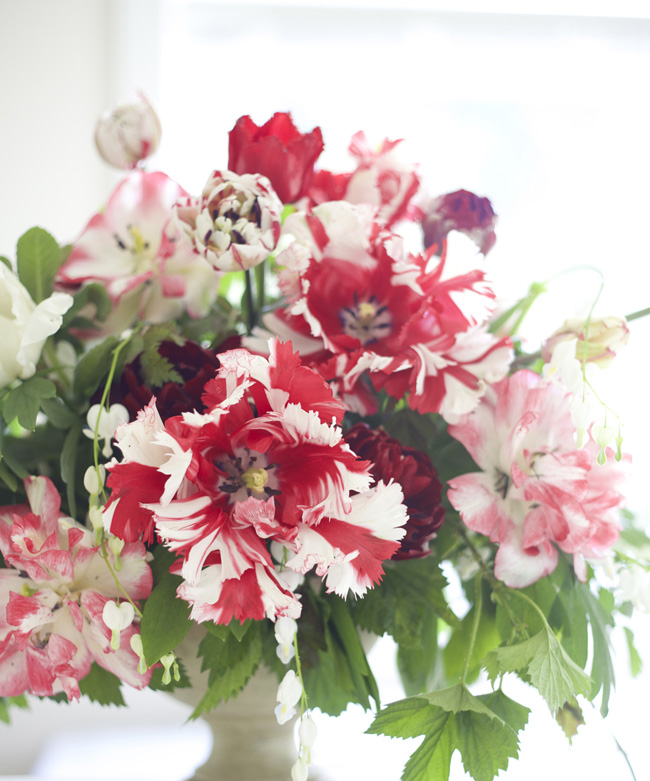 Here are the tulips I used in this design –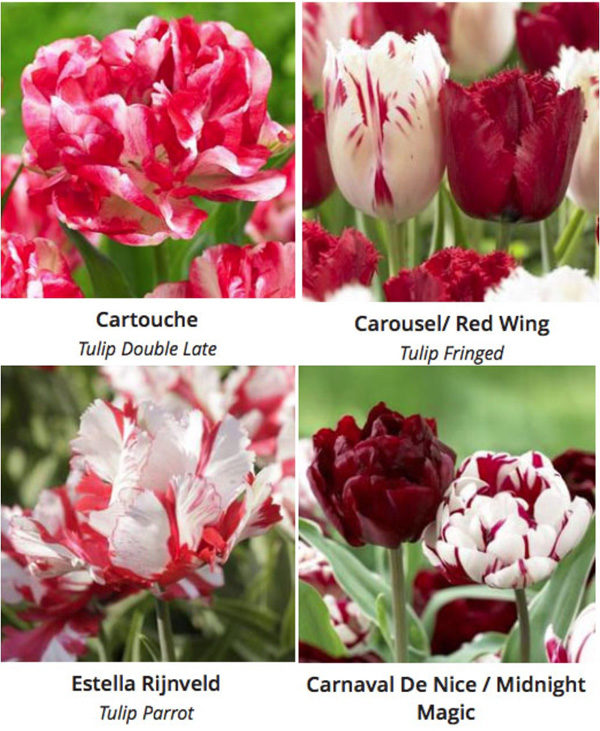 It's truly the Estella Rijnveld that I'm absolutely enamored with — seriously thinking I want a full flower bed of these next year. Not only are they jaw-dropping gorgeous they bloom for a good amount of time.

For more information on these tulips please visit Longfield Gardens.
Oh, and the other stuff in the arrangement is all from my garden – bleeding hearts, hops, honeysuckle.
Related posts: