60 years ago today Audrey Hepburn was married for the first time to actor Mel Ferrer. She didn't carry flowers, but she wore them in her hair!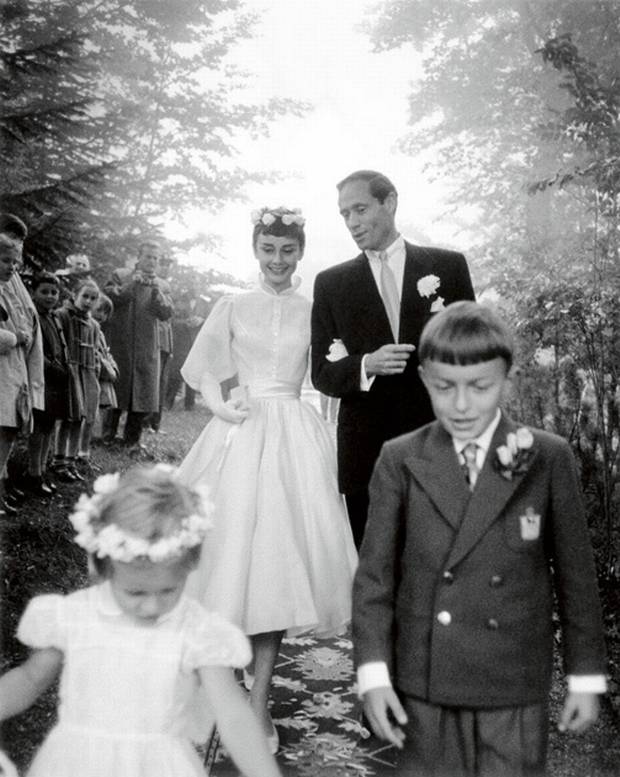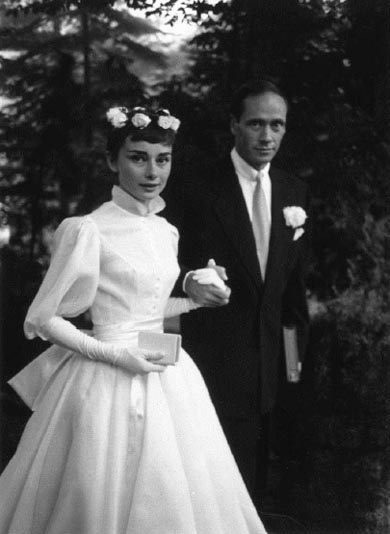 (following excerpt from Wikipedia)
At a cocktail party hosted by Gregory Peck, Hepburn met American actor Mel Ferrer.[50] Ferrer recalled that, "We began talking about theatre; she knew all about the La Jolla Playhouse Summer Theatre, where Greg Peck and I had been co-producing plays. She also said she'd seen me three times in the movie Lili. Finally, she said she'd like to do a play with me, and she asked me to send her a likely play if I found one."[50][92] Ferrer, vying for Hepburn to take the title role, sent her the script for the play Ondine. She agreed and rehearsals started in January 1954. Eight months later, on 25 September 1954, after meeting, working together, and falling in love, the pair were married in Bürgenstock[93] while preparing to star together in the film War and Peace (1955).
Thank you to Amy of The Flower House for researching about Audrey's wedding flowers!
Related posts: