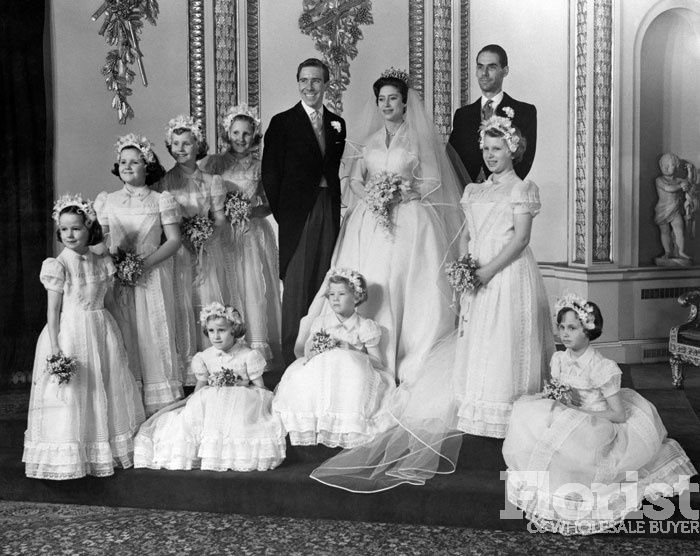 Princess Margaret and her bridegroom, Anthony Armstrong-Jones pose with the rest of their wedding party at Buckingham Palace after their marriage ceremony at Westminster Abbey.
Princess Margaret's wedding bouquet, left behind at Westminster Abbey. As history dictates, the bridal bouquet from the wedding will be left on the tomb of the unknown soldier in the Abbey.
Photos found on Florist & Wholesale Buyer.
Related posts: