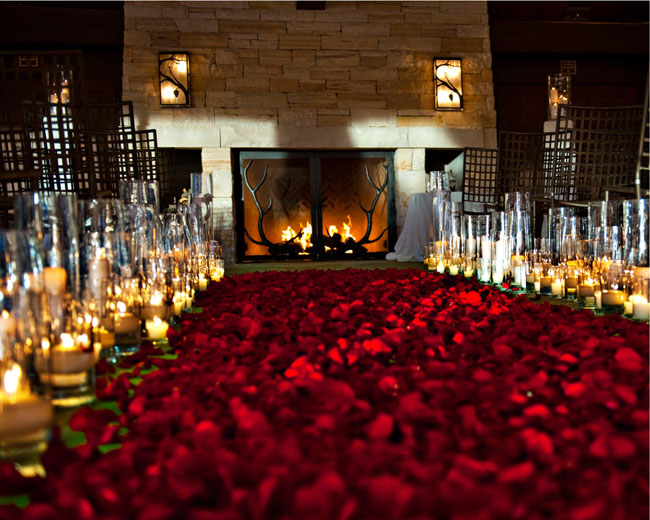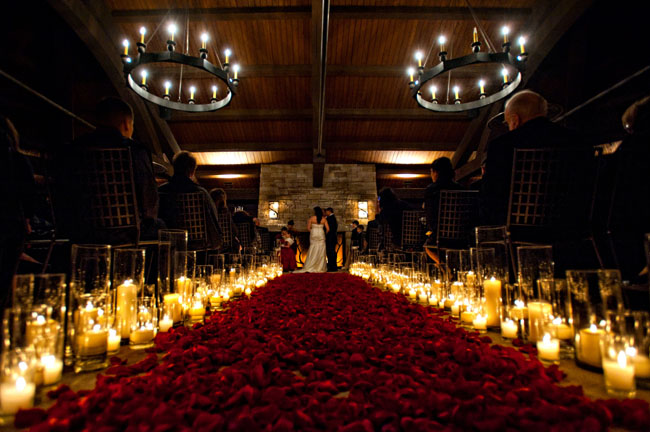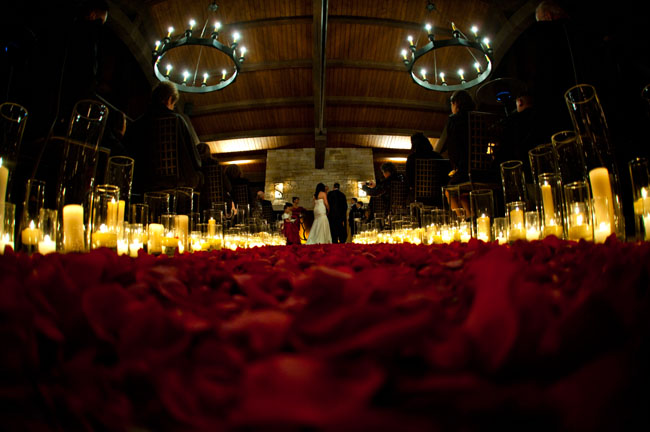 I love my friend Amy, she tells it the way it is!
In her words-
The Roses:
The aisle was made using 500 roses worth of petals. I bought box lots and got a great price on them 2 weeks before Valentines day. The bulk roses cost us $0.48 each but I HAD to take shipment 2 weeks out to lock in the price before the ridiculous holiday pricing kicked in. Ironically, the other 600 roses I ordered for personal flowers and centerpieces (which were at the highest sessional Valentine's prices and from a very excellent grower) came in so ugly that I ended up using the roses I had stored dry for 2 weeks. The new roses that cost $2.25 a stem wholesale went on the aisle. Damn V-day.
Aisle petals: $1000 (which is really only possible with bulk pricing).
The Candles:
75 each side, assorted pillars and floating, $1000. That particular wedding we were able to incorporate previously burned pillars. New would have cost her double. I generally only use LED now- because of real candles propensity to blow out and for safety reasons. The last wedding we did that treatment with using real candles was at demand of the mother of the Bride. I had really pushed her for LED and she refused. The bride's dress caught on fire during the ceremony. The mom laughed about it afterwards and said that was her own fault. Now when I tell brides and MOBs that story they all quickly agree that LEDs are just fine. HAHAHA!
LED treatments can also be done without the glass and it still looks pretty.
I charged $500 to set up and strike the aisle too.
Total Price Tag: $2,500.00
Thank you, Amy, for working with us on this pricing post. Amy is the owner of The Flower House in Denver, Colorado.
Related posts: