A few weeks ago as Chad and I drove north from California to Washington we stopped for a visit at Swan Island Dahlias, located in Canby, Oregon. I've heard of Swan Island Dahlias for quite some time and had heard that they have 40 acres of Dahlia fields, yet I was still blown away when we rounded the corner and all the fields of dahlias came into view!!
We were able to park the car and take our dogs out for a walk thru all the fields. It was so peaceful and beautiful and the perfect place to stretch our legs.
I highly recommend visiting here during the blooming season – pop into the gift shop and grab the catalog, that way you can make notes on varieties as you peruse the Display Garden. All the varieties are labeled at the end of the row — so bring your camera, too!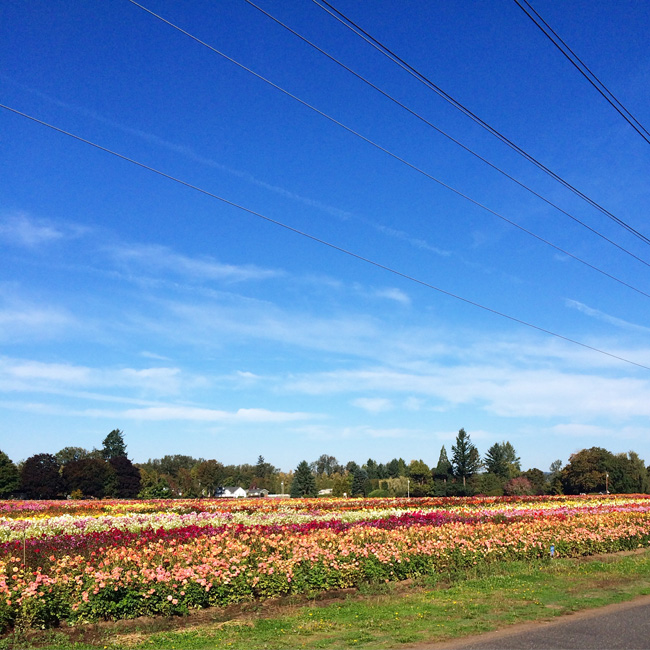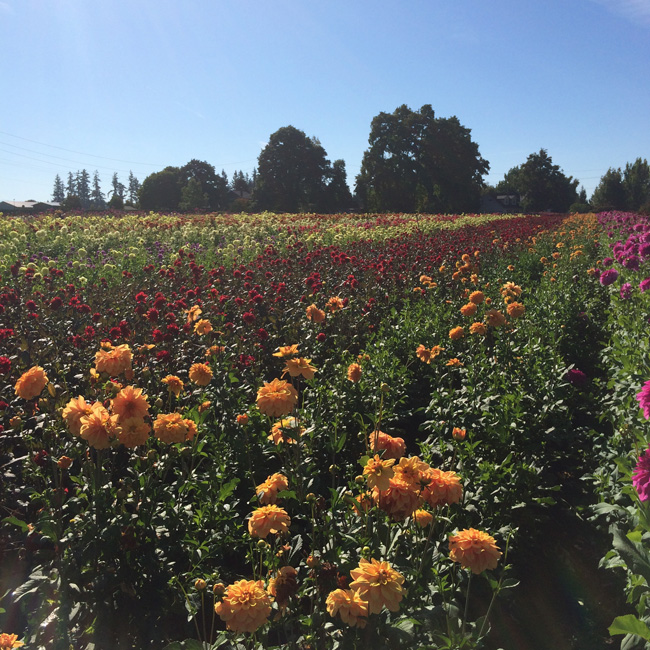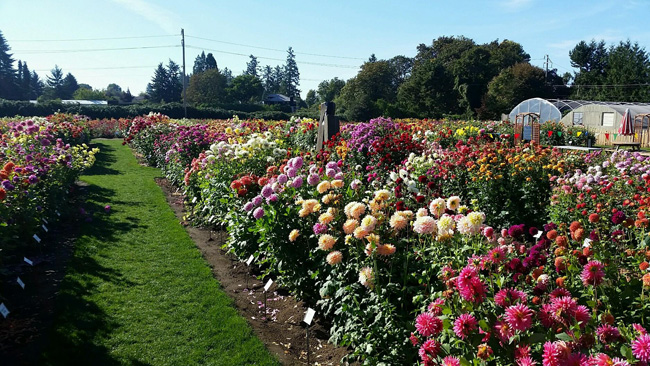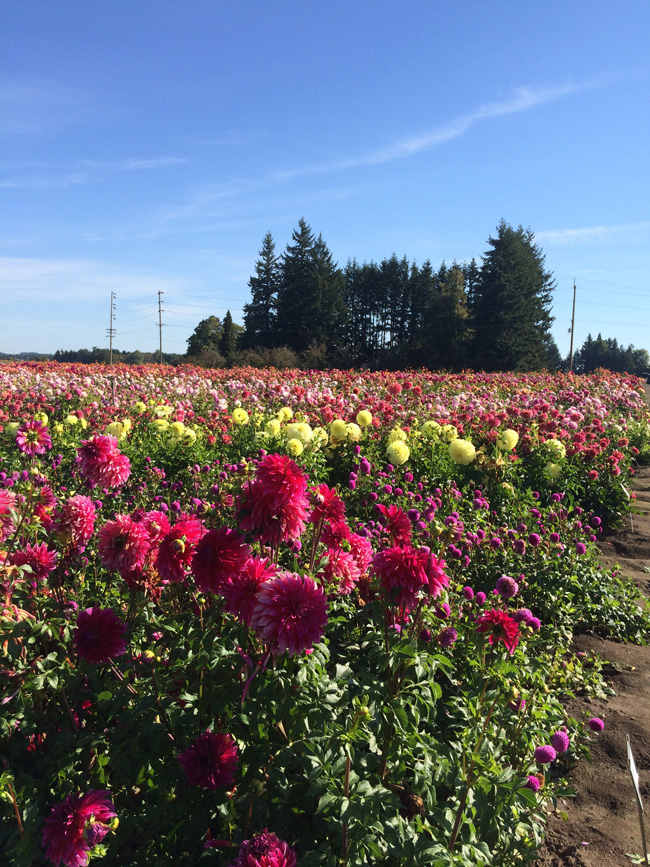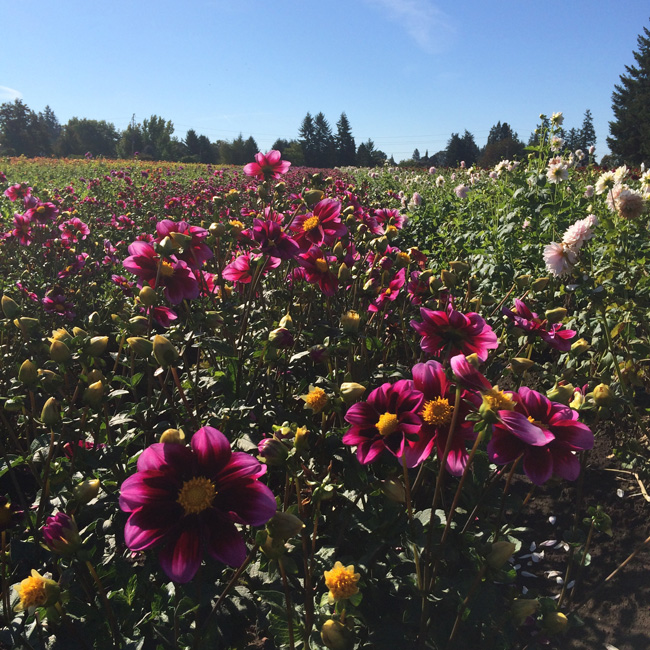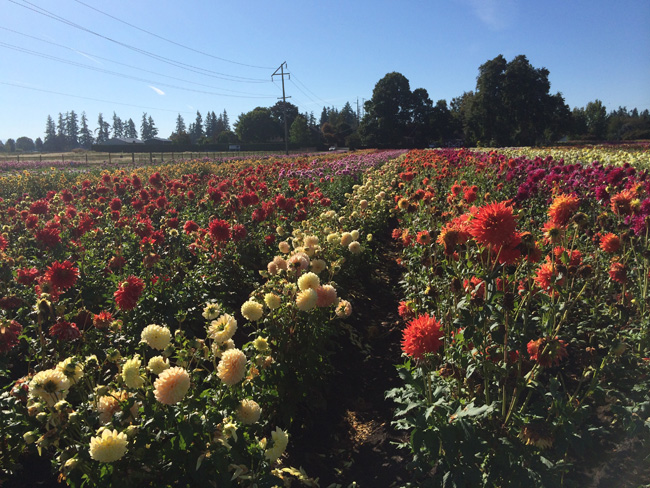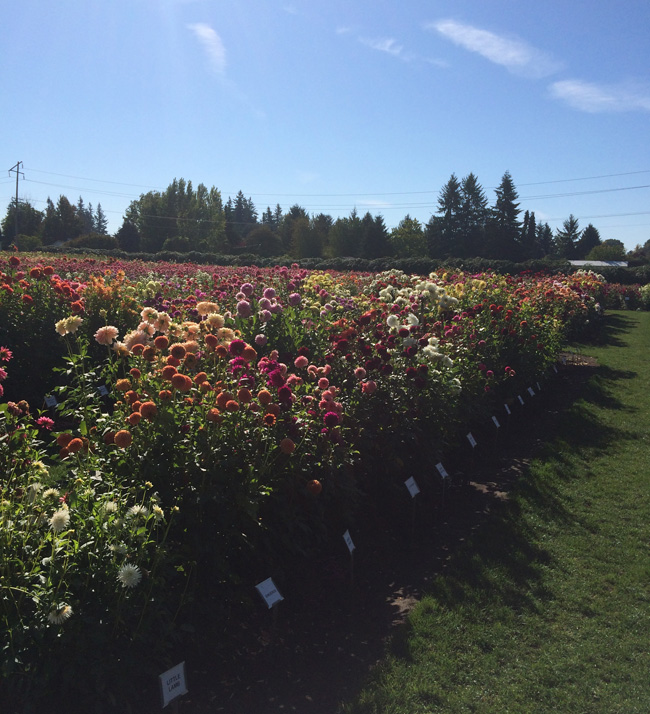 Related posts: