My conversation with Kris started off with her answering Katie's question that we posted yesterday and evolved into an entire blog post about her studio. Super fun to peek into Kris' floral design studio!
This is what Kris has to say about designing your studio:
There are always things you will change in your design studio. Drawings and measurements help in the beginning … until you start moving and working in the space.
My customers like to see where I work and that is my comfortable space as well…I designed a consultation area and we seldom use it.
Top 5 in my studio:
#1 farmhouse sink , with a low front, a tall back and one side , with a fabulous faucet that you can put buckets under
#2 sliding barn door that is a chalk board, helps me to keep orders organized
#3 desk space that is an antique table, located close to my work space
#4 lighting is so important, make sure to have a beautiful one in there some place
#5 designate a spot for photos …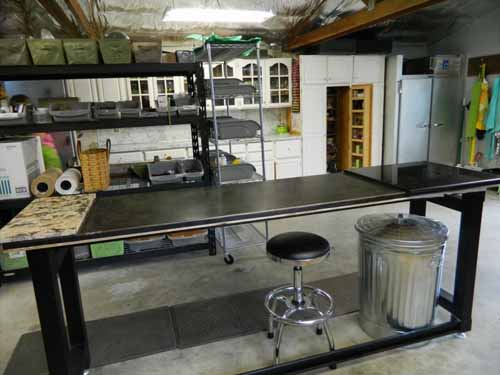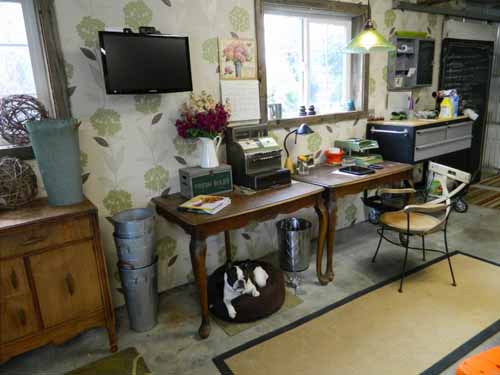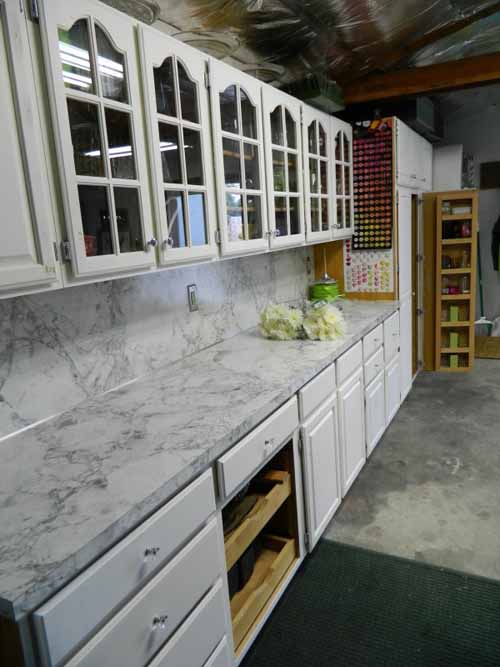 This is the barn door( It actually was on a barn that the family has. It was leaning against the wall, the door part had been damaged by a bull, so we put a 3/4 inch sheet of plywood over the entire door and chalk board paint. The metal rail I just sprayed with rust proof paint).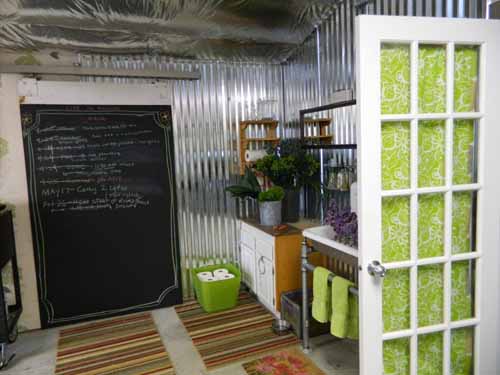 This is the other section of the barn door…it was in better shape so just painted the rail and left the other as it was: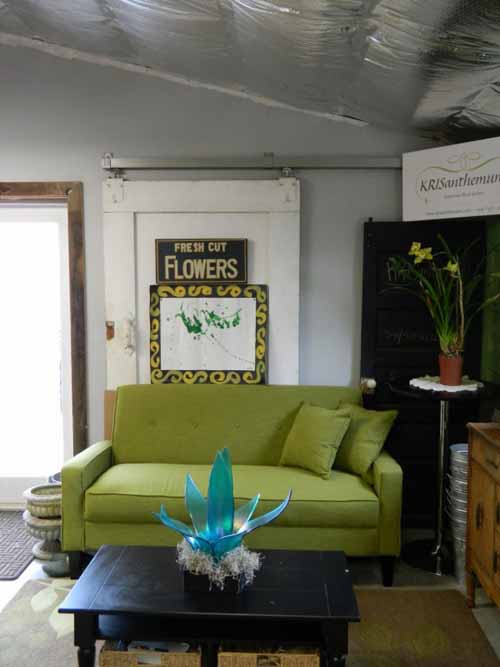 (Notice the grandson's art work and it is a great back drop for where clients sit and the grandkids take naps).
This is the sink I LOVE… the right side is as tall as the back, which works great since the door it there. I ordered the faucet after much looking, to fit my needs. The sink was at a junk barn sale and the owner traded it to me for the use of our gardens for her daughter's wedding ceremony. I had it re-glazed, found a basket strainer for the drain. My husband built the base out of galvanized pipe ( I had seen the same kind of base at Cool Water in San Francisco, when I took a class from Paula Pryke).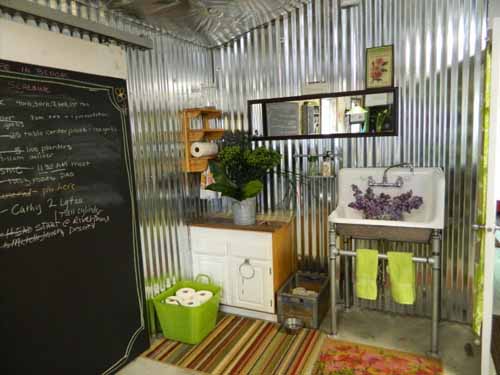 This is the entrance to the studio. The bench to the right of the door is my 'go to' place for photos, since the light there is always great!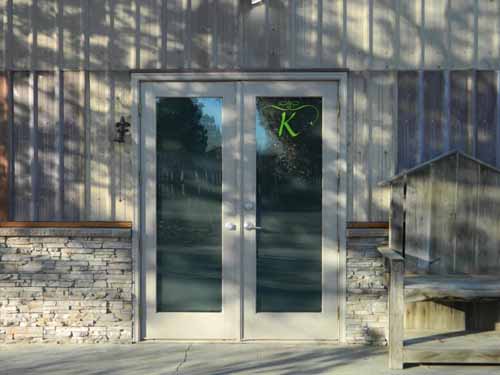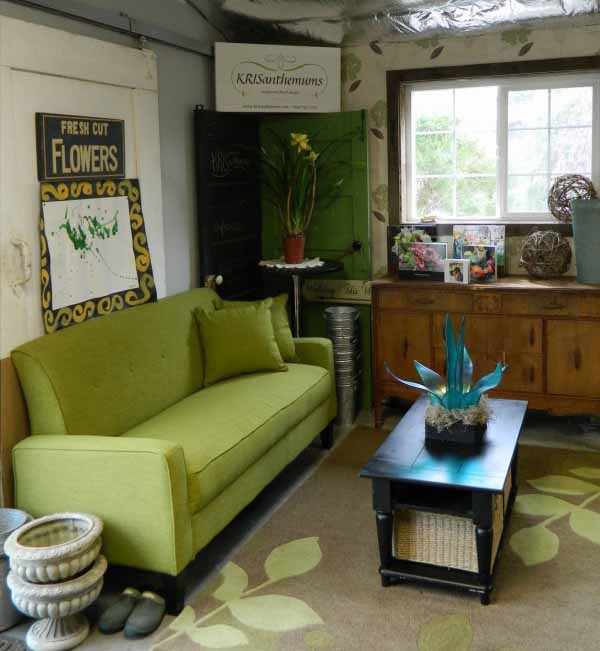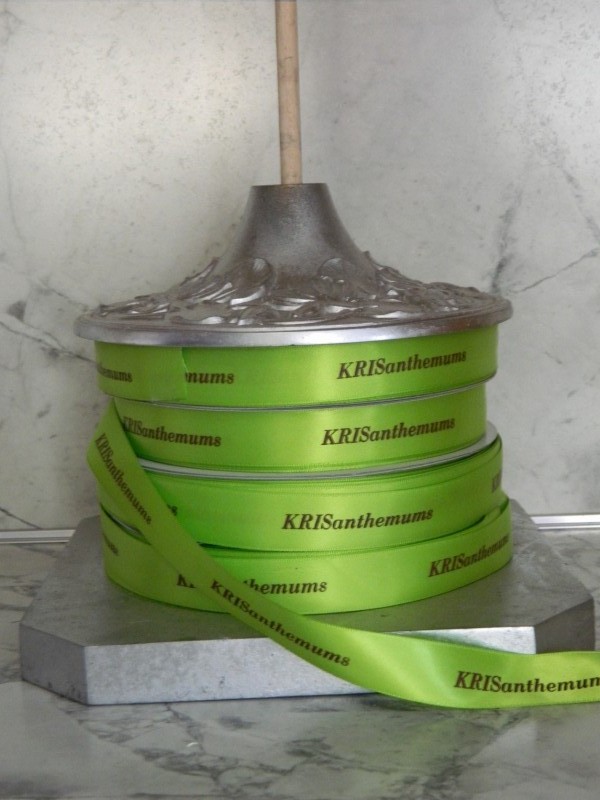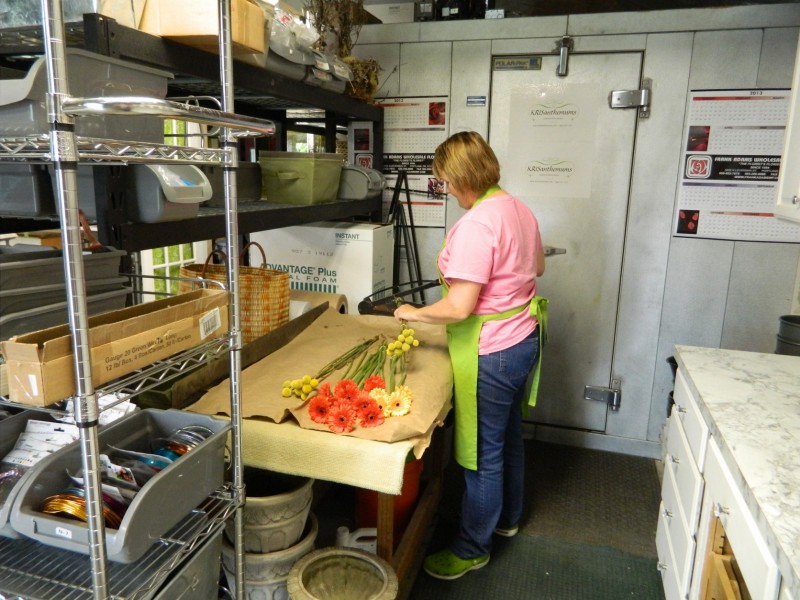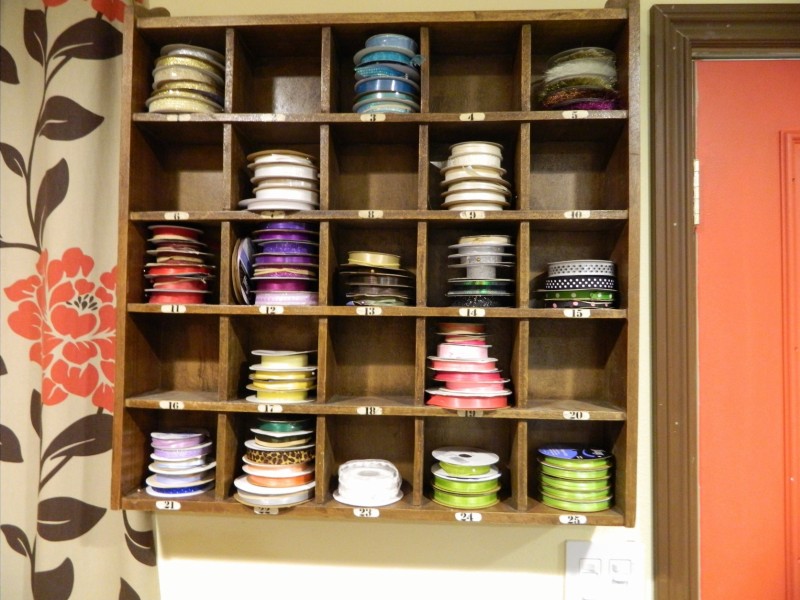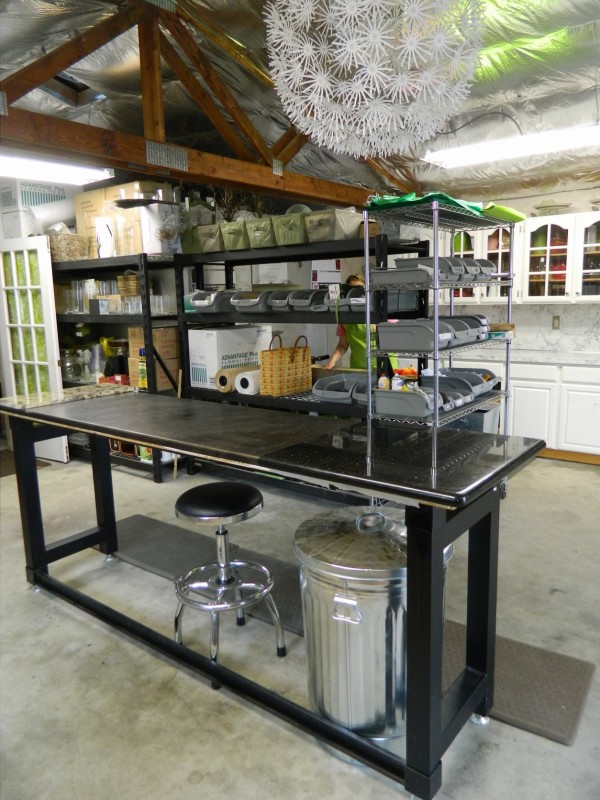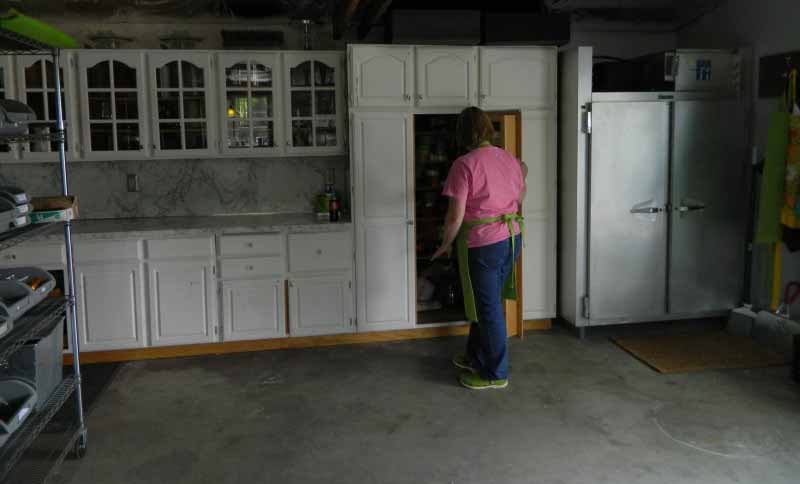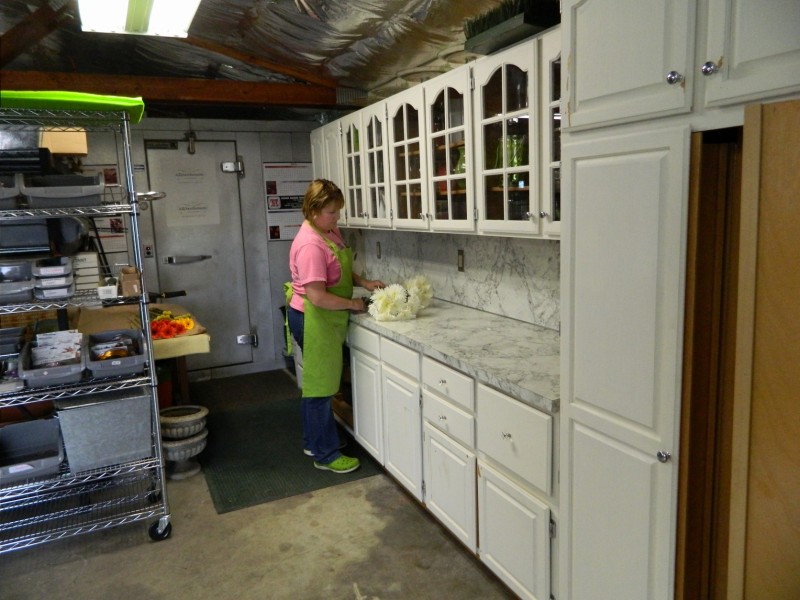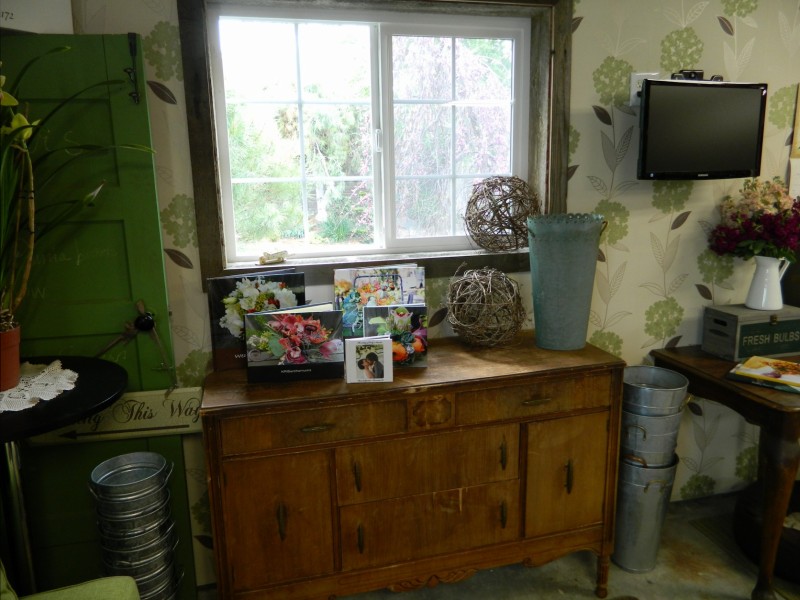 Kris of KRISanthemums
Hermiston, Oregon
Thank you, Kris, for sharing your studio with us!
Related posts: