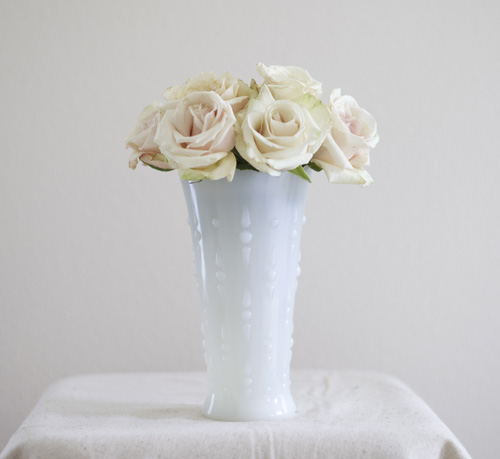 slowly, but surely I will be sorting thru my milk glass collection and sharing various pieces with all of you. What is it about Milk Glass that makes it SO appealing?! Oh, I know, flowers look good in them!
Here's a 7″ tall by 4″ wide vase. The base is 2 1/2″ wide and it tapers out to 4″ wide at the top.
$9.95
Buy here if you would like this one item. If you would like multiple items in the shop please email me (info@flirtyfleurs.com) and I will work out the total shipping cost for you. If you live outside the USA, please email me so that I may figure out shipping costs to you.