Today is our last visit with RHS Chelsea Flower Show. I had planned to do a post about The Gardens on display, but realized I actually had very few photos of the gardens. The amount of people at Chelsea is staggering, really! It was hard to get a shot of the gardens, as you'll see below. Sorry! Be sure to check out Flowerona's blog if you want to see more Garden photos. What you will notice is that I have a good amount of photos of studios and greenhouses, I guess my true interests shined through – I'm in the process of designing a design studio on my property. I definitely felt inspired by the studios and greenhouses I saw at Chelsea..
So here goes, the last of what I saw at Chelsea..
A few of the gardens:
Oh, and earlier I mentioned the crowds – here is one shot to give you an idea of what the aisles were like:

Garden Studios: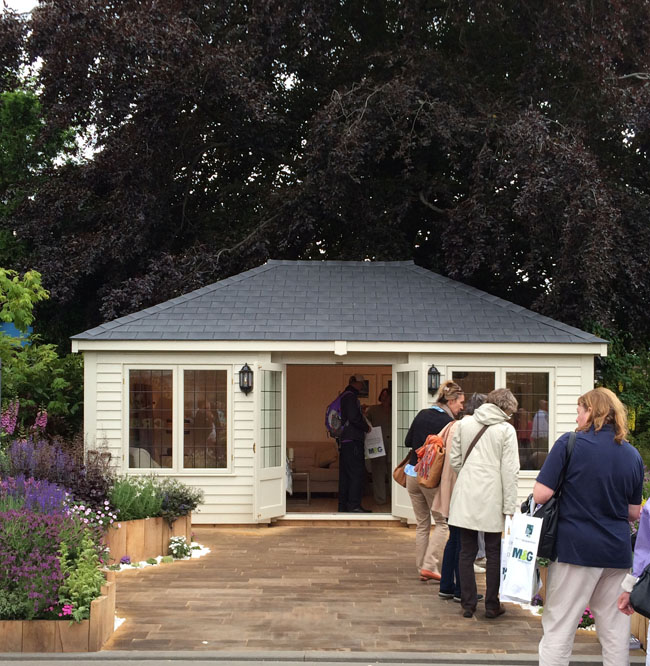 A few of the pretty greenhouses, I really want a pretty little greenhouse on my property.. :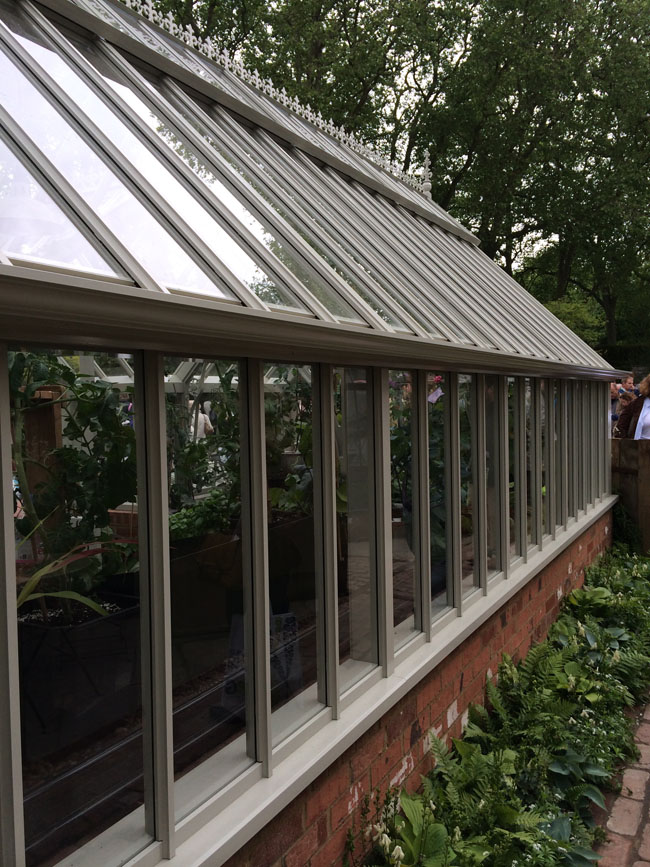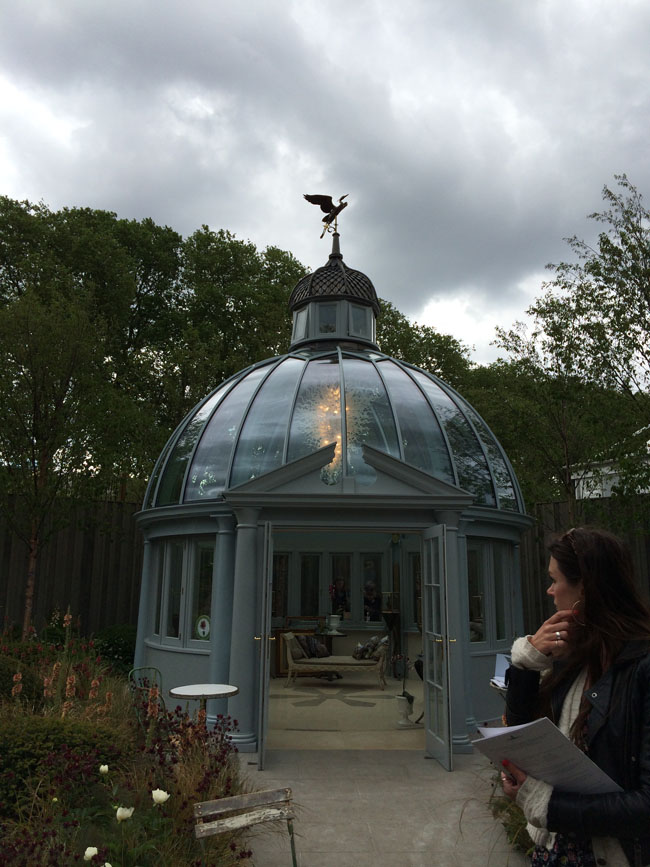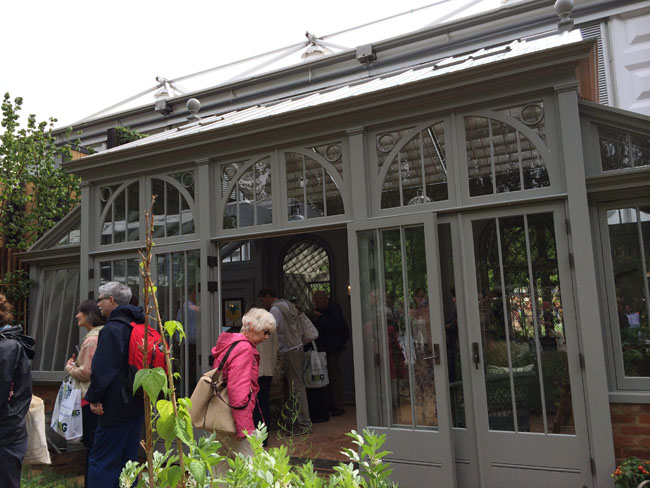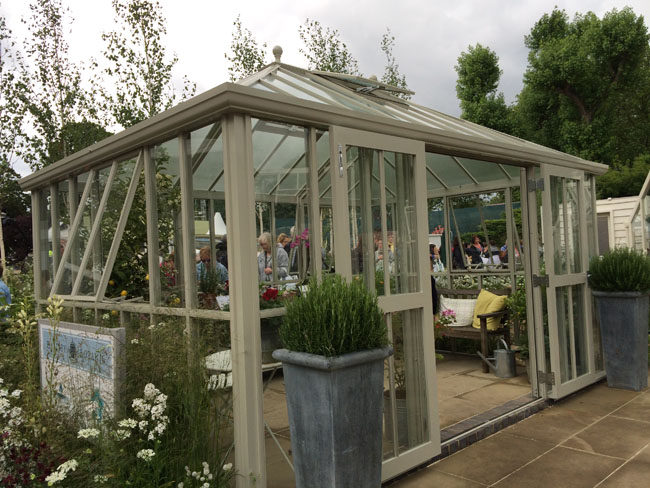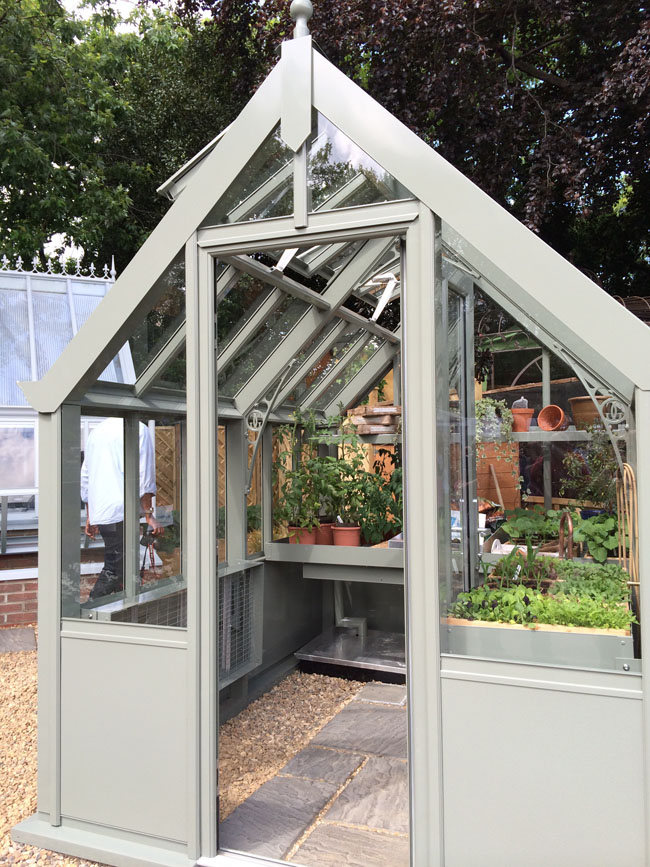 Visiting Chelsea really was fun. I highly recommend going if you love flowers and gardens – very inspiring!
PS – I'm really not complaining about the crowds, I was just fascinated by them! Great to know so many people are interested in flowers and gardens.
Next week I will share photos from my visit to David Austin Roses, Chelsea In Bloom, New Covent Garden & Neill Strain's Passion for Peonies.
Wishing you all a fantastic, flower filled weekend!
Related posts: