The Bridal Bouquet & Pricing Workshop happened this past Saturday in downtown Seattle. Wow, what a FANTASTIC day it was!
The day started with a morning session taught by Debra Prinzing, Seasonal Spring Floral Design. I thoroughly enjoyed listening to Debra speak about Seasonal Flowers, Care & Handling, and Eco-friendly design techniques. I've been in the floral industry for 15 years now, yet I learn something new every time I hear someone else speak. Did you know that Curly Willow has antiseptic qualities, therefor it keeps the water in the vase cleaner and prolongs the life of flowers?? Debra demonstrated how to create a centerpiece using Chicken Wire as the grid, then the students created their centerpieces — great fun working with everyone while they tried their hands at this design technique.
In the afternoon I lead the workshop The Bridal Bouquet & Pricing Workshop. This was my second time teaching this class and I find it quite interesting & informative. The session starts with me sharing how to design a European hand-tied bouquet, with flower handling tips. Next all the students created their bridal bouquets — room full of gorgeous bouquets!! After all the bouquets are finished and wrapped it is time for White Board filled with flower pricing to be revealed and as a group we write out our worksheets and calculate the pricing of each bouquet. Always a great conversation about pricing, seasonality, and flower types ensues when we calculate out the final price of each bouquet.
BTW – all the gorgeous flowers you are seeing in these photos are from Florabundance Wholesale. Can I just tell all of you that I was absolutely thrilled with all the flowers I received?! I spoke with Debbie about what flowers I might like to have for the workshop, but in the end told her – I'd like to have all American Grown Flowers and in season flowers, feel free to surprise me! (the beauty of workshops is we can be surprised, obviously can't do that with wedding orders). The Coral Charm Peonies were out of this world, the Ranunculus were perfect, the garden roses from Rose Story farm had a scent that just filled the air, scented geranium which paired perfectly with the flowers, and the Lilacs?! Lilacs were insanely perfect. Topped off with my favorite Clematis. Thrilled. Absolutely thrilled.
BTW – Debra's latest Podcast is an interview with Joost Bongaerts, owner of Florabundance. I highly recommend listening to Debra's weekly Podcasts with various people in the floral industry (I was interviewed last fall) as they are all so interesting! Listen to Debra & Joost's conversation here.
Now enough of me blabbing .. time to share the PRETTY!!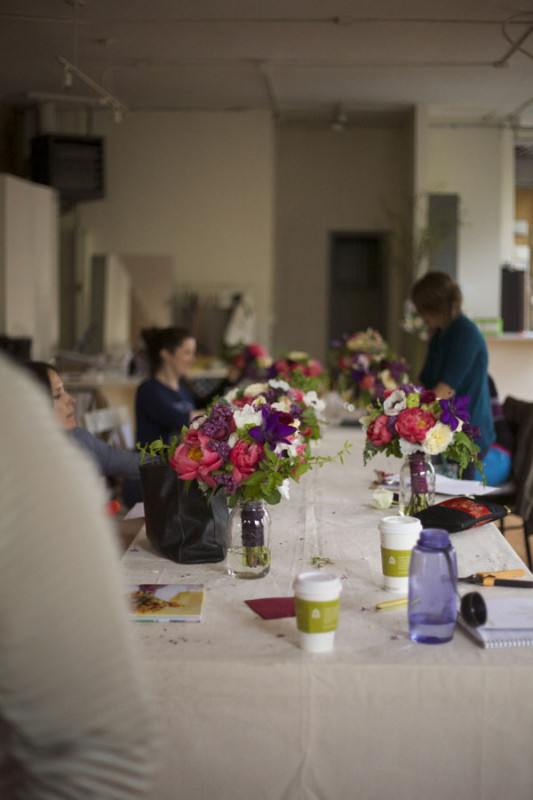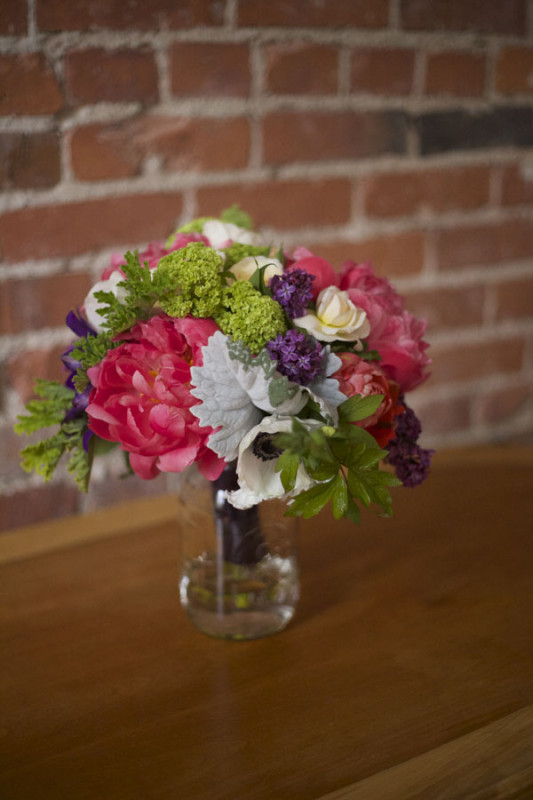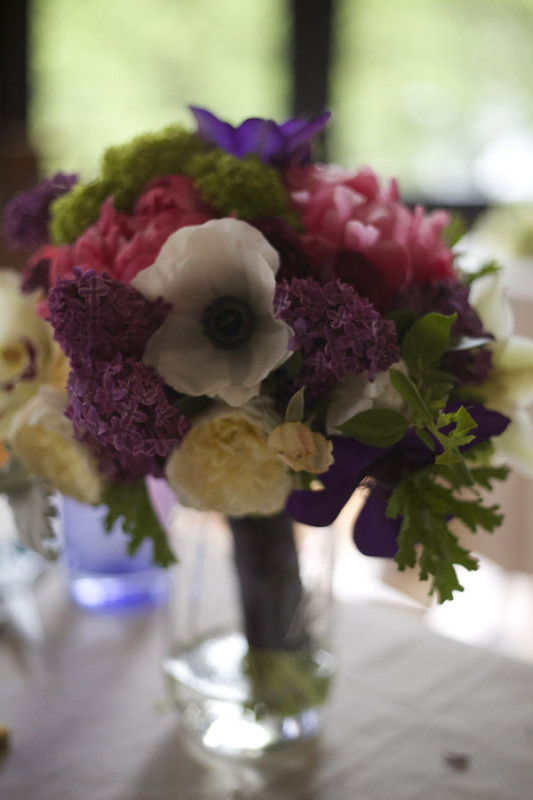 Related posts: