You couldn't sell Valentine's Day flowers without a Valentine's display in your store, so its time to WOW your shop!
1) Make use of wall space with display boards and mannequins.
2) Use bracelet display racks.
3) Offer both "creative" and "shopping" displays. Many florists are having success with "Bling Buffets" for the girls to choose from.
4) Have a corsage board with different design options created – from conservative to "wow". Remember that YOU can visualize designs – your teen customers cannot! Use this as the conversation piece. If the boys do come up, ask which designs best represent their date's personality.
5) This is not a generation that is comfortable with "Don't worry, I'll make it pretty." The more you show them, the more they will buy!
6) PRICE EVERYTHING. This generation is used to walking into a store and instantly seeing a price – if you make them ask for a price, they probably won't. They will be more likely to walk out, feeling uncomfortable.
7) Have prom magazines on display.
8) Use digital picture frames to show samples of your past work. Need to show more variety in your collection? We have 300+ prom "beauty shot" images available for you to use for free! Click here to request the link: http://www.pioneerwholesaleco.com/promimages
9) If you can afford it – a flat screen TV or large computer monitor will be even more impressive than a digital picture frame.
How do you WOW your shop for prom? We would love to hear about it!
Thank you, Sarah of Pioneer Imports & Wholesale for this helpful list on how to increase profits from Prom!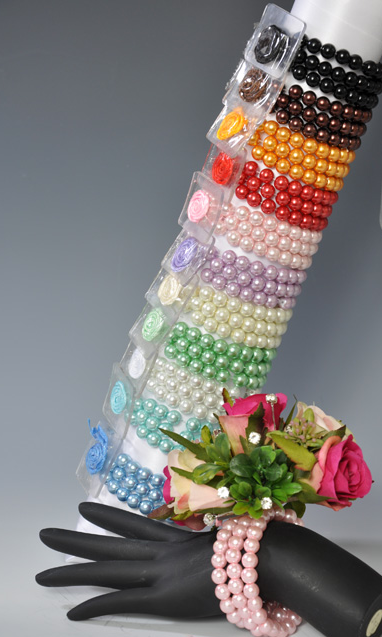 Related posts: