The key to prom sales, and future sales, is connecting with the girl. This is her "mini wedding" – she has been planning it for weeks, months, maybe years. She has everything planned out perfectly. She spent days shopping for a dress. Everything is about the dress. In the florist's mind, the corsage is about the flowers. In the girl's mind -the corsage is fashion accessory for the dress. If you create an appropriate fashion accessory, you win the customer. To do this, you need to know what today's dress styles are. Have you been prom dress shopping at your local stores? Online? How about prom fashion shows, prom magazines?
Prom magazines are the best $4.99 you will spend all year. Why? Not only do they show you the hot colors and styles, they also give you insight into your customer. When the girl comes into your store, hand her the prom magazine, and ask her to find her dress, or a similar one. This tells you two things – her style and her budget. If she shows you a $400 dress, you are going to show her different corsage options than if she shows you a $200 dress. (This works for wedding marketing too, by the way.)
"But the girls don't come in to order the dress, the boy does!" There are two ways to handle this. The first is to get to the girl before the boy comes in by reaching the girl at the schools and at prom fashion shows. This is too detailed to explain in a blog post, but if you would like more information on this, visit: http://www.pioneerwholesaleco.com/prom-marketing-strategies-reaching-the-girls-at-the-school
The second way is to work with what you've got. Educate the boy! Explain how special the day is to his date, and how if he wants to enjoy his evening, he needs to make sure that the prom flowers are as special as everything else they are planning.
Flower Friends, I highly recommend visiting the link above, Sarah has sample letters featured which are quite helpful!
Thank you to Sarah Botchick, Marketing Director, Pioneer Imports & Wholesale for this helpful article on Connecting with the GIRL for Prom Profits.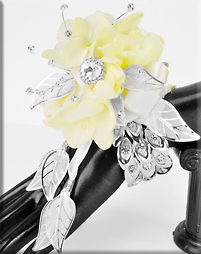 Related posts: