Pike Place Market in downtown Seattle is such a fun place to visit, I haven't been in years and it was fun to go back. On this visit the stalls were filled with flowers, it was just dreamy! So many tulips and daffodils on display!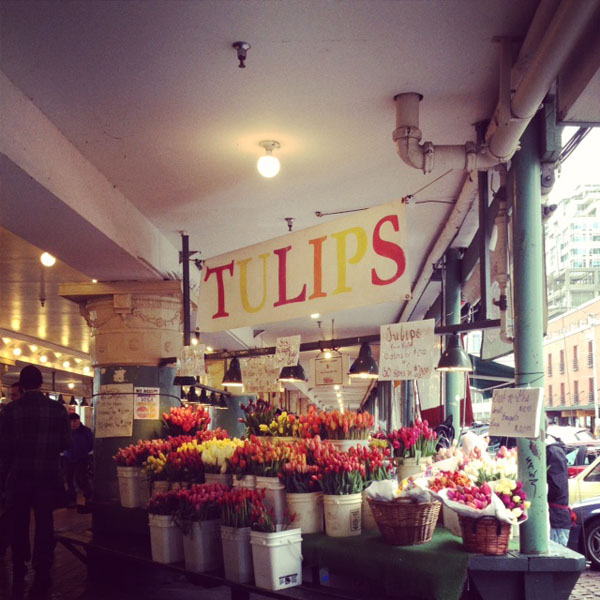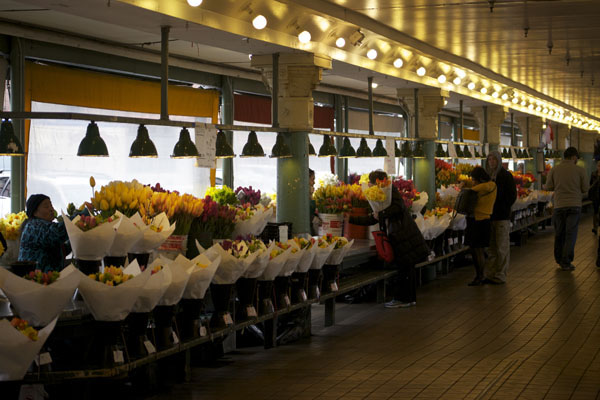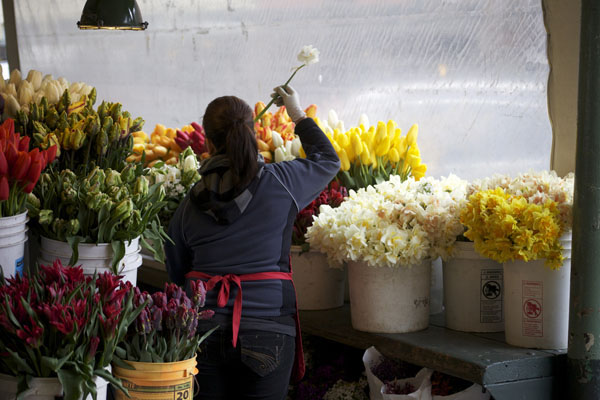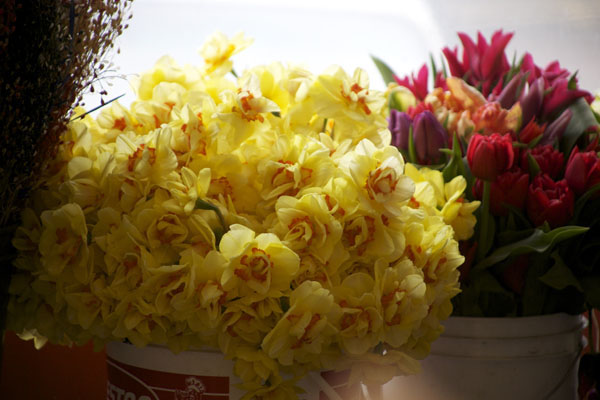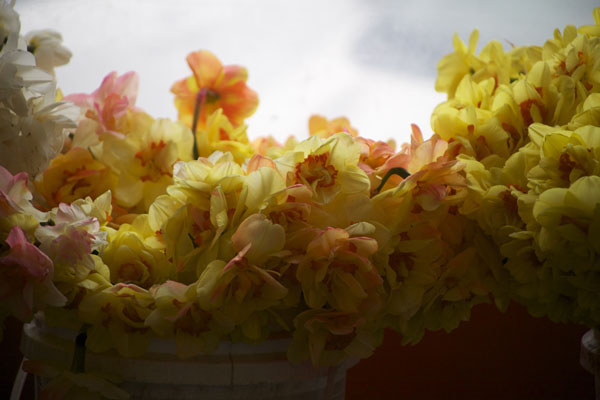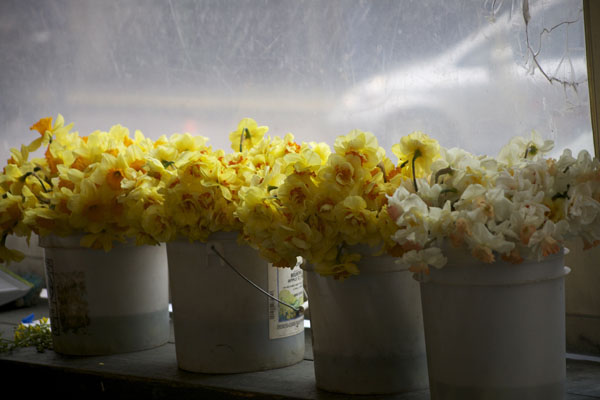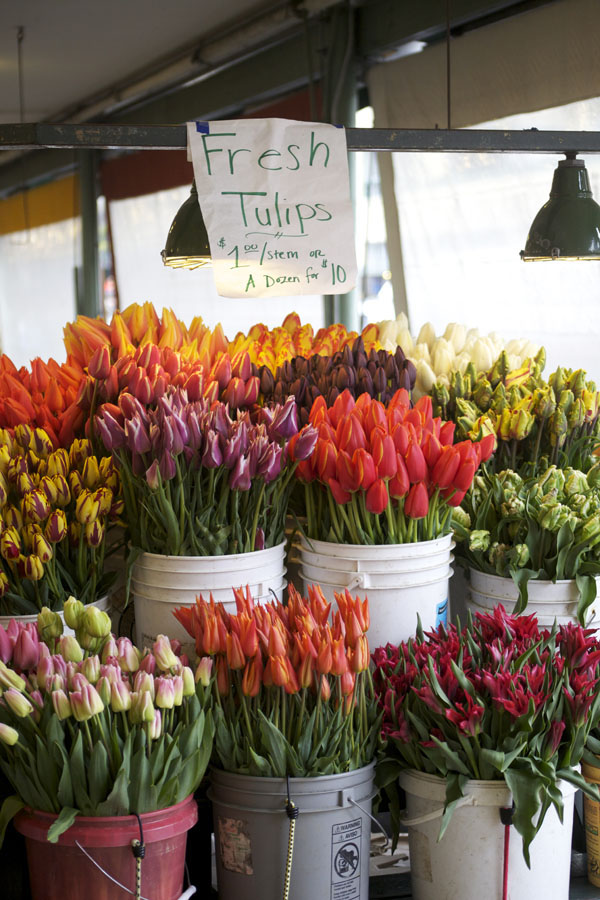 Here are the flowers I purchased at Pike Place Market: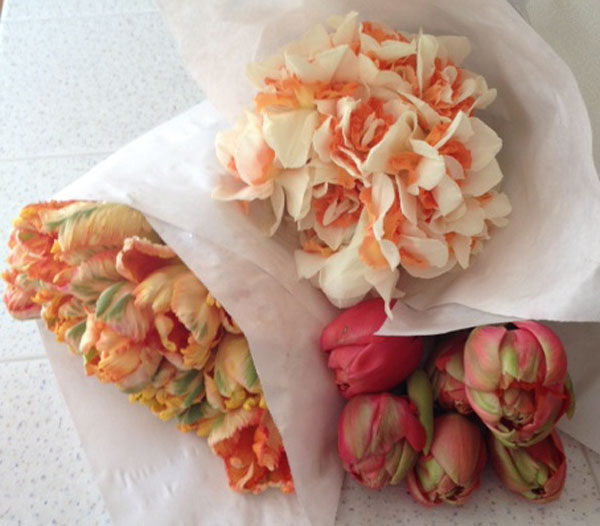 The bouquet I designed with the flowers I purchased (with Pieris Japonica from the garden):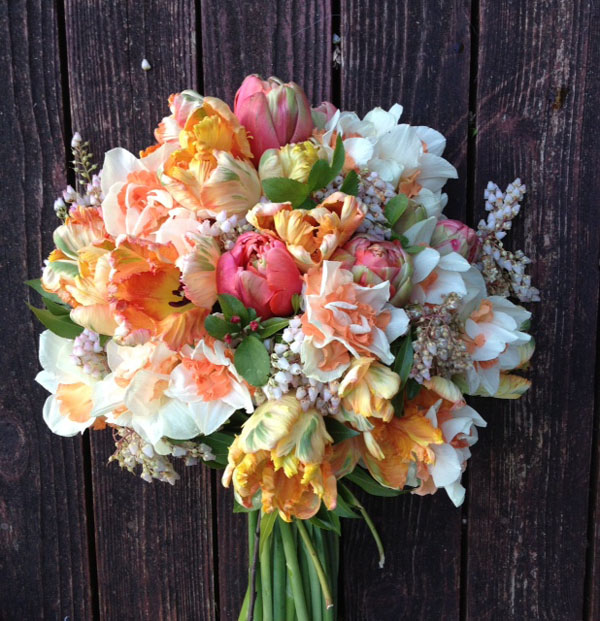 While we were in downtown Seattle I thought to visit Fiori Flower Shop. I've communicated over email and social media with the owner, Miles, for some time and thought it would be fun to find his shop. I was thrilled when I got to step inside his huge walk-in cooler, so many flower treasures were inside. (I apologize for the poor photos, I only had my iPhone at that point and the photos are a bit fuzzy. My photos don't do the flowers justice, he truly had the best variety of flowers — I was in love with the hellebores, bleeding hearts, fritillaria and anemones!!)
To learn more about Fiori, read our interview here.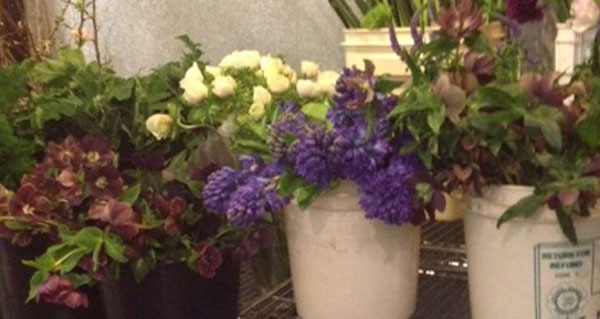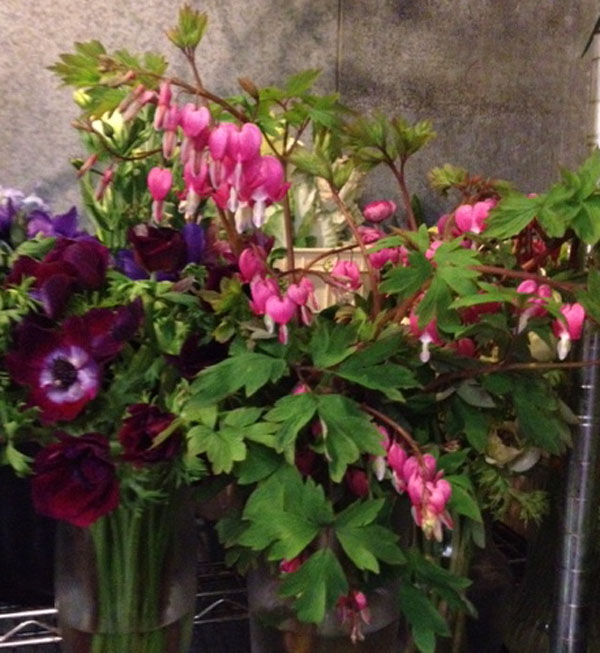 Related posts: