While in London I had the pleasure of accompanying Paula Pryke to her visit with Neill Strain. Neill has the most lovely shop in the Belgravia neighborhood of London ~ highly recommend visiting if you are ever in the neighborhood. (It's just a few blocks away from Harrod's).

Neill was hosting a special flower show at his shop called 'Passion for Peonies' as part of Chelsea Fringe. The Peonies he had on display were absolutely breathtaking ~ take a look: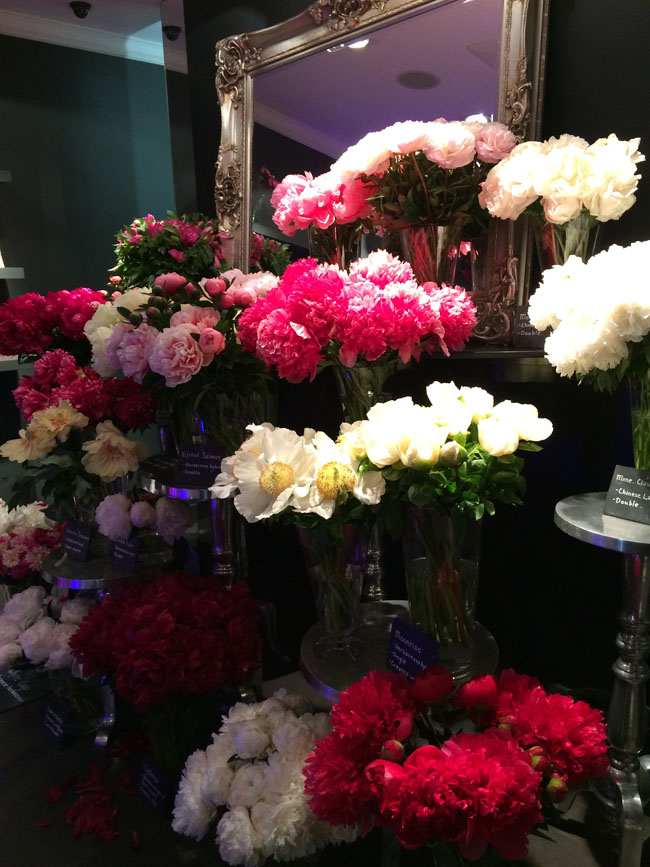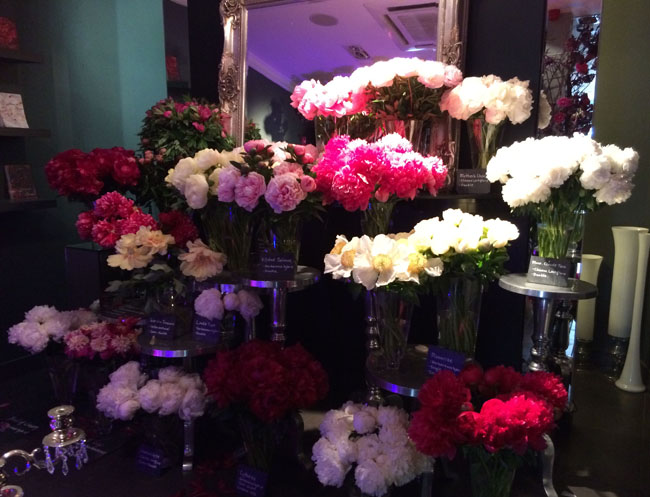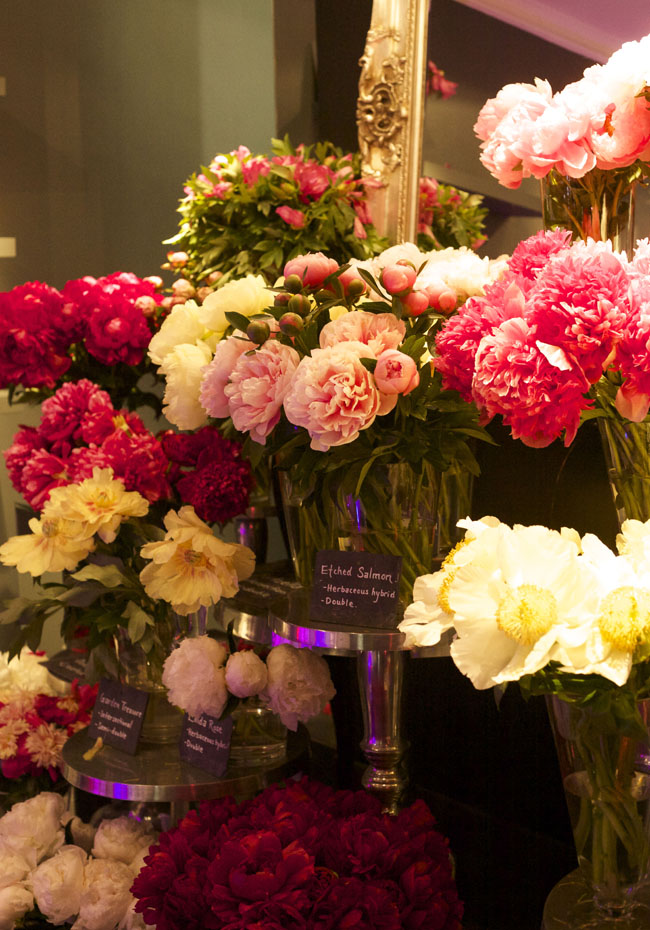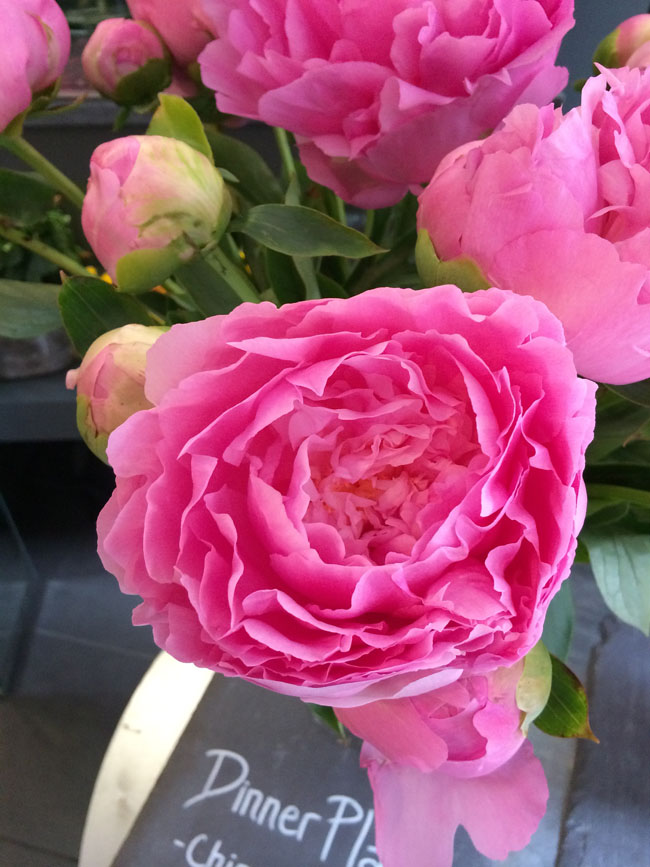 You can read more about the inspiration for Passion for Peonies and see more pictures on Neill's blog.
Another two shots from my visit to Neill's Shop – the entrance is always changing and the Flower Bar is always full of a lovely selection of flowers: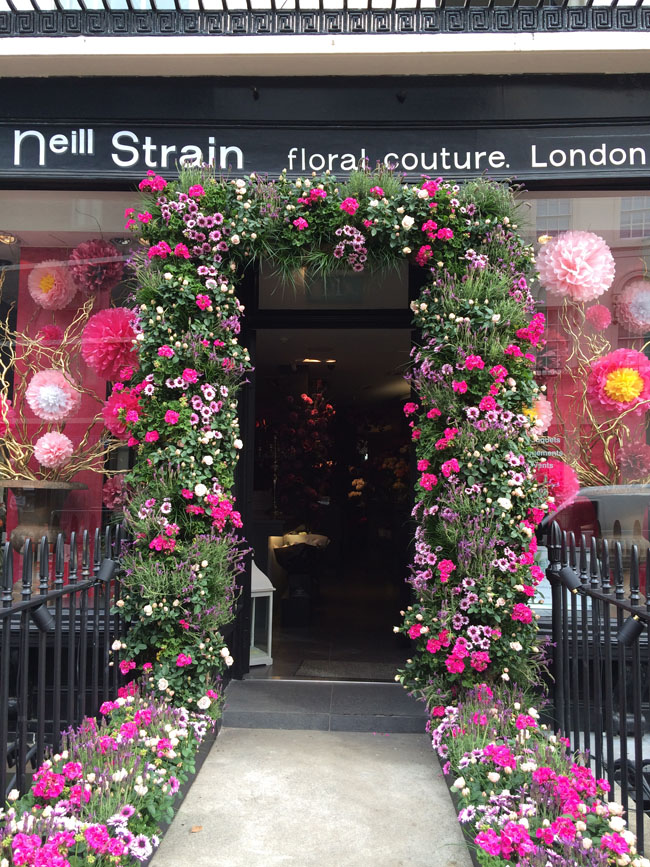 Related posts: