Looking for something different for your floral designs, some flair, something not everyone else is using? Check out these offerings by Hilverda De Boer – Ornamental Diplocyclos & Cucumis.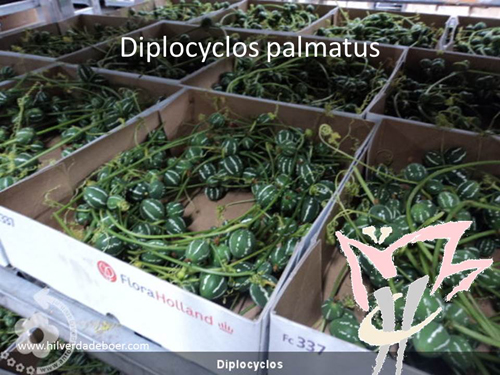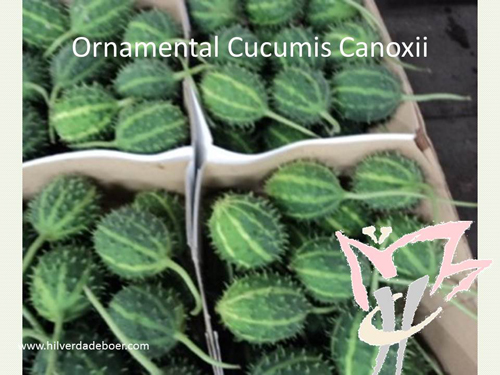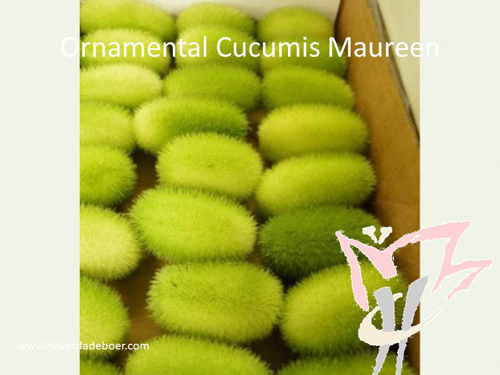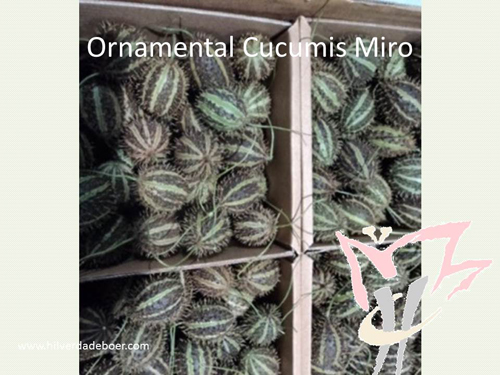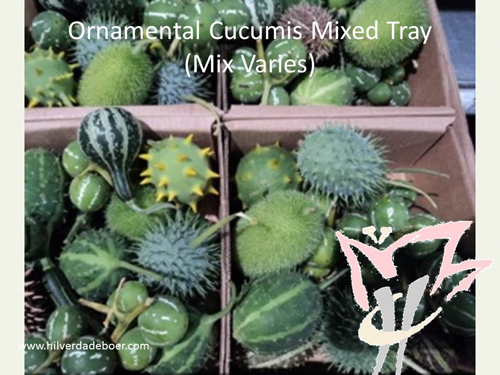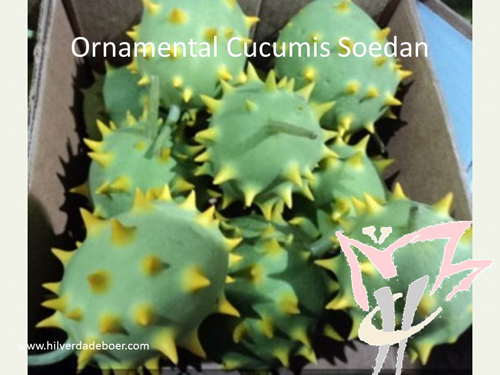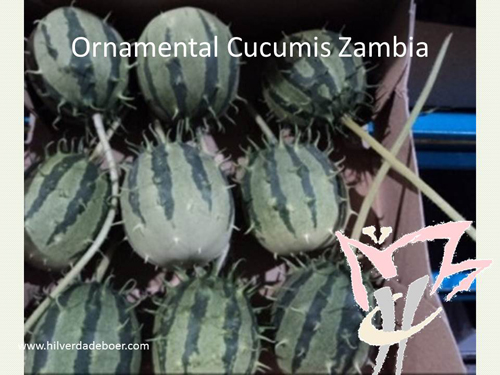 Cucumis Care and Handling
Keep in dry, well ventilated containers. May be cool stored to extend shelf life, however not to be stored below 40 degrees.
If storing for an extended amount of time, rotate fruits to avoid rotting on one side.
Design Ideas
Wirewrap and place in bouquets and arrangements.
Place in and upon potted plants.
Line the interior of a large glass vase with cucumis with a smaller glass inner vase for fresh.
Edge a design with a cucumis collar.
Lovely in a bowl or vintage dish just asking to be touched !
Limited only by your imagination !!
To order these call Susan Adams at 888-220-7248 or visit their website
or visit them on facebook – Hilverda De Boer USA – www.facebook.com/hdbusa
Related posts: