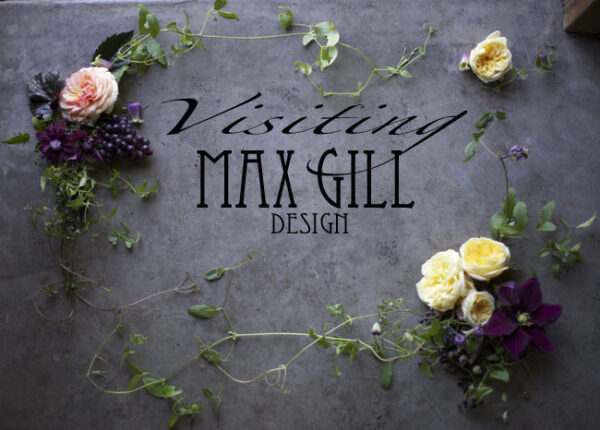 Always botanically inspired is how Max Gill describes himself and it shows as his floral designs embody an ethereal beauty. Max has cultivated a large and diverse cutting garden as to provide his own floral ingredients on a 7,000 square foot, city sized property located in the heart of Berkeley, California.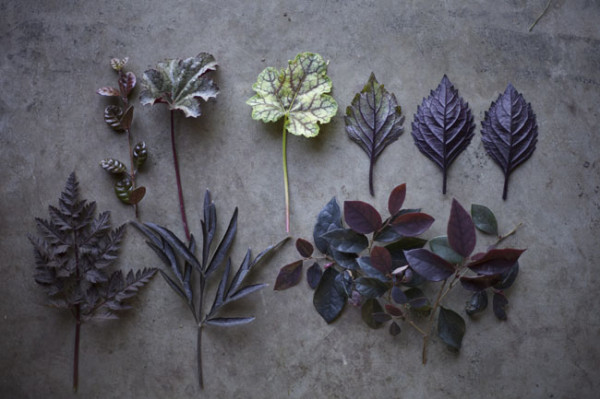 He will infuse foraged vines and foliages for an unexpected and unique touch with his sustainably home grown stash, making his creations one-of-a-kind. When in need of a material not grown in his own cutting garden, Max visits the San Francisco Flower Mart where he can support and purchase flowers from other local flower farmers.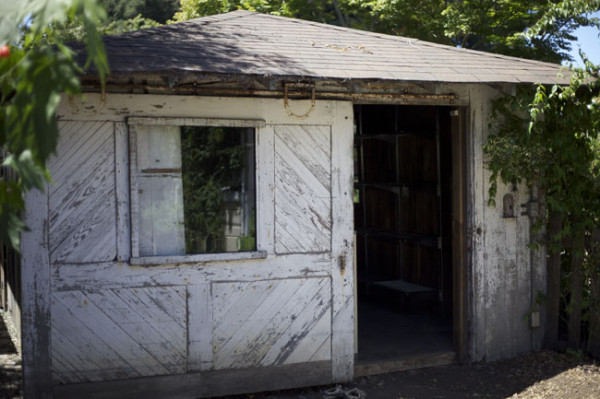 What was once a one car garage sitting at the front of the property has been remodeled and transformed into Max's adorable and perfect design studio. The cottage style windows let in a soft, beautiful light on one side of the studio, the other side of the studio has a door beckoning the designer to create straight out of the garden.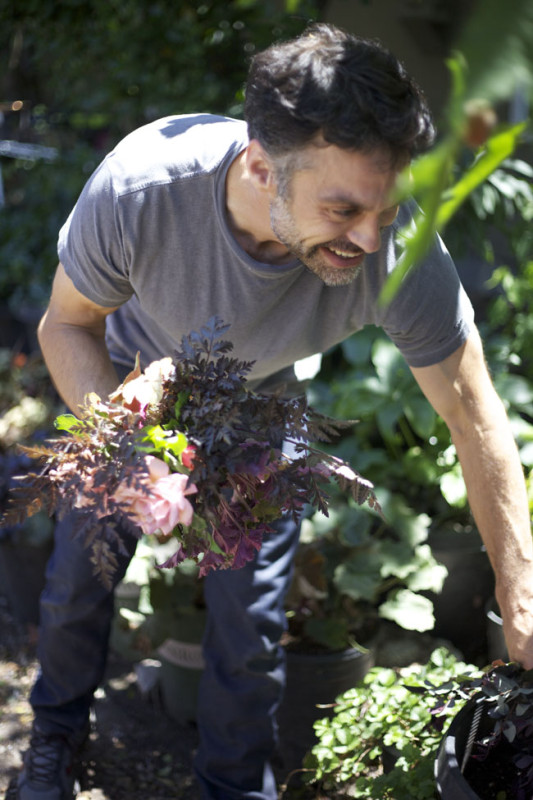 Max and I took a walk through his garden and his enthusiasm for his plants was contagious. There were sections of gardens dedicated to hellebores and to clematis, abutilon Chinese lanterns, blueberries and blueberry viburnum, a large variety of foliages and succulents. Upon introduction I instantly fell in love with Koko Loko Garden Rose, a perfect café latte with a hint of lavender hue. On a whim, I asked Max to create an arrangement based around the Koko Loko Rose – in a moment he was in his garden and clipping away, back to the studio and a sweet design of the rose with clematis vine, rose hips and heuchera leaves quickly emerged.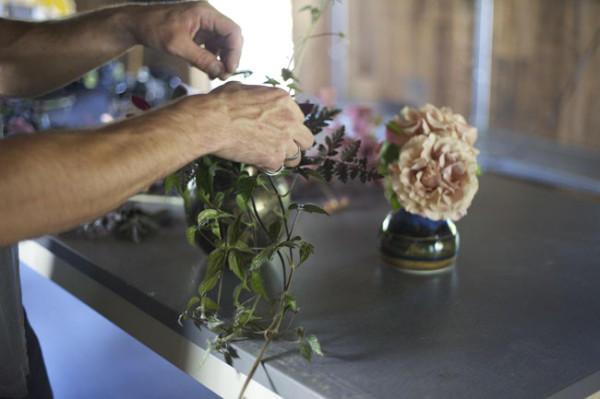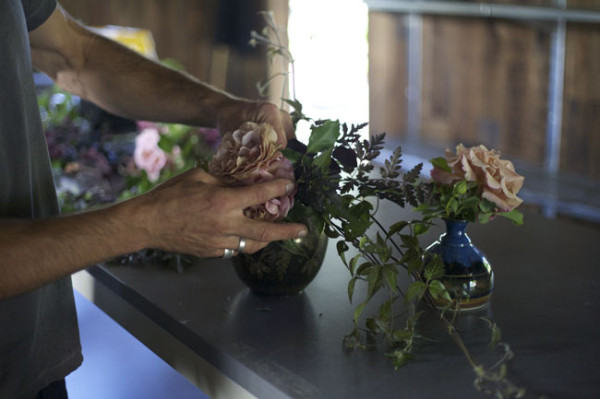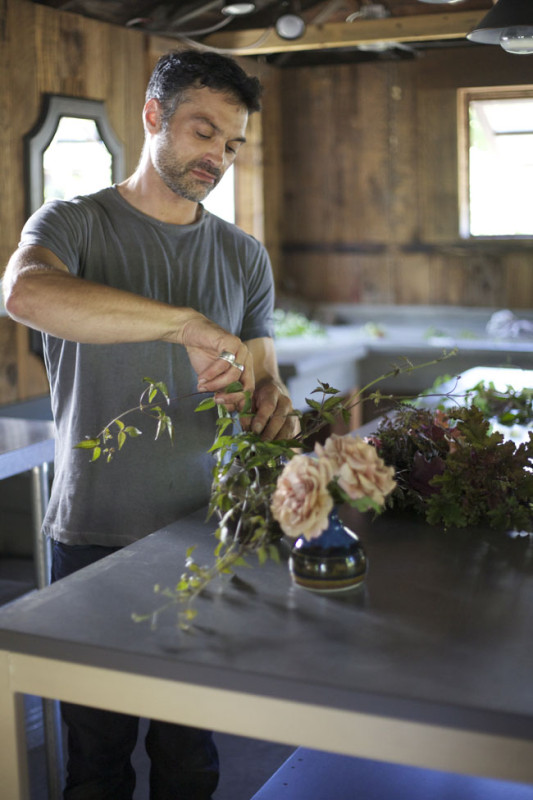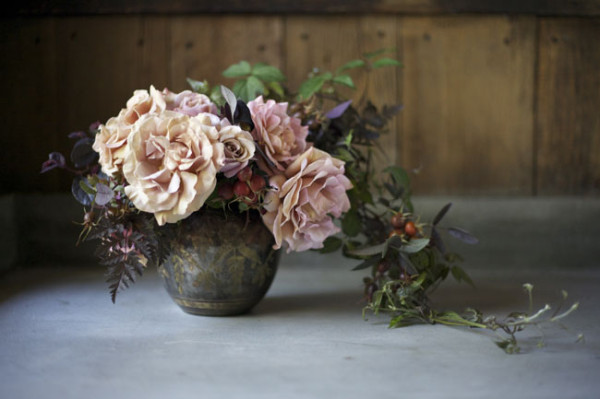 Max's designs can be viewed on display at the famed Alice Water's Restaurant, Chez Panisse, in the heart of Berkeley. His impressive floral displays are changed up twice weekly, and always embody the flowers available at that particular seasonal moment – which keeps perfectly in tune with Alice's principal of her restaurant, live locally and in season.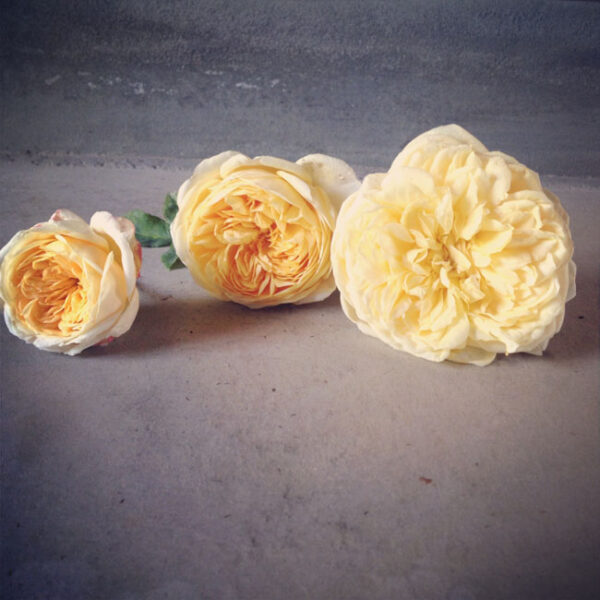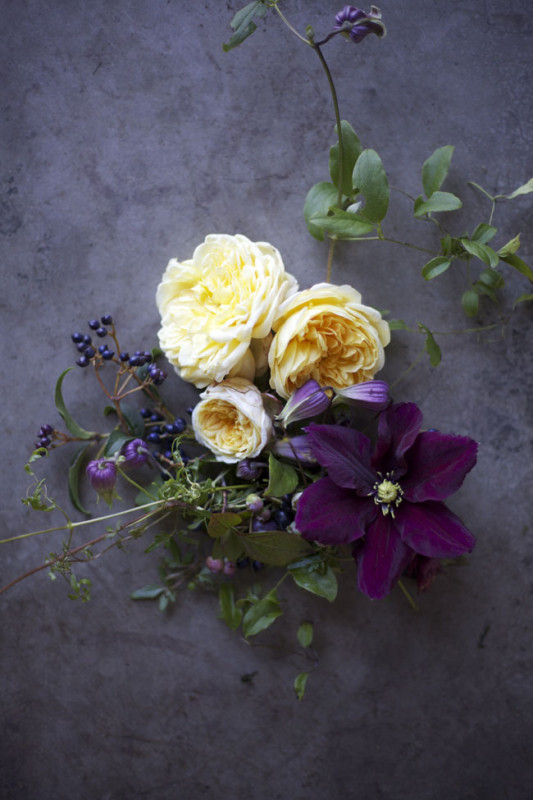 Thank you, Max, for sharing your flower world with me, it was truly an honor to spend the day with you!
For more floral inspiration from Max be sure to check out his website & Facebook page.
All photographs in this post are by Alicia Schwede.
Related posts: