This week on Flirty Fleurs we bring to you the stories from 5 different floral designers who changed the way they are doing business to better fit their lifestyles.
Today Andrea shares her story with us:
There were so many factors that contributed to my decision to unplug my floral cooler it has proven difficult to translate my thoughts cohesively into one post. One thing that I do want to make clear is that I greatly admire the talented people that transform flowers into art. Floral Designers are a tough breed. They sacrifice their bodies, weekends, sanity, and time with family, and assuredly profits and savings to sublimate weddings and events into lifelong memories. This is not an easy course.
First, the simplest way to explain why I retired is that the sacrifices far outweighed gains. Last Fall I looked in the mirror and I did not recognize the exhausted figure looking back. Truth to be told, I really did not like the person I had become. I was working 14-16 hour days and realized I had stopped being present for myself or my family. Most my weekends were spent in the mountains, setting up weddings, and hours away from my family. These were the thoughts terrified me: Had I let my passion destroy me? What had I really accomplished in the last 6 years? Was all the fatigue and stress worth it? After 6 years I still was not making enough to support my family. I was working more hours and was earning significantly less than I was when I worked corporate job. Sure I was able to pick up my kids from school – most of the time – and could create my own schedule, but I always found myself working. I spent all my time writing proposals, answering e-mails, accounting, research, marketing, and managing inventory. Ultimately, business was not working for me, it was working against me and I was paying the price. I was at a crossroad and either I had to completely overhaul business to be more profitable or needed to walk away. My struggle was finding the road to sustainable, consistent margins. I failed.
Second, I was burned-out and fatigued and I did not want that stress to carry over to my work or to my clients. My focus with AK Haydon Designs was the bridal market. I absolutely adored working with brides, grooms, and their family and took the responsibility of a vendor very seriously. Every client spends a significant amount of money, energy, time and emotion on their wedding and if I couldn't completely give each client everything I had to give as far as creativity, dedicated service and integrity than I didn't deserve their business. If I could not fully commit myself to each client than I needed to take a step back and reconsider what I was doing. My mind wrestled with the thought of letting go the one thing I knew I was really good at.
The idea of quitting the business hit early summer 2010 as my in-box started to fill with 2011 inquires. I looked at my calendar and started to embrace the fact that spring and summer 2011 was potentially free. In my mind I was trying to plan summer with my family and started to imagine weekends of camping, hiking, neighborhood BBQ's, soccer games, and swimming. As prospective clients started to ask about my availability I began referring them to other florists while dreaming of summer. I was also so immersed with 2010 weddings that I really could not bring myself to meet with 2011 brides. I honestly knew that I could not present and give what I really needed to give and I was not sure that I wanted to give up another summer for weddings. At that time I had no idea how much I would need that time with family.
Early March, my Dad was diagnosed with stage 4 cancer. I immediately flew to Idaho (where I grew up) to be with him and started to plan for my children and I to spend the summer there to help him. I was so grateful that I did not have clients during this time as I pretty much went into a sort of hiding. My Dad passed away early in May. We did not get that last summer to spend with him. My life collapsed, I could not breath. I did however embrace my husband and kids more than I ever knew possible. Love grew exponentially. I decided that I would still take my kids to Idaho and was determined to make it a wonderful summer filled with beautiful memories. We cleaned up and cleared out my Father's house and dreams and thoughtfully maintained his beautiful acre of land to prepare it to sell. It almost always felt impossible but I was able to really show my kids the place I grew up. It was a summer of great loss and a summer of greatest love. I had found myself again and I had learned to be the best person I could for myself and for my family. Perhaps it was intuition, or fate, but I found myself very grateful that I quit my business when I did as it opened up my life in a completely different way I ever knew possible.

I do want to recognize that there are many vendors in the bridal and floral industry that have families with similar dynamics to mine and are able to grow their businesses while beautifully balancing a happy and healthy home life. There are also many who have dealt with great loss and seamlessly kept their businesses running. For me, I felt that I really needed to unplug to be with my family. This fall was the first time I attended all my kid's soccer practices and all their games, I volunteer in their classrooms and at a local woman's shelter and ran two 5K races with my daughter. I feel like I am exactly where I need to be, for now. I do want to add that in no way want to discourage or disparage anyone out there who wants to make it in floral design or within the wedding industry. It is as rewarding as it is challenging. I made a ridiculous amount of mistakes with which I learned invaluable lessons. And for that I am very grateful.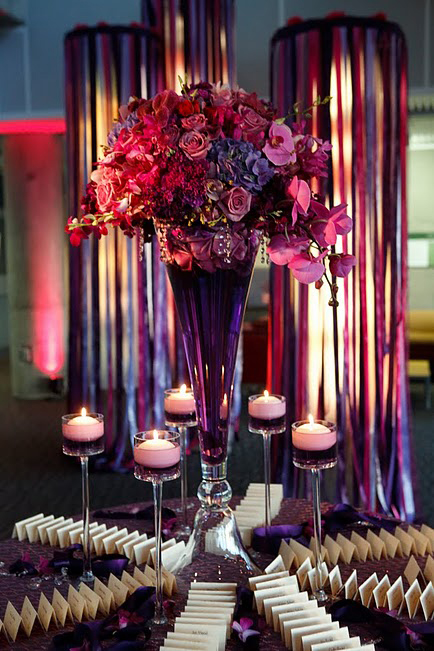 Related posts: