If your in London for the Chelsea Flower Show be sure to wander over to Neill Strain's flower shop to view the display of orchids they have planned!
"For the love of Orchids" will be a unique opportunity to see more than 30 varieties of Vanda and Phalaenopsis orchids including some rare Vanda plants up to 22 years old.
Read more about it here.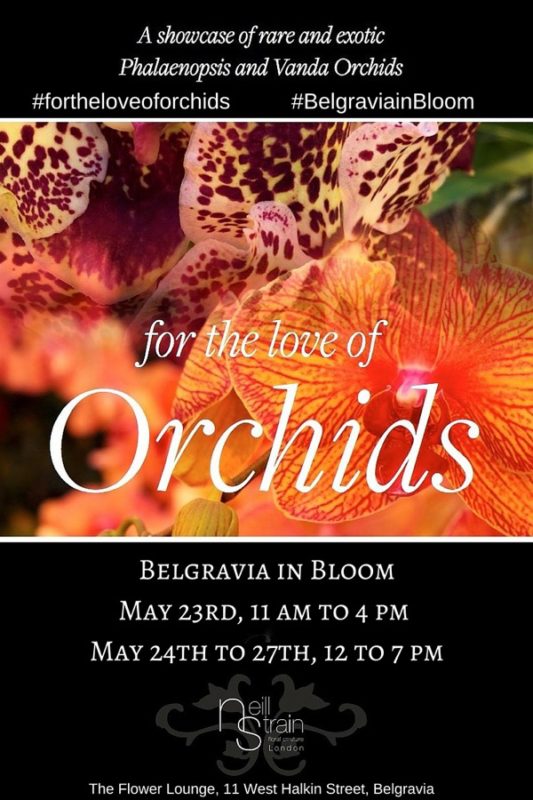 Related posts: