Today we have a guest post written by Shea Kucenski of DVFlora. She's been keeping a close watch on The Lonely Bouquet and has a lovely follow up story for us!
Keeping Up with The Lonely Bouquet!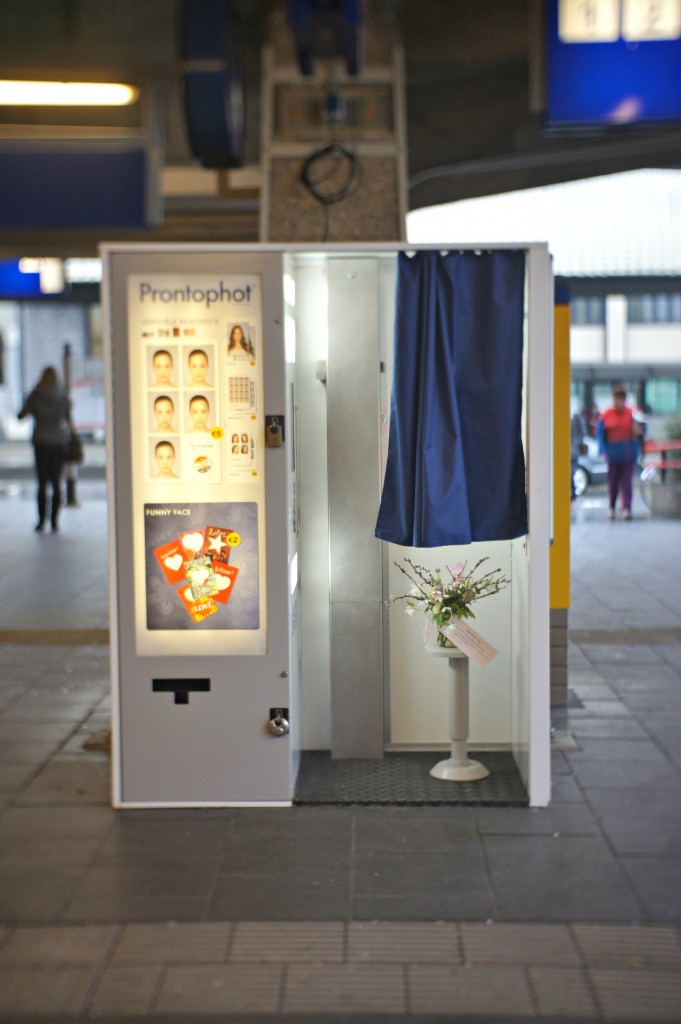 It has been just over 2 weeks since the 1st Annual (inter)National Lonely Bouquet Day, and the activity is still blossoming! DVFlora is excited to see Lonely Bouquet activity continue to grow here in the U.S, and we hope all you flower-lovers out there will keep the trend going! June 30th was a huge success, and our pal Emily at Fleuropean has already scheduled next year's event for June 29th, 2014! In just one month, The Lonely Bouquet's Facebook page has increased to 5,000 fans and has reached almost 100 cities in the U.S alone! It's always nice to make someone else's day with a simple act of kindness, so why not take that act of kindness, and wrap it up in flowers? We encourage anyone and everyone to take part in the heartwarming movement, and continue to pay it forward! If you have any questions or would like more information on The Lonely Bouquet, please e-mail me or check out our Facebook page! As always, share your adventures by tagging #thelonelybouquet or #dvflora on your favorite social website!
Take a look a few amazing photos and stories from friends of DVFlora: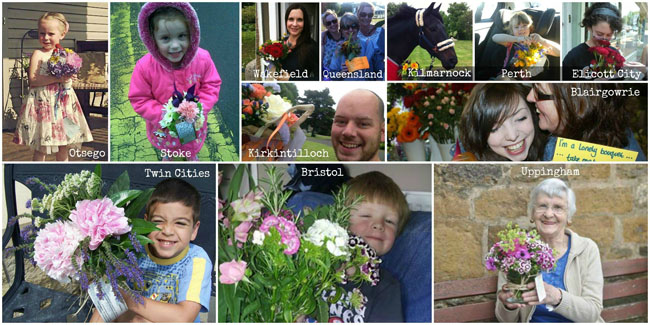 This set is full of smiling faces from the 1st Annual (inter)National Lonely Bouquet Day, which took place June 30th. Don't forget to sign up for next year's Day and start preparing yourself by practicing leaving Lonely Bouquets now and then
Buckle your seatbelts, 'cause this one is going to be a long haul. Hop on board the non-stop flight straight from New Jersey to Oveido, Spain! Marina put together two beautiful bouquets that were found by two equally beautiful young ladies! The two nature lovers, Viktoria and Mara, were walking their dogs when they spotted the lonely flowers.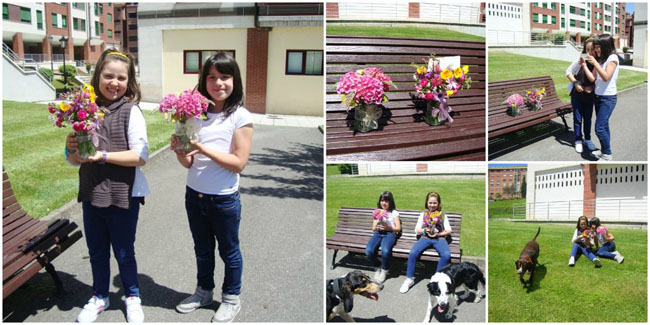 Now we'll hop, skip, and jump a bit all over the place… from Daley's Florist & Country Expressions in Connecticut to Sisters In Bloom Kukka- & Juhlapalvelu in Finland… from Kingsthorpe with Helen from Tim Hill Photography and Brighton with the fabulous ladies of Florian.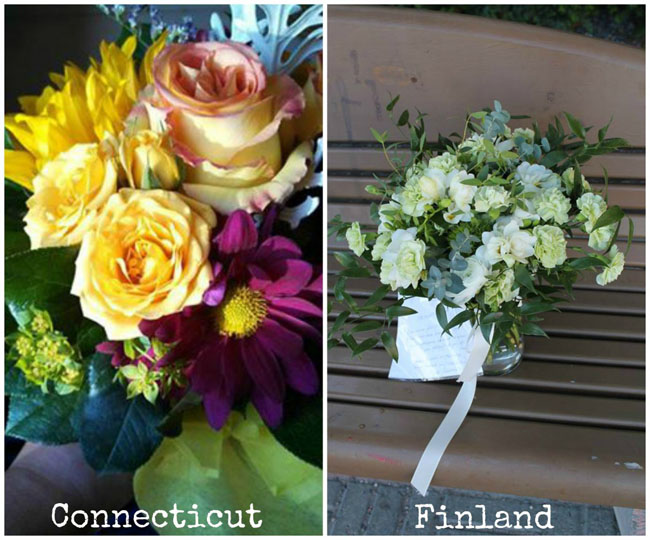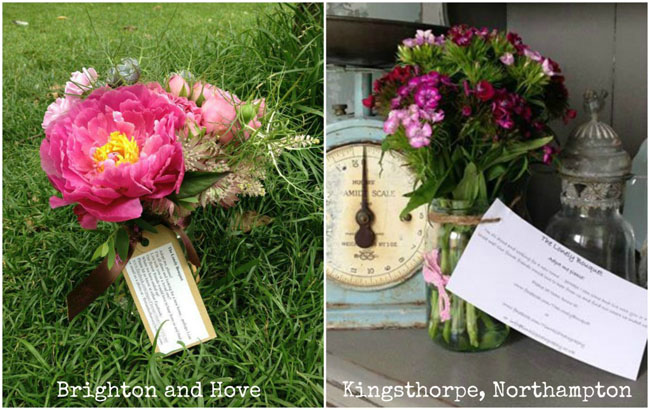 The list of cities goes on, and on, and on! If you have been kind enough to leave a bouquet, but have not heard back from its new owner, don't get discouraged. Not all recipients are tech-savvy enough to post their findings, but it does not mean they did not appreciate your kindness!
"Dear Karen, I didn't have a chance to take a picture but I wanted to let you know that my grandmother loved the bouquet that I brought her over the weekend! She used to have a garden but is now in assisted living and can no longer enjoy her flowers! You brought a smile to her face and a tear to her eyes! Thank you so much for being such a giving person!" Sincerely, Tom
I'll leave you with my personal favorite Lonely Bouquet adventure thus far. Just goes to show you that even the tiniest of hearts can do huge things: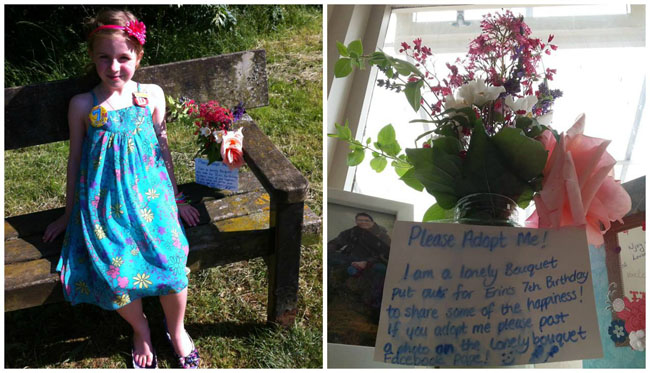 "For Erin's 7th birthday, her big birthday wish was to make a Lonely Bouquet for a stranger to find in Lower Earley… and that she did! Along came Jason, literally a stranger in a new neighborhood, who had felt a bit displaced in his new community. His heart warmed by the kind gesture, Erin's flowers immediately cheered him up!
So thank you, Erin, for so sweetly welcoming a new-comer to your neighborhood. And thank you, Jason, for letting Erin now that her birthday bouquet has found a loving home!"
Check out the "Adopted :)" album on Facebook to see some more adorable stories!
Follow DVFlora on Facebook, Twitter, and Instagram
Follow The Lonely Bouquet on Facebook, Twitter, and Instagram
Related posts: