Last January while at The Chapel Designer & Florabundance Inspirationdal Design Days Event I had the pleasure of meeting Joseph Massie, who had flown in from England. Now I've been a fan of Joe's for quite sometime, really ever since seeing that dress created from Red Rose Petals – you know the one I'm talking about, right? Well, I was quite excited to spend some time with Joe and watch him do his thing —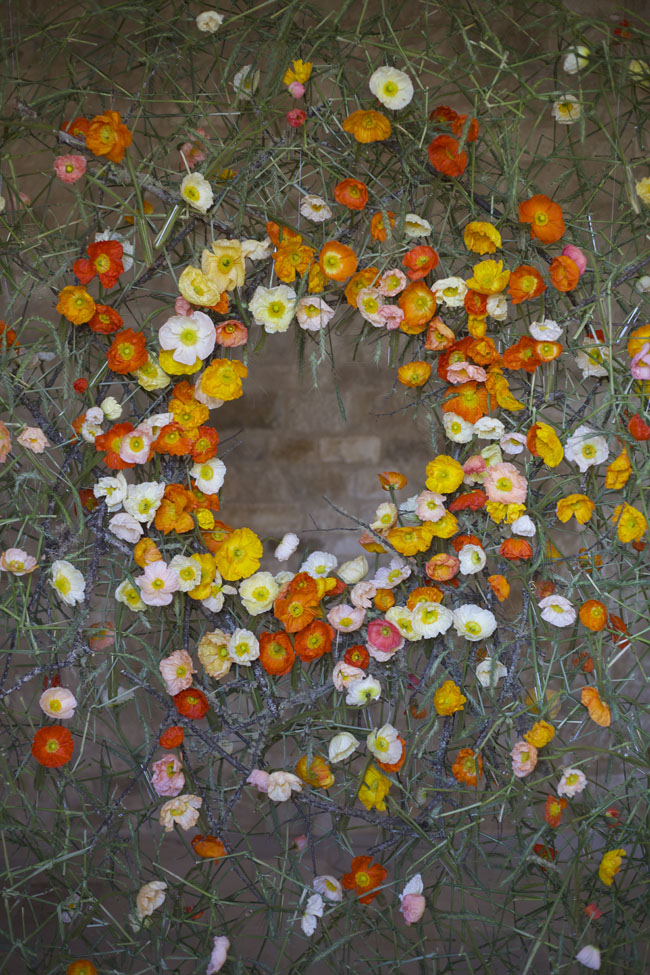 I asked Joe what inspired him to make this art piece –
"It all really started with Holly's invitation to come out to SB to be a part of the conference. Holly had seen some of my art pieces previously, and we thought it could add a nice twist to the event to have something a little different for the designers. We started brain storming ideas, thinking of themes, and naturally, we were led to thinking about the conference, and ultimately about connection ~ about how we were all coming together for this event, all participating, and how we're all always learning and developing as we go.
I suggested working with circles ~ symbolic for connection and continuation, and poppies were a natural fit as they can be so different in colour, energy and in what they say, but still they're all the same flower ~ which fitted really well with our ethos for the work. The poppies also fitted as we were in SB, and although the poppies we used weren't the actual official state flower, it was a nice touch to work with them ~ a nod to our environment as it were. The wheat weaving technique fitted beautifully with both the poppies and our connection theme ~ and it was also practical to teach based on budget and time restrictions. We needed something that we could build up relatively quickly (as we only had half a day with the participants) but something that everyone could contribute to equally.
If I had to sum it up in a sentence or two, 'United by Design' was a true collaboration from every participant who attended the conference. We supplied the original idea and the technical guidance, but frankly this work could not have been constructed by one person alone. It's a work literally made from connection, equality, growth and contribution, which I feel was reflective of the energy from the group. "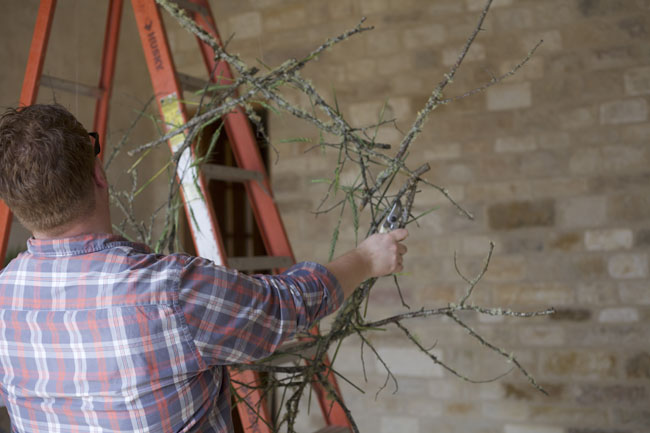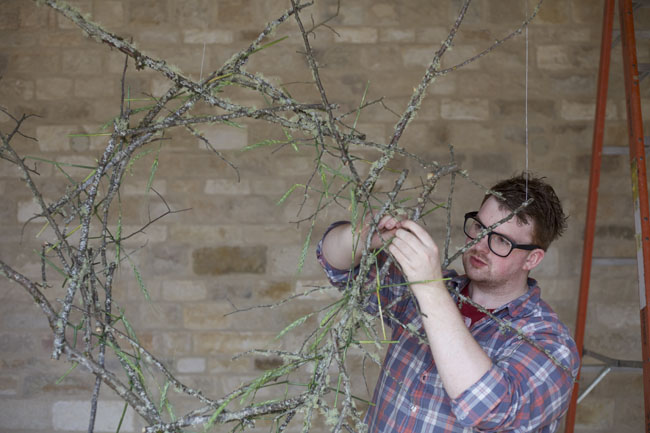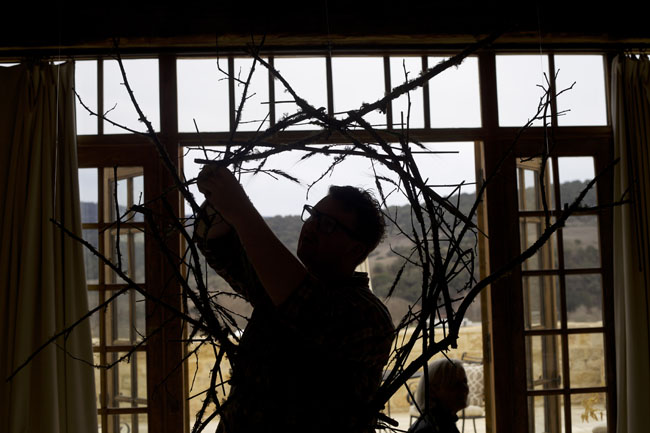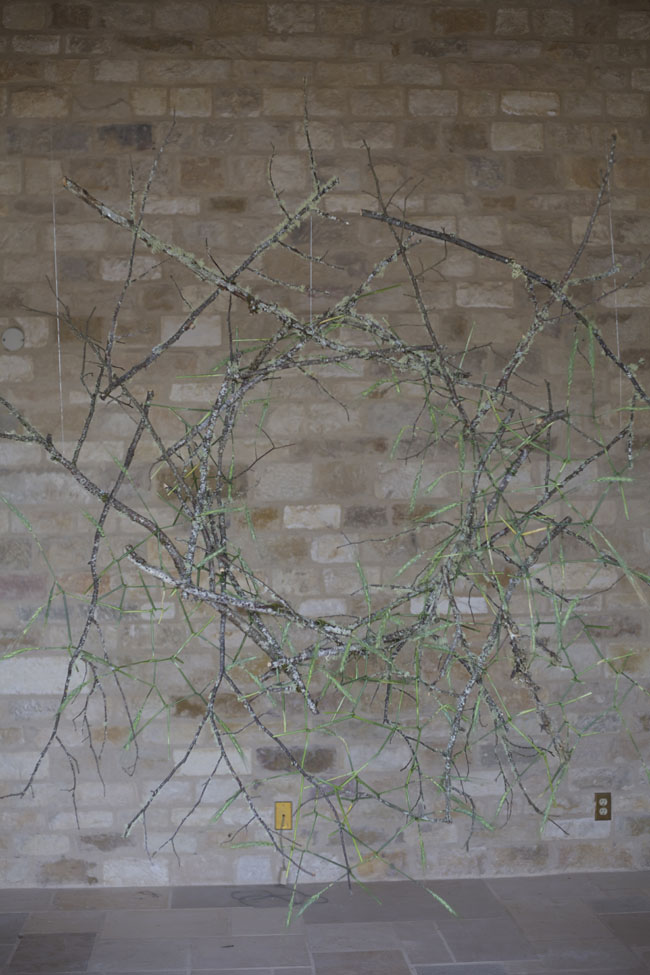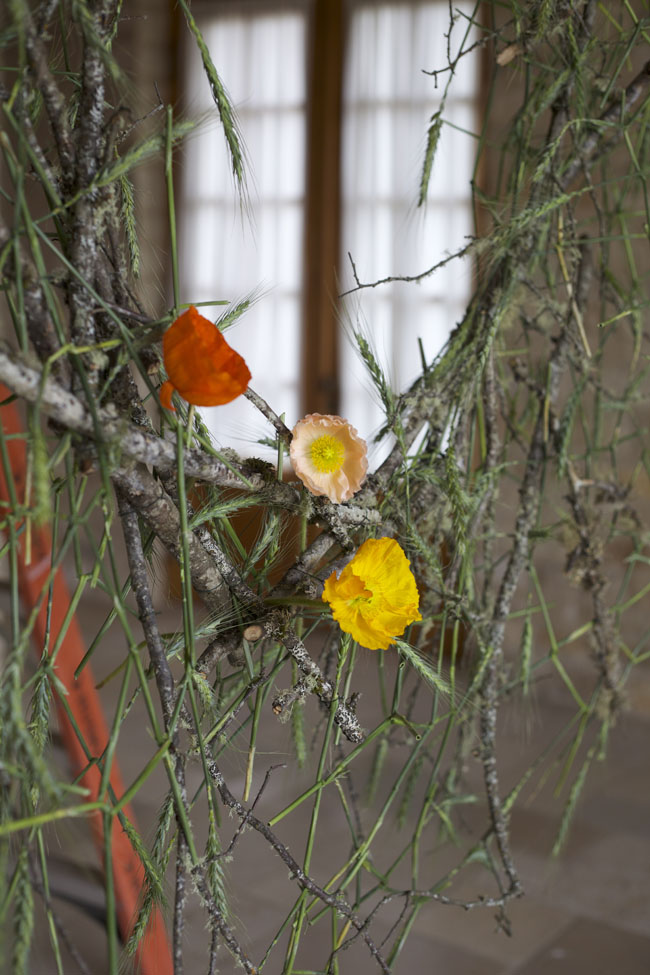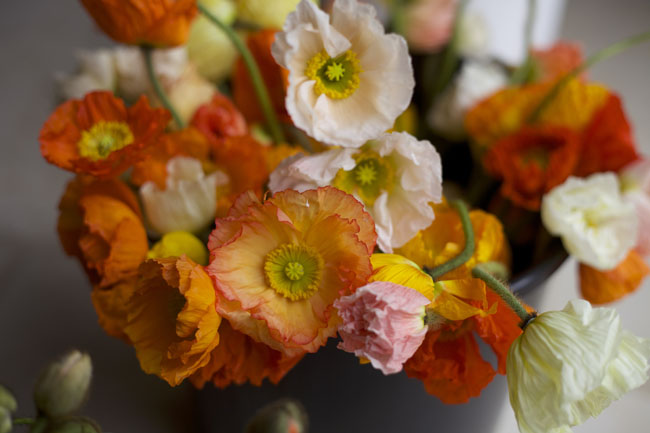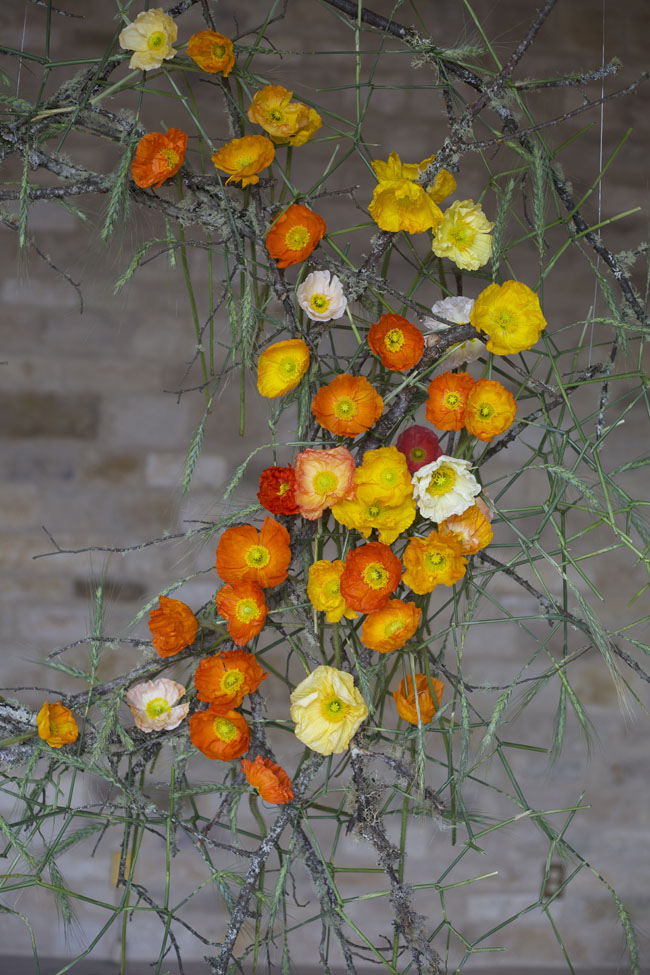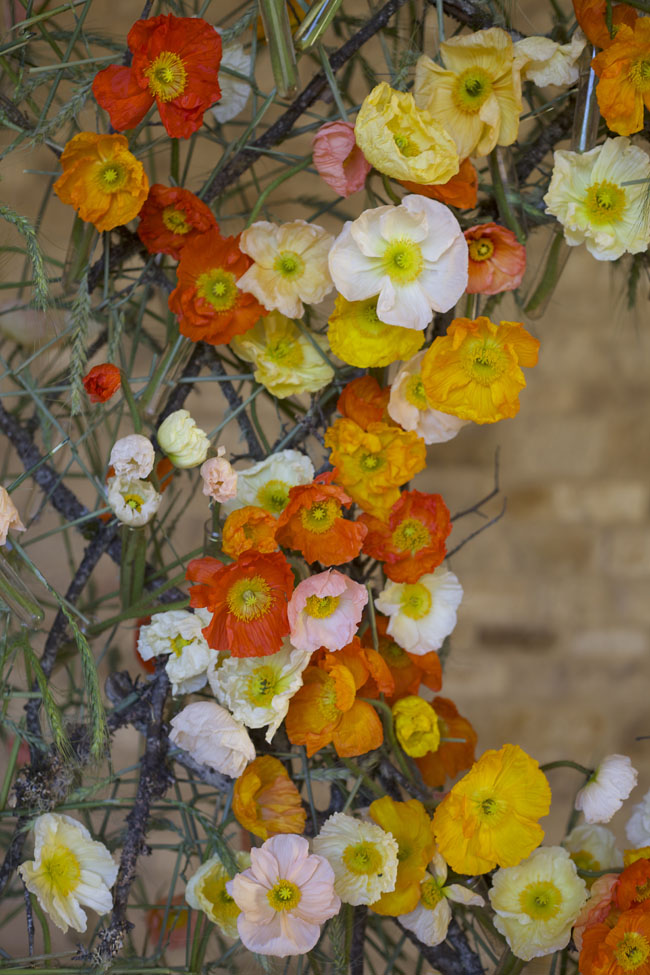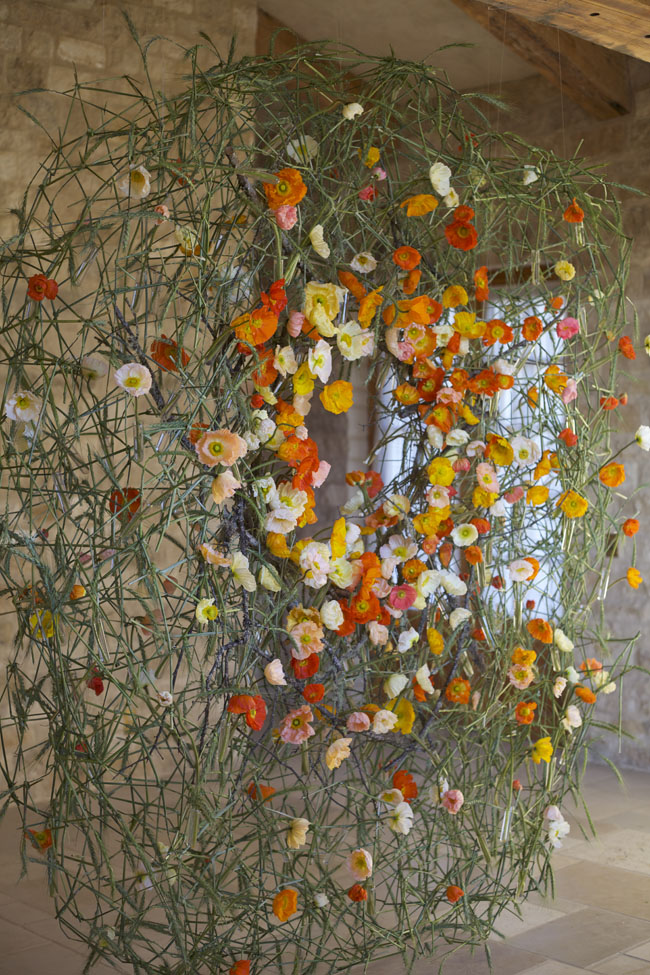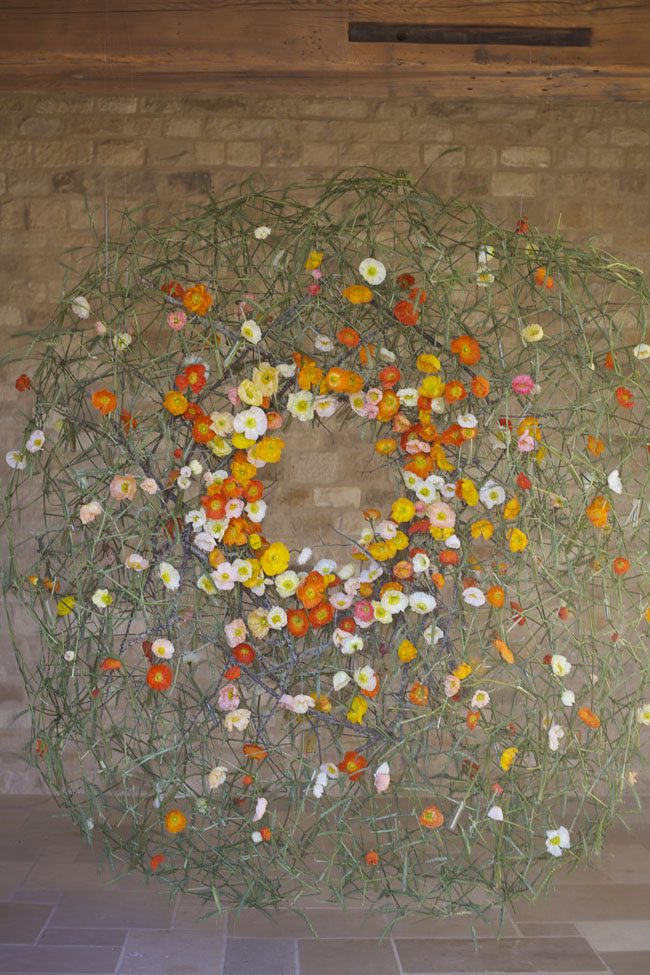 Contact Information –
Joseph Massie Creative
The Chapel Designers
Florabundance Wholesale
Related posts: