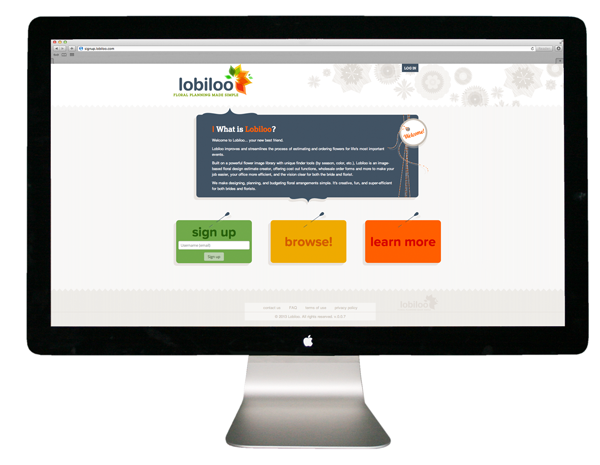 Have you heard of Lobiloo? I recently learned of this product from its creator, Emily Carter. Emily is a floral designer like the rest of us – she's been in the floral industry for the past 17 years. Four years ago Emily set out with a programmer friend of hers to create a software program for floral designers with the intention of creating a better way to provide Wedding Estimates for brides. After spending a good amount of time testing out the software product and speaking with Emily I would have to say she has succeeded.
What exactly is Lobiloo? It is a software program that creates beautiful, fast and accurate image-based price estimates for clients. It offers a library of over 2,500 floral images provided by Florabundance with unique finder tools (by season, color, etc.), as well as the capability for florists to upload their own gallery of images of flowers and rental items. The back-end of the software offers a more efficient way to price out each floral design and calculates the final cost. Plus, it calculates the number of stems needed of each flower and creates an order form for your wholesaler. The added option to send the order directly to Florabundance is included with the click of one button!
Also included in the software is the option for your clients to browse the floral images and save their favorites to their Pinterest board which they can share with you during consultations. The clients can only see the floral images in the browse section, your pricing is safely hidden away behind the password protected site.
Lobiloo is hosted online and Emily and her team offer ongoing support for the product should you run into any questions while creating estimates. I would suggest giving the program a try, she is offering a 30 day free trial and after that the price is $29.00 per month.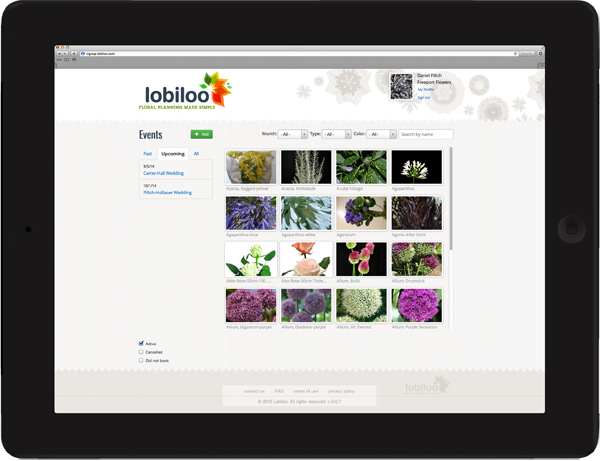 (this is a product review, it is not a paid advertisement)
Related posts: