Hi Flower Friends,
Well, here we are – 2014! I hope you all had a nice holiday break with your family and loved ones. I could tell from Facebook, Twitter and Instagram that many of you stayed very busy with weddings and holiday orders – loved all the images of beautiful designs that I saw posted.
We had a nice break and took some time to explore more parts of Washington State. It snowed one day and my Mom, who was visiting from California, just loved it!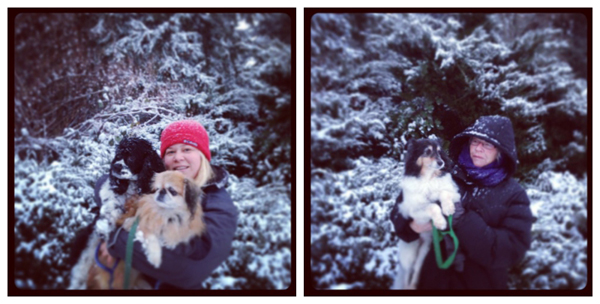 I do feel refreshed and ready to tackle 2014; I've been blogging away and have some GREAT posts in the queue — if you want to hear about pricing of flowers you are about to be thrilled, I have a bunch of posts about Aisle Decor ready to roll out. Plus, the responses from the last Content Call will be shared this month, I think my favorite one is everyone's take on dealing with Online Reviews.
Now before we start in with the New Year, I would like to take some time and reflect on the passings of two industry greats in the past few weeks.
Our beloved Cathy Walsh of Sprout Flowers in Worcester, MA succumbed to cancer on December 26th.
There are not enough words to describe how I feel about Cathy. She and I met on Twitter, and were fortunate enough to meet in person two times. (my brother lives just 30 minutes away from her shop). The times I spent with her and talked with her were filled with inspiring thoughts and a deep passion for flowers and this industry. I will cherish those memories forever and only wish we had more time together. I am going to miss her so much.
Worcester Magazine wrote a lovely piece about her – read here

Guenther Vogt, partner to BJ Dyer and owner of Bouquets in Denver, Colorado passed away on December 23rd.
I was deeply saddened to hear of his sudden passing. I had the pleasure of meeting Guenther when I moved to Denver in 2003, a kind and friendly man. What I remember of Guenther is that whenever he'd see me at an event he'd come over and say Hi. Heck, when I attended an AIFD symposium many moons ago I remember him coming right over to chat – I felt so cool that he'd say Hi to me, everyone knew him and I was just a shy youngster back then. Guenther, Thank You!
Joanne Davidson wrote up a nice piece about Guenther in the Denver Post – read here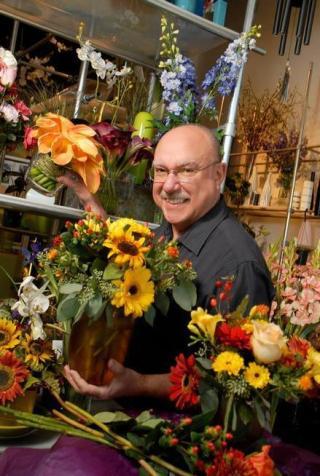 Oh my gosh, as I write this the Luke Bryan song just came on and it is about the good ones passing on way too early…. I have goosebumps
Related posts: