Hello dear flower friends! I hope you all had a lovely two weeks! At the moment I'm somewhere on I-80 between Omaha, Nebraska and Denver, Colorado. 😉
So, I developed a slight new addiction over the holidays, it's called Pinterest. Now I do have to say I have one problem with this site and that's the lack of mentioning who designed all the beautiful floral designs I came across.
For example, this gorgeous arrangement and I have no idea who designed it:

It's a neat site, just wondering if they have something in the works to better mark where images come from?? I found quite a few photos of my work floating around, luckily w/ links back to my blog or website. Unfortunately, I found tons of work from other designers not marked with their names. Being the flower nerd that I am I recognize a lot of styles and did give them credit on my boards. I have a feeling I'm not the only one frustrated with this issue??
In case you want to follow my boards, click here.
A few other things of interest; I'm so looking forward to going to Barcelona, Spain in a few weeks. If you have any suggestions of shops I should visit please let me know!
I'm also very excited to meet up with all the Chapel Designers this March in New York City. One of the highlights for me is that we are taking a class with Ariella Chezar! Plus, quite excited to take this class through FlowerSchool NY.
Over the holidays I signed up for another class taking place at Garden Valley Ranch in Petaluma, California.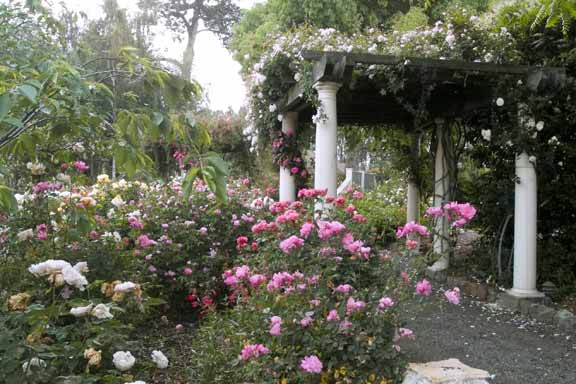 The class is being given by Brooklyn, NY based Little Flower School (IE- Saipua and Nicolette Camille). I've wanted to visit Garden Valley Ranch for quite awhile and luckily for me it isn't far from my parents home. It'll be good to go home for a quick visit in May before wedding season hits in Colorado.
2011 was a good year for me, great weddings with Bella Fiori, released Bella Bouquets Book, had fun blogging on Flirty Fleurs. Traveled to Holland/France & Costa Rica. After two rough years, 2009 & 2010 I quite appreciated the calmness of 2011.
I'm looking forward to 2012, quite a few things in the works and I'm curious to see how it all shakes out.
How about all of you? Excited for 2012? Big dreams and goals ahead?
Speaking of which, what would you like to see more of on Flirty Fleurs? What are your favorite posts? Fabulous Florist interviews, contests, new flowers and products mentions, eye-candy posts, pricing and the business of flowers? We'd love to hear your input!
Happy New Year Flower Friends!
Related posts: