What happens when Craspedia (billy balls) isn't available? Or perhaps your client likes the idea of a fun texture like craspedia, but the yellow is a bit too bright. Maybe you are concerned about the amount of pollen on the craspedia and allergies?
Laurie of Fleurie Flowers has a solution! She does a bit of work on the gaillardia flower & Voila, a faux Craspedia!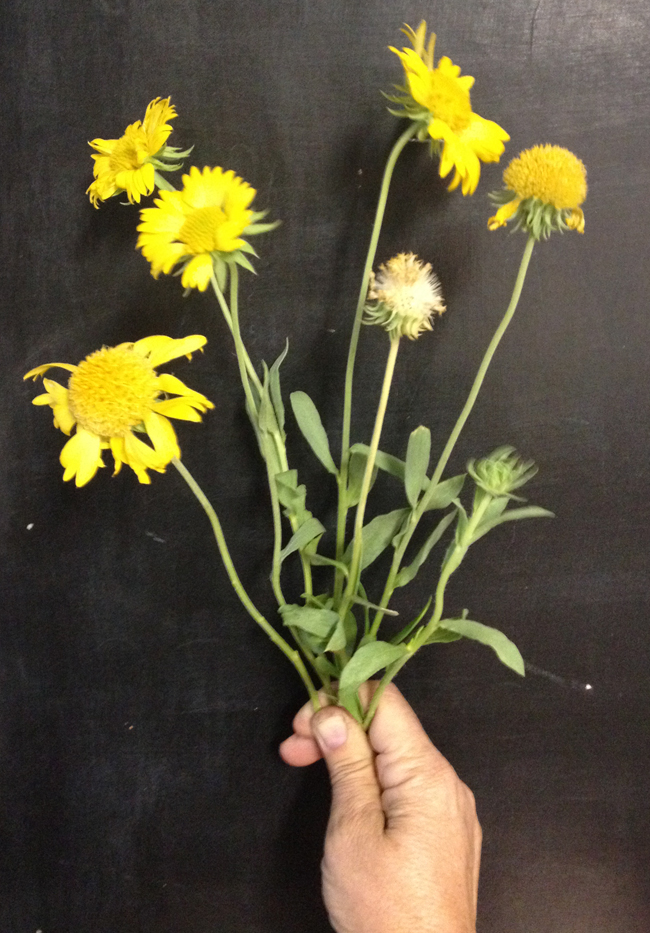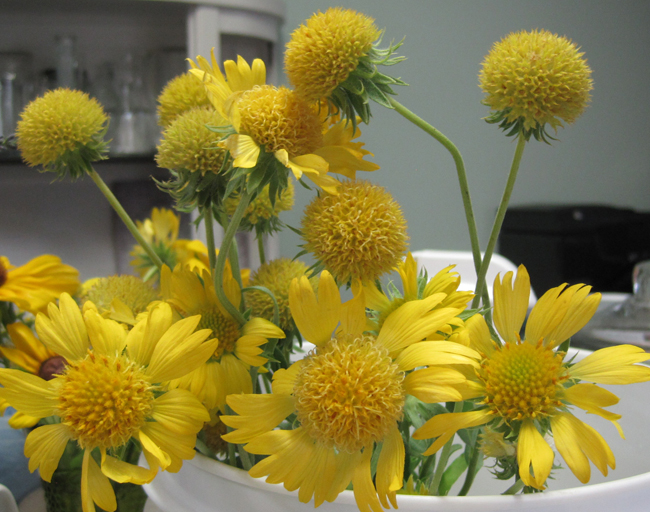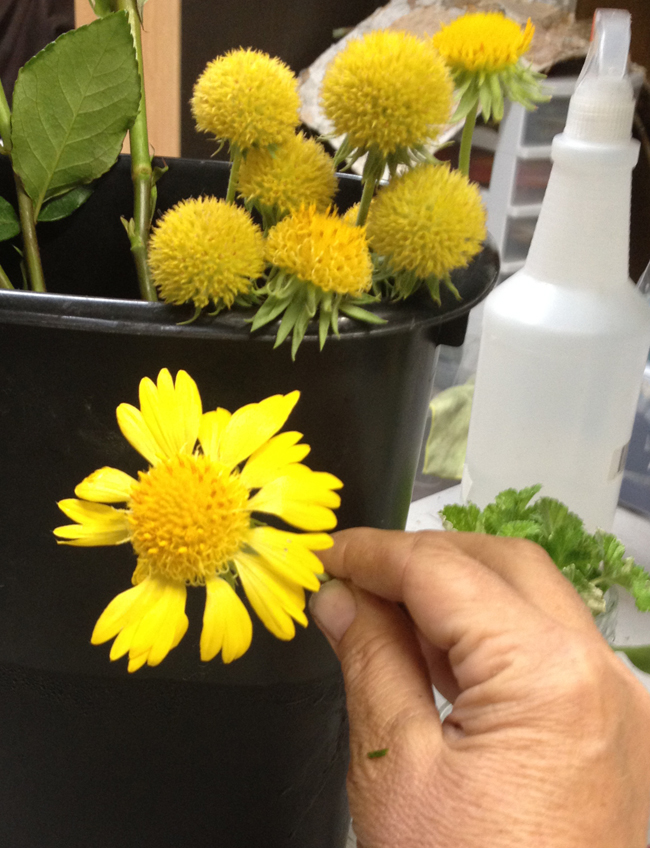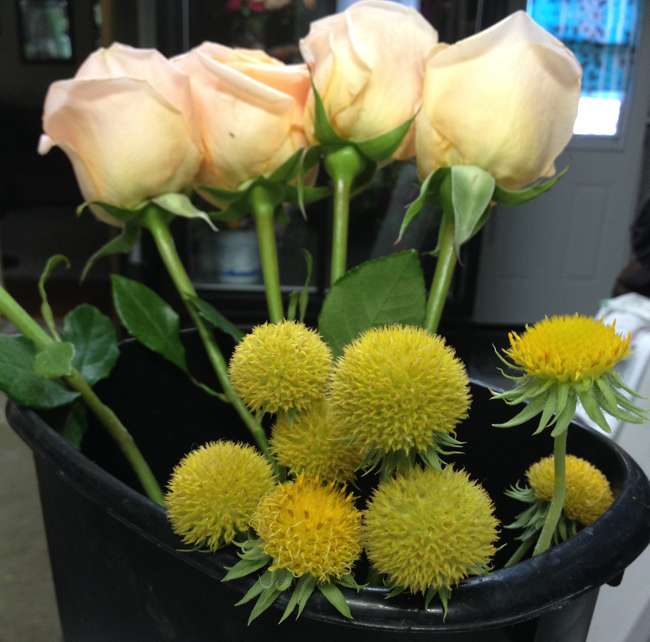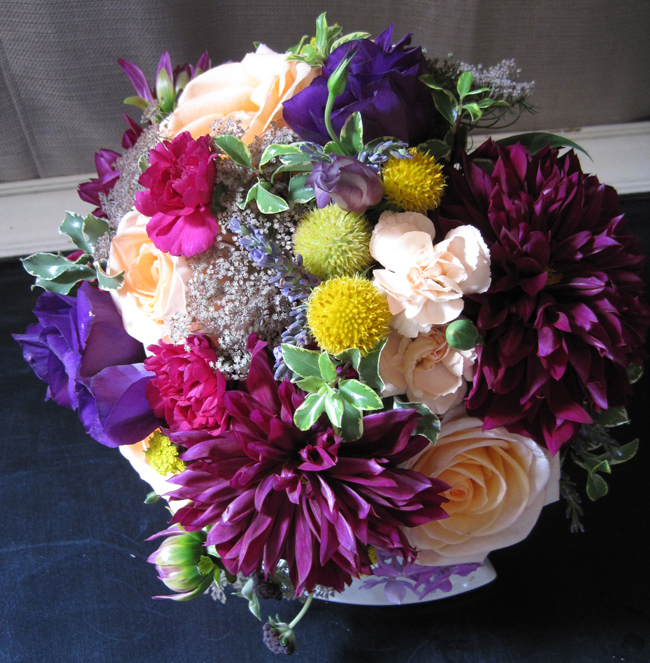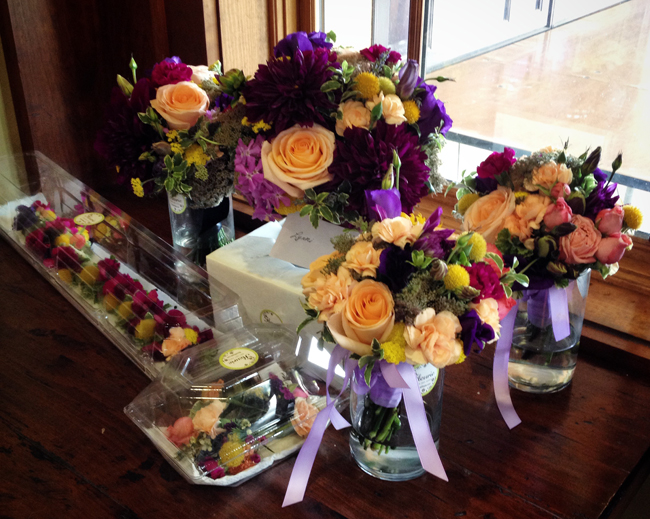 Pretty clever, right? I like how it ads a softer touch than the craspedia would have to the bouquets.
Thank you, Laurie!
Fleurie Flowers
Reedley, California
Related posts: