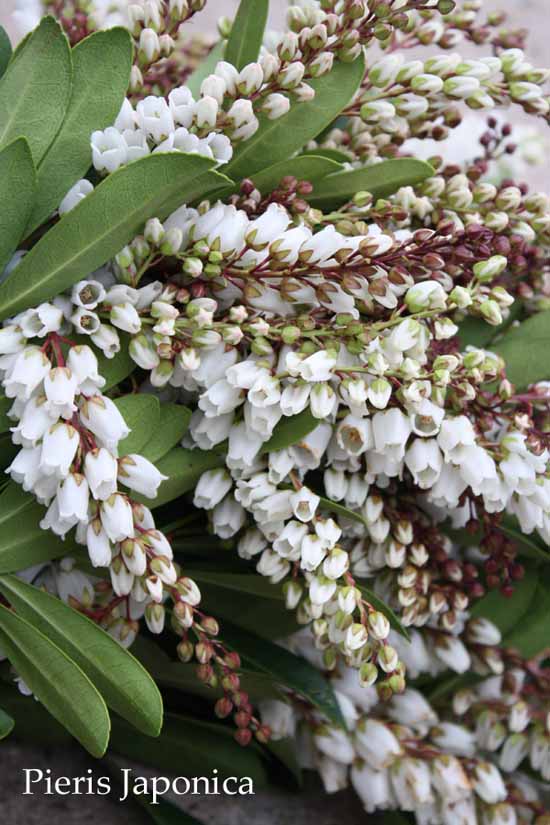 Whenever I see Pieris Japonica (aka Andromeda) I think of my friend, Alex of Exquisite Events in Chicago. Alex LOVES Pieris Japonica! It's easy to see why, Pieris just adds such an interesting texture, flow and color to flower arrangements.
I spoke with Debbie at Florabundance about availability and she said it is typically available March & April for a few weeks and again in the fall – August, September, October and November. It's availability definitely fluctuates with the weather.
Here are a selection of lovely designs featuring Pieris Japonica..
Related posts: