Daffodils
Available:
Typically December thru April, sometimes they last until May.
Colors:
Yellow, White, Peach, White with Orange centers; Doubles and Single petals.
Daffodils are ethylene-sensitive
Daffodils

release sap that can shorten the life of other flowers

Clip the stems to the length you'd like to design with, set the  flowers in a vase and leave them alone for at least 6 hours
After 6 hours the stem should no longer secrete the sap and the flowers can be placed in your arrangement
Do not re-cut the stems when placing in arrangement or the sap will start oozing again!
Daffodils prefer to be placed in shallow water
The sap can cause Dermatitis for some people. Washing hands with soap after working with Daffodils is highly recommended.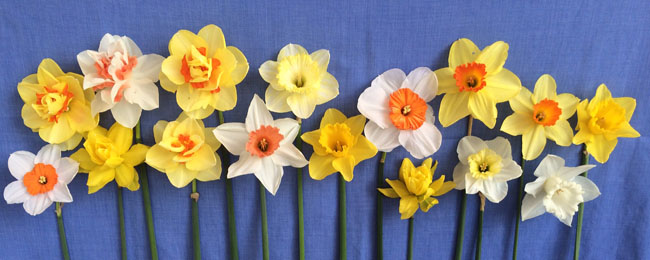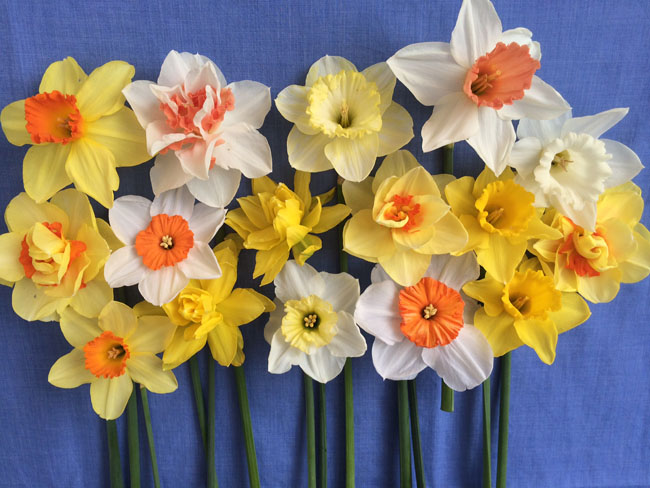 Related posts: