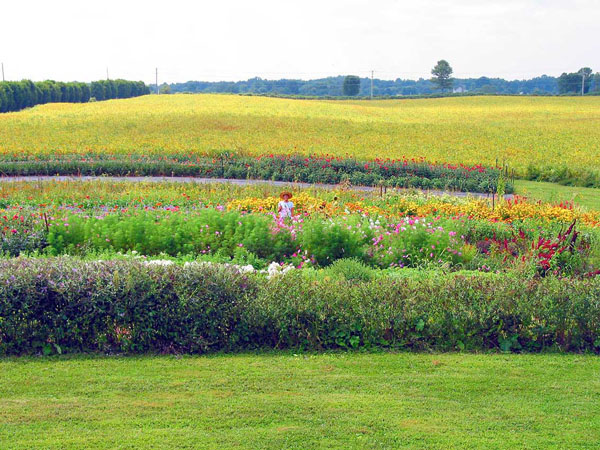 Flirty Fleurs Farm Interview with LynnVale Studios at LynnVale Farm
When did you start your business and where are you located?
My husband Lou and I started growing in 2002 on his 8th generation family-owned farm
in Gainesville, VA.
Why did you begin flower farming?
Many people ask us this and I'd like to say we had it all planned out to the last detail
with a shining business plan to point toward. Initially, we had little access to large
farming equipment, little commercial growing knowledge, two Bachelors of Architecture
degrees from Virginia Tech and a strong desire to reconnect with family, offer our
children space and opportunity and the desire to create a beautiful place – a creative
destination. Lou had built a successful career at Walt Disney Imagineering around
designing and executing what hadn't been done before, what most people couldn't
get their heads or hands around. My strength? I'm very good at taking wild leaps,
just not so skilled at packing the correct parachute or gauging how fast the ground is
racing toward me. I trusted Lou, we trusted our vision and our own abilities to tackle
any obstacles that might challenge us and we jumped. Lou returned to painting
and I started my first seeds. My experience with celosia describes my romance with
flower growing perfectly. Once they sprouted I was thrilled, once planted I struggled
to maintain them, weed them, feed them, fret over them. Once they began blooming
I was mystified – I'd never seen a picture of celosia. Finally, I took them to market
and received glowing customer appreciation. I/we were hooked. With enough similar
experiences with each other flower crop we tried (save buddleia) we decided we loved
flowers and flower growing enough to get serious and so I ran (not walked) to the
ASCFG.

What flowers and foliages do you grow? Are there particular flowers/foliages you
specialize in?
We are fortunate in Virginia to have a very long growing season so with season
extension (hoop-houses and tunnels) we can have flowers from March through
November. We grow over 100 varieties of flowers foliages and herbs, from Anemones
to Zinnias. We don't necessarily specialize in any one crop but we do grow roughly
an acre of zinnias and dahlias as they are much in demand from both our retail and
designer clients. Anything with fragrance, be it flower or herb is on our list as well as
anything weird and funky that might appeal to the discerning designer.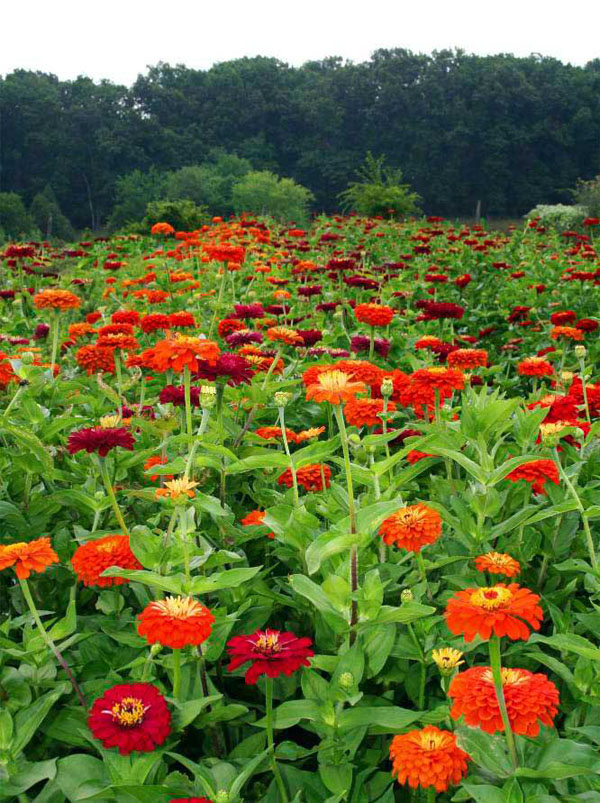 What are your current pest management/growing practices?
Technically we are "conventional" farmers. We share a field with a farmer that leases
the property who practices "no-till farming." On our farm we choose organic methods
first and utilize chemical/inorganic means in cases of imminent crop failure. We are
a small operation, there is little time nor desire to spray regularly. We plant disease
resistant varieties wherever possible, focus our energies on promoting beneficials,
raising the healthiest plants and feeding our soil using sustainable methods. In some
cases this means giving up growing certain cuts which prove to be consistent pest
magnets, such as Campanula Champion, flower thrips love this one too much in our
area.
Where do you sell your flowers? Do you ship your flowers?
This year we'll sell at two area farmer's markets – Saturdays at Burke, VA and Sundays
in DC at the Palisades Famers market. We deliver to our wholesale clients on a weekly
basis. Last year we toyed with the idea of shipping flowers as we are only twenty
minutes from Dulles Airport, something we're considering again for this year.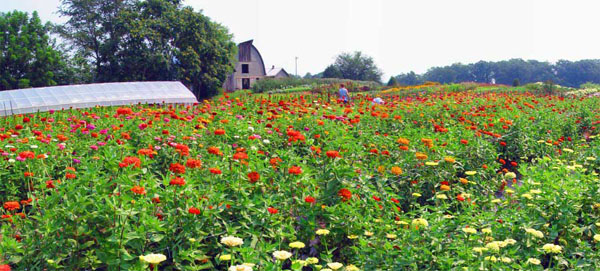 What are your plans for 2013? How do you find out what your wholesalers and/or
designers want for the next season?
For 2013, we've elected to drop our weekday markets altogether in favor of serving the
needs of more area designers. We gather trend information from a variety of sources
but most of all from the designers themselves. We ask lots of questions throughout the
season and create our master list at this time of year, often choosing certain varieties
with specific designers in mind. We also follow numerous wedding blogs and individual
designers who's work we admire for future trends so that we can not only grow for our
customers but also for our own work. Growing with designers in mind has opened
the door to a wealth of new varieties. Flowers with shorter stems, delicate vines,
temperamental foliages that we might find difficult to handle or market to our retail
customers are finding new homes in gorgeous bridal bouquets, wrapped around ornate
candelabras or draped along the most inventive tables-capes.
Your contact information:
www.lynnvale.com
phone: 571-238-4230
twitter: https://twitter.com/LynnValeStudios
pinterest: http://pinterest.com/lynnvalestudios/
facebook: https://www.facebook.com/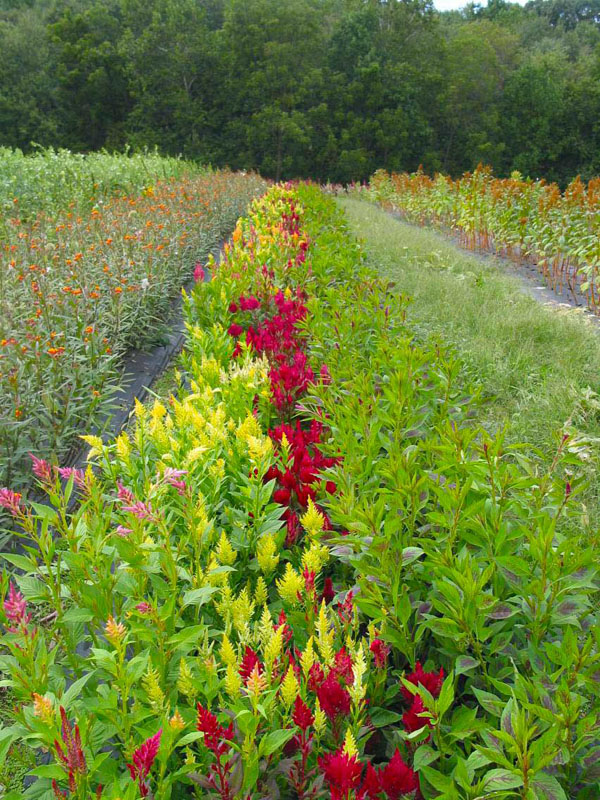 Related posts: