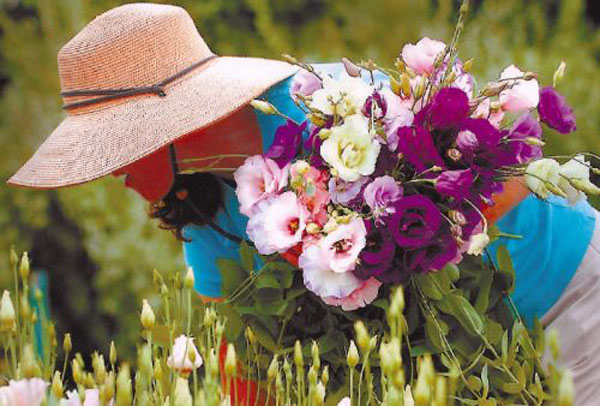 When did you start your business and where are you located?
I started the farm officially in 2000. Lilies and Lavender is located in the middle of the
suburbs of Doylestown, PA. 40 years ago there were many farms in this area, now
there are only a handful. I have 4 acres in a residential neighborhood just outside of
Doylestown Borough.
I moved to this location after planting flowers on every square inch of lawn I had on my
small property in Doylestown Borough.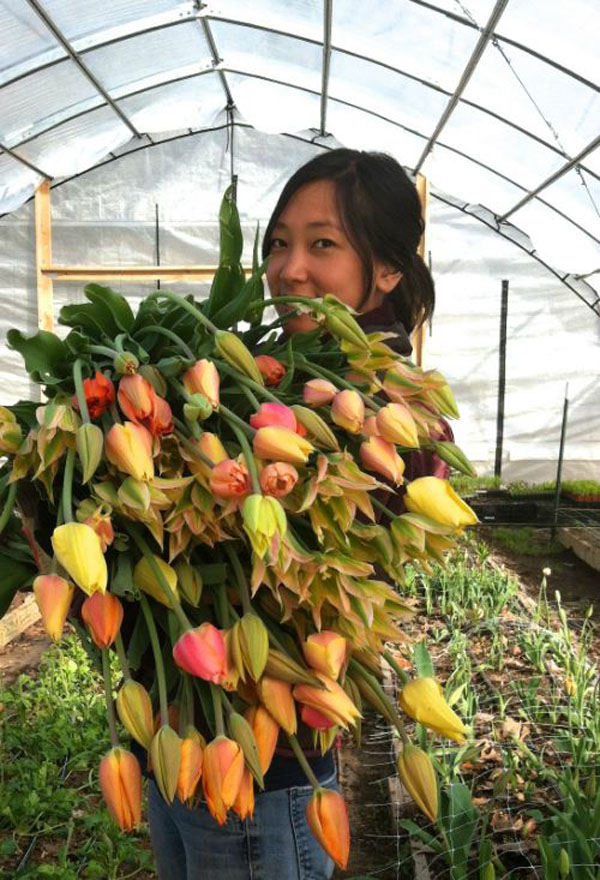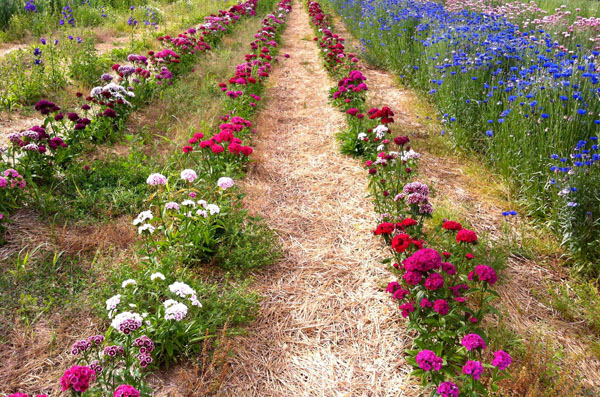 Why did you begin flower farming?
I started growing herbs and a few flowers for my catering business. I liked the herbs but
fell in love with flowers! After stumbling through my first two seasons I found the
Association of Specialty Cut Flower Growers. Fellow ASCFG members have helped me
immensely over the years.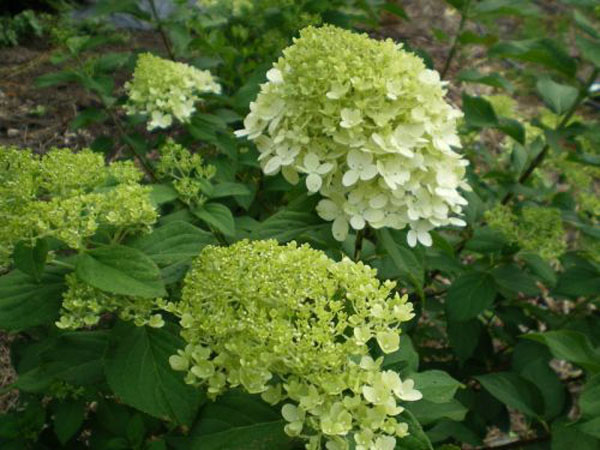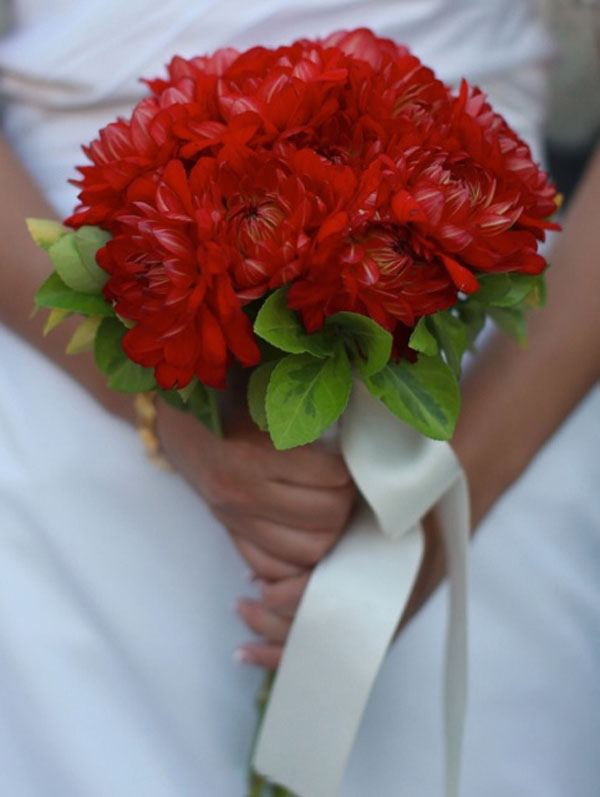 What flowers and foliages do you grow? Are there particular flowers/foliages you
specialize in?
Over the years I've grown a large variety of flowers. I started with mostly annuals,
herbs and bulbs, the easy stuff, zinnias, sunflowers, ageratum, basil, daffodils. After
getting some experience with growing I expanded to what I considered more difficult
flowers such as lisianthus, lilies and dahlias. Now that I'm closer to 60 than 50 I've
been transitioning to shrubs and long lived perennials.
Last year I started growing more unusual greens and flowers which are difficult to find at
the local wholesaler. Some of the newer varieties are solomon's seal, unusual salvias,
nine bark, wiegela, large leaved coleus, pink autumn clematis, smoke bush, kiwi vine,
hops, hellebores, snakes head fritillaria. Every year I grow a few new varieties. I love
scented flowers especially lilacs and lilies. Grasses have become popular and I grow a
fairly large number. I have a grower friend who has acres of annuals such as zinnia,
celosia and sunflower. I won't be growing these at all this season. Instead I'm
concentrating on more unusual varieties which command a higher price.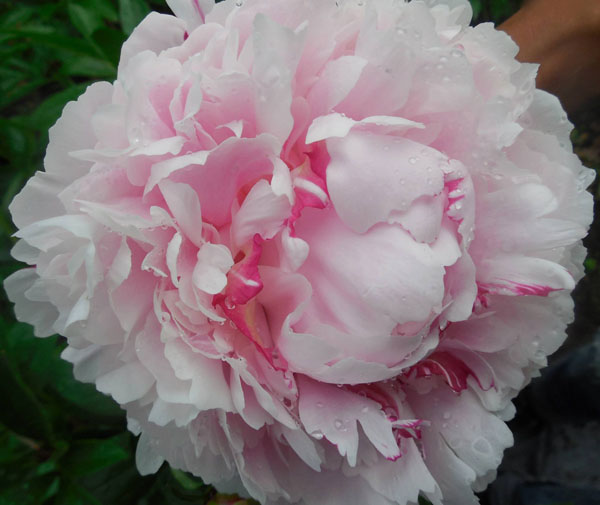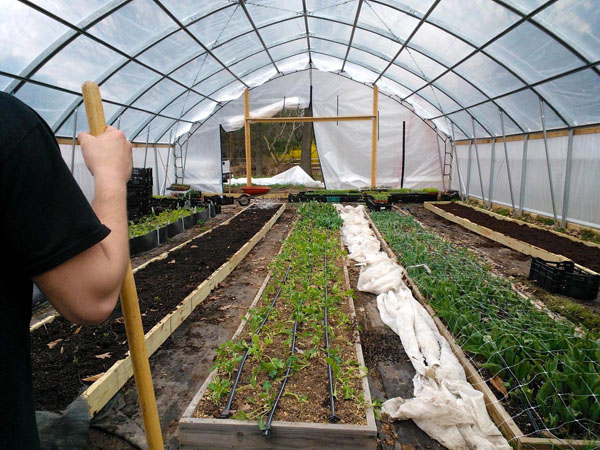 What are your current pest management/growing practices?
Although I'm not certified I use only organic and sustainable growing practices.
Being a good steward of the environment is very important to me. I believe all
farmers have a responsibility to take care of the small portion of the planet which
has been entrusted to them. I've been steadily improving my clay soil with many
yards of compost and leaf mulch every season. I use compost and
vermicompost made here, on the farm. A friend who raises show rabbits gives
me lots of manure which I also compost. I plant herbs to attract beneficial
insects. I use beneficial organisms to control fungal diseases. Weeds are my
biggest pest. Woven landscape fabric is on most of my beds and I use a wheel
hoe to kill weeds just as they germinate. I still spend way too much time weeding!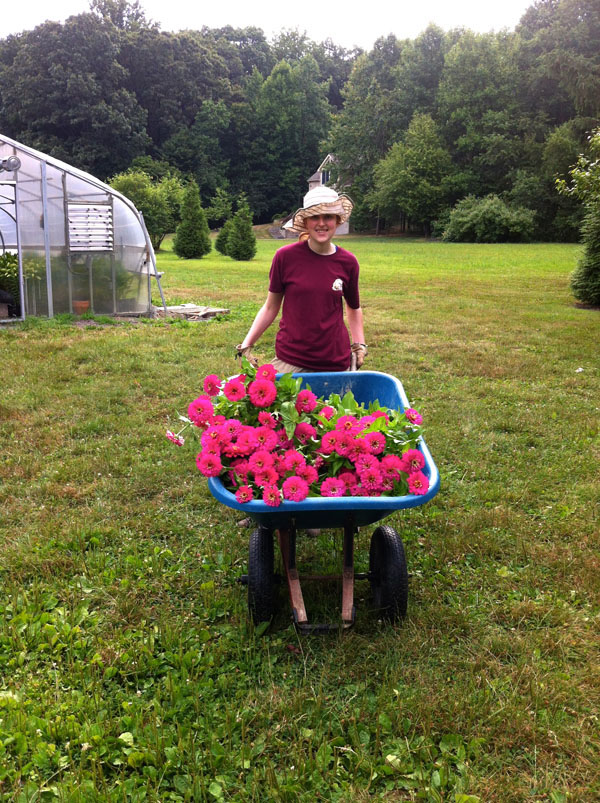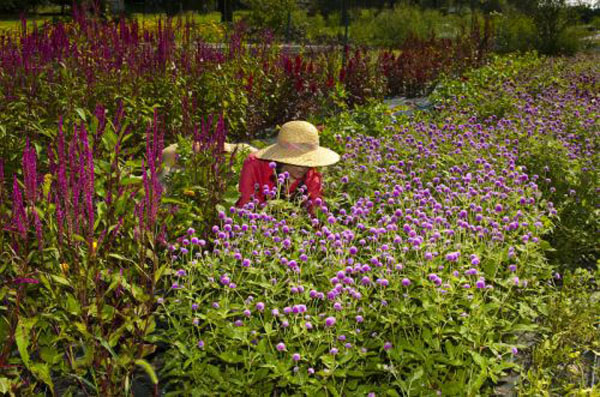 Where do you sell your flowers? Do you ship your flowers?
In the beginning I sold 95% of my flowers at farmers' markets. As my sales at the two
closest farmers' markets started to decrease I added more markets. I was working
much harder and not making enough money to make it worth my time. Now I sell at one
farmers' market and sell most of my flowers as a wedding and special event floral
designer who is also a farmer. I also have an option for DIY brides who want local,
sustainably grown flowers which is becoming very popular. I think many smaller flower
farmers find it difficult to make a living selling wholesale or at farmers' markets. That's
why there has been such an increase in grower/designers over the past few years. In
the past two years a few local florists have purchased flowers from me. I sell to them
only if they come to the farm or pick up the flowers from the farmers' market. It's a bit
ironic really. I tried to sell to florists 13 years ago and they didn't see the value of local
flowers, now they are calling me! I haven't actively pursued selling flowers to traditional
florists because I really don't have time to deliver. I have started selling to event florists
who don't have an actual shop but work from home or a studio. I've found most
traditional florists are stuck in the old ways of buying from a wholesaler and don't want
to bother getting their flowers from more than one source. They certainly would never
leave their shop to pick up flowers! This is a bit of a catch 22. Local flowers have
become popular with brides. Florists want to sell local flowers but don't have the time or
desire to go out of their way in order to purchase them. Small, local growers have
product which they can sell at a higher price if they are the designers. Florists don't
want to buy from growers who are also designers and competition. I'm just trying to
make a living! If I had a florist who would buy enough flowers at a time to make it worth
the trip I would deliver to them. So far this hasn't happened.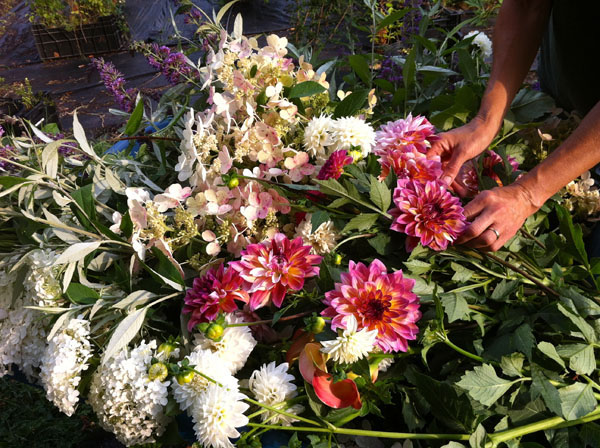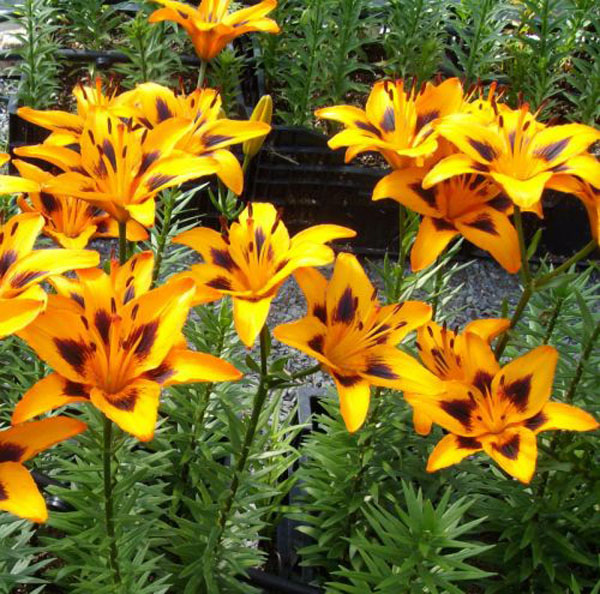 What are your plans for 2013? How do you find out what your wholesalers and/or
designers want for the next season?
My plans for 2013 are to sell more flowers to DIY brides who come to the farm studio to
design their arrangements. I also have booked more full service weddings this season
than ever before. This year I have started working directly with several local Inns who
specialize in weddings.
I stay on top of trends by following popular wedding blogs and innovative floral and
interior designers. I've had lots of brides and hostesses give me wonderful ideas. The
designers I do work with tell me what they want. Innovative designers have made fruits,
vegetables, pods, peppers grasses, sticks, and even weeds popular. I love growing
these. I'm constantly on the look out for unusual or interesting plants which could be
used in floral design. This spring I will be planting pink blueberries. I hope to be
harvesting branches in two years.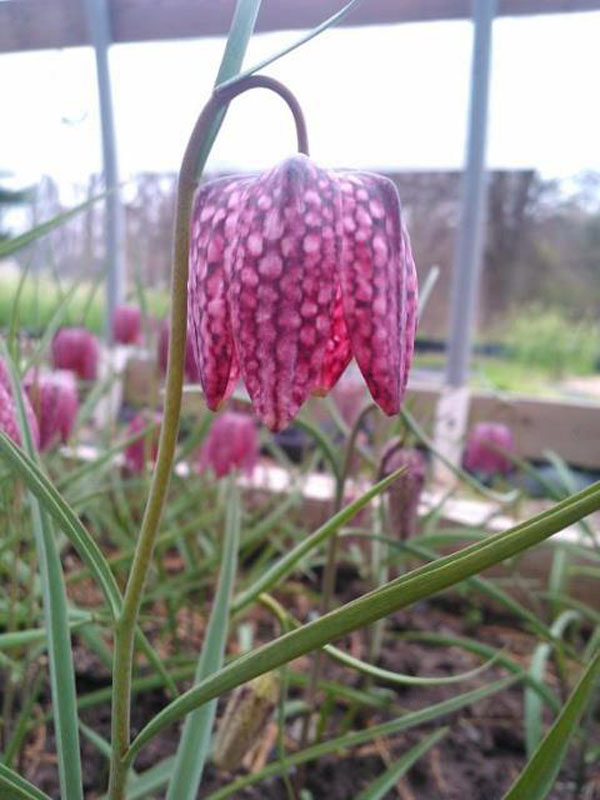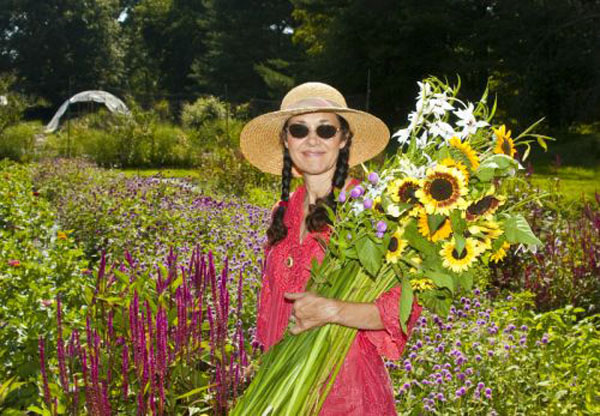 Contact Information:
Kate Sparks
http://www.liliesandlavender.com/
215 345-7282
729 limekiln rd
doylestown PA 18901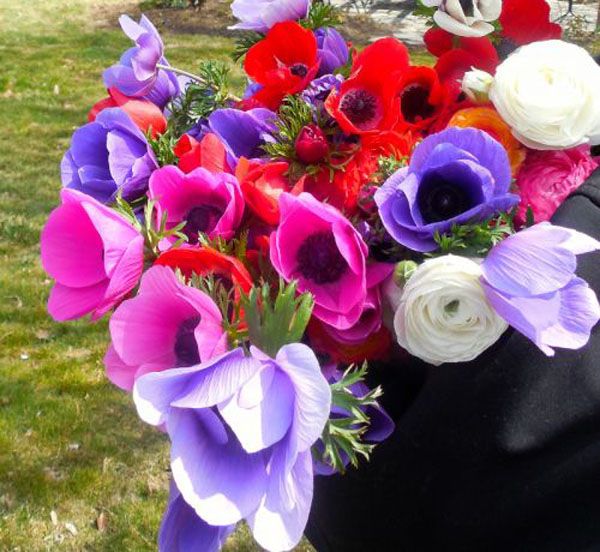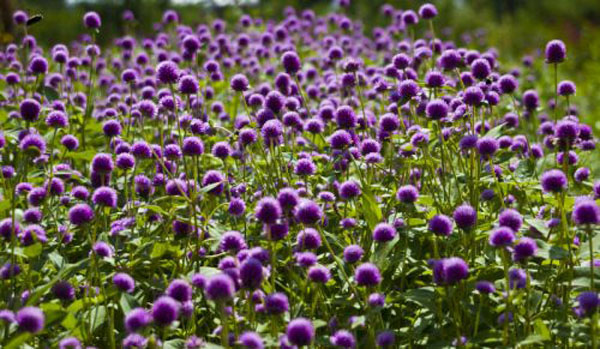 Related posts: