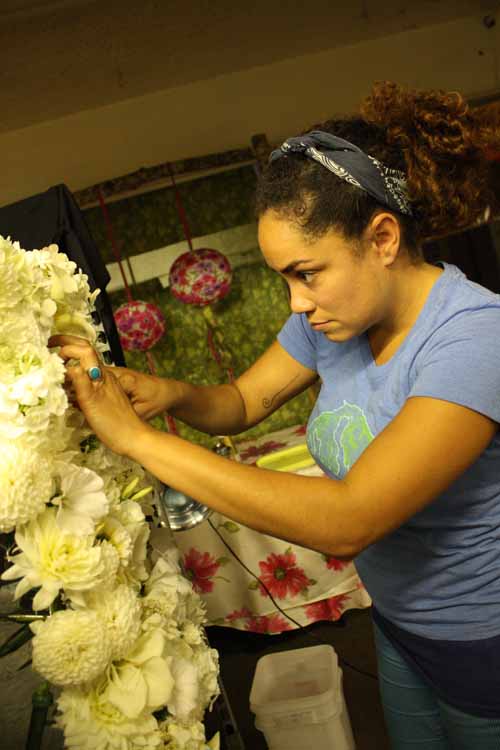 I had the idea for this installation immediately after my last major floral art show in November of 2012. I am a huge fan of both science and art and thought it'd be neat to combine the two. I'm also really interested in how light affects flowers from a viewpoint perspective, and also exposing people to different forms of beauty and fostering a sense of wonder about the world around them. This particular piece is a wall of white flowers displaying a rainbow created from refracted light. The "wall" was constructed with a rectangular piece of chicken wire- white flowers on one side and water tubes on the other to anchor the flowers in place. The prism used to refract the light was propped on a table level to the "wall of white" and a light was aimed directly at the prism.
It was important for me to select only white flowers to capture the essence of the rainbow, and there was a black sheet draped behind the white wall to create a dramatic contrast.
Flowers used (all white):
Dinnerplate dahlias
Ball dahlias
Scabiosa
Lavatera
"Wendy" spray roses
Phlox
Lisianthus
Hydrangea
Calla lilies
**all flowers were sourced from the Pacific Northwest region of the US (specifically the states of Oregon and Washington)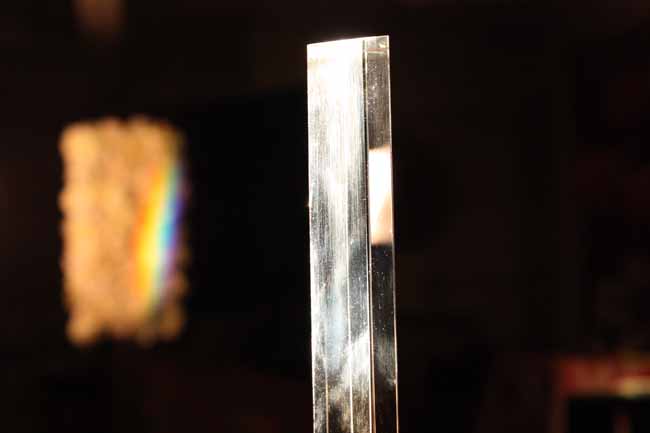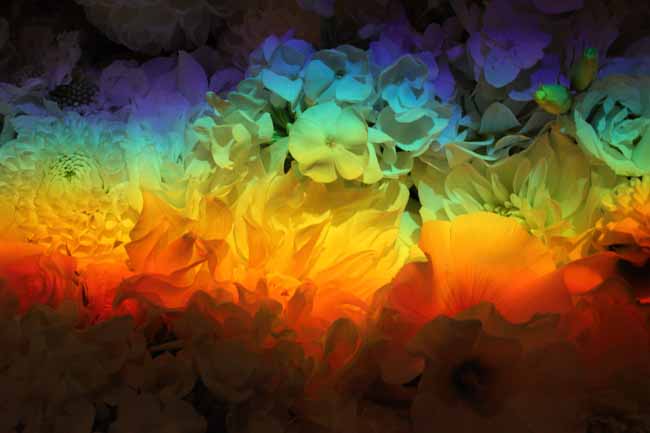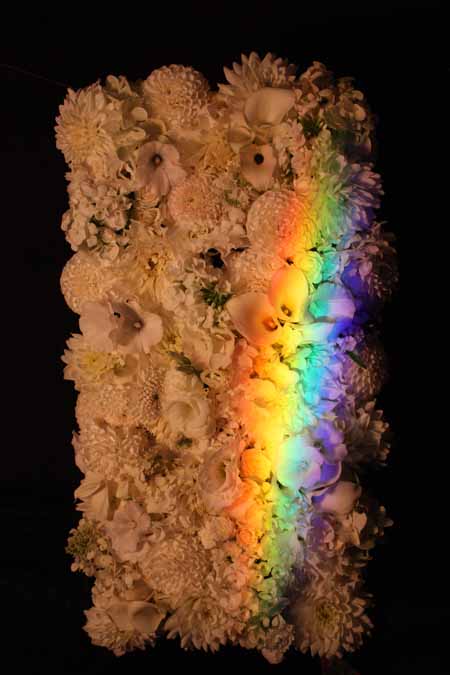 The photos were taken by myself and my friend, Heather Stadler. She is a local artist (painter) and floral designer.
I have a small floral design business in Seattle, WA where I specialize in floral art installations and special events. My main intent is to use locally grown flowers. I've been designing with flowers since 2001 and feel very lucky to have discovered my passion for art installations. I like the idea of bringing a feeling or an experience to an individual using flowers and botanical products as a medium.
Contact Information:
Nicole Cordier
Moderne Classic Designs
Seattle, WA
Related posts: