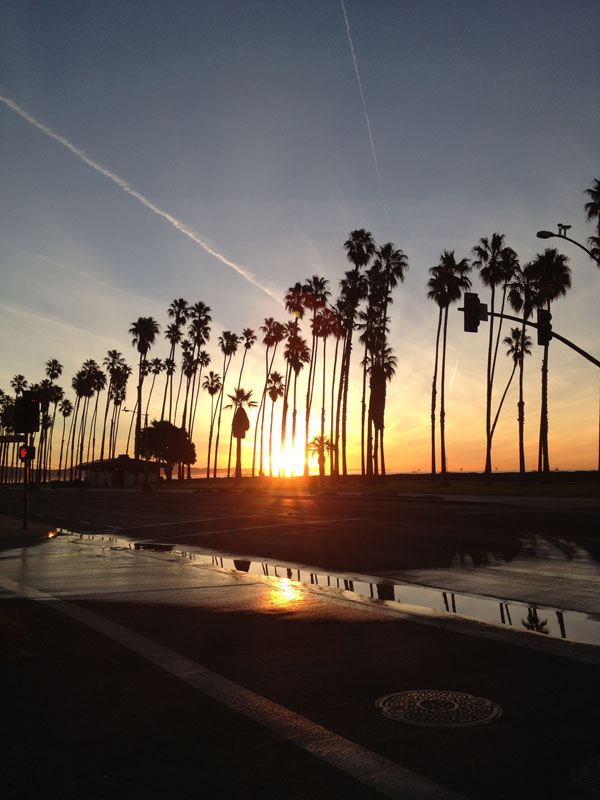 Florabundance welcomed 38 guests to the beautiful Dos Pueblos Ranch in Santa Barbara, California and treated everyone to two days of flower filled fabulousness for Florabundance Inspirational Design Days! Wow, was it ever absolutely fantastic!!
The Barn at Dos Pueblos Ranch was transformed from this: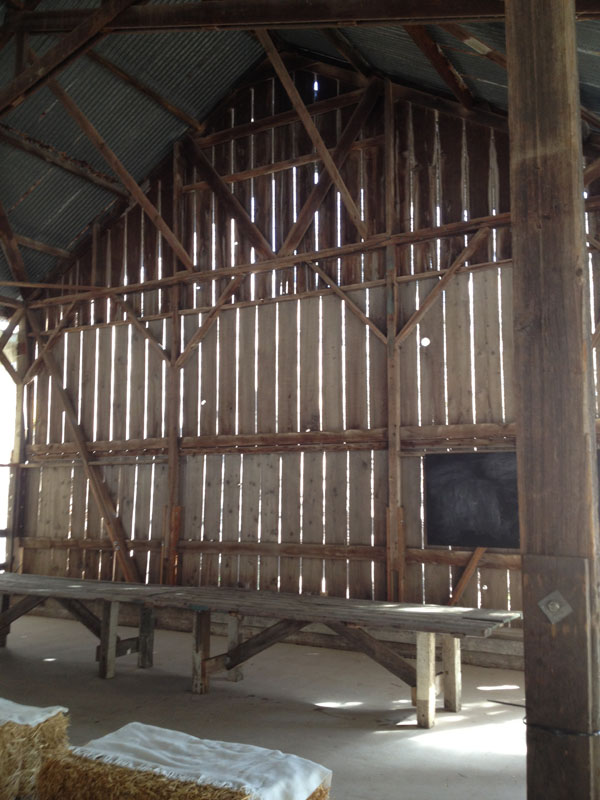 TO THIS!!::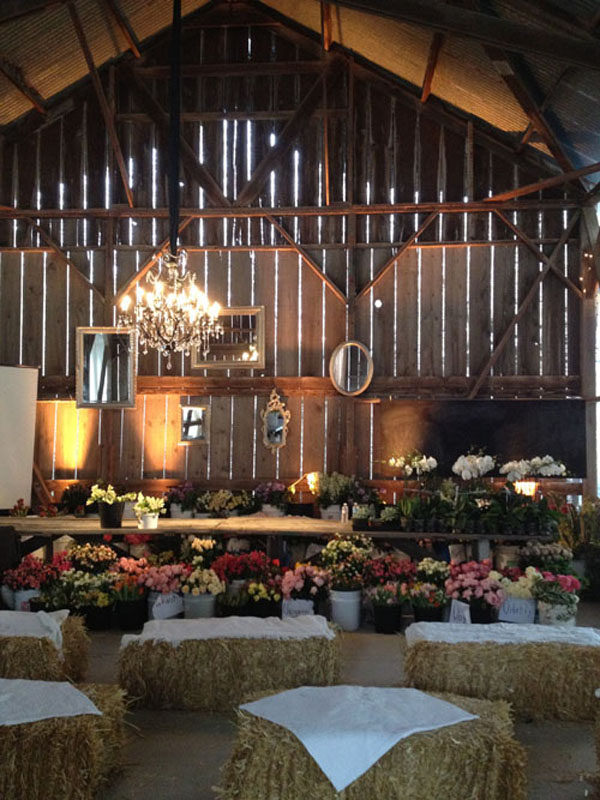 The first day started with Holly Chapple leading a discussion and hands-on design portion about bridal bouquets.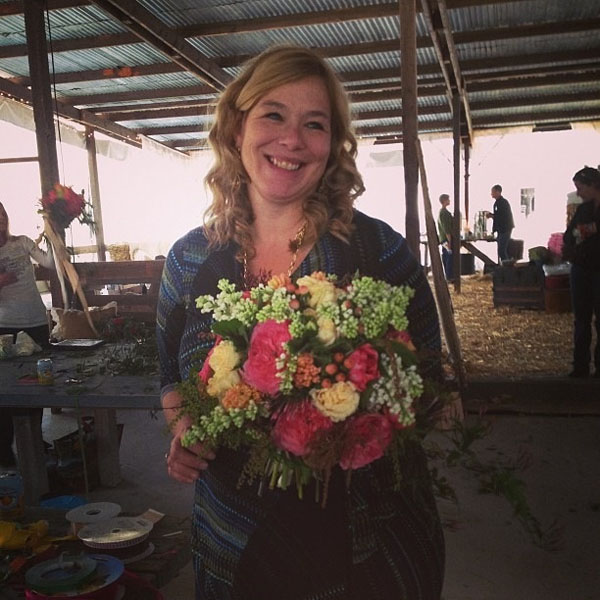 The students were able to use as much gorgeous, fresh flowers as they could possibly desire!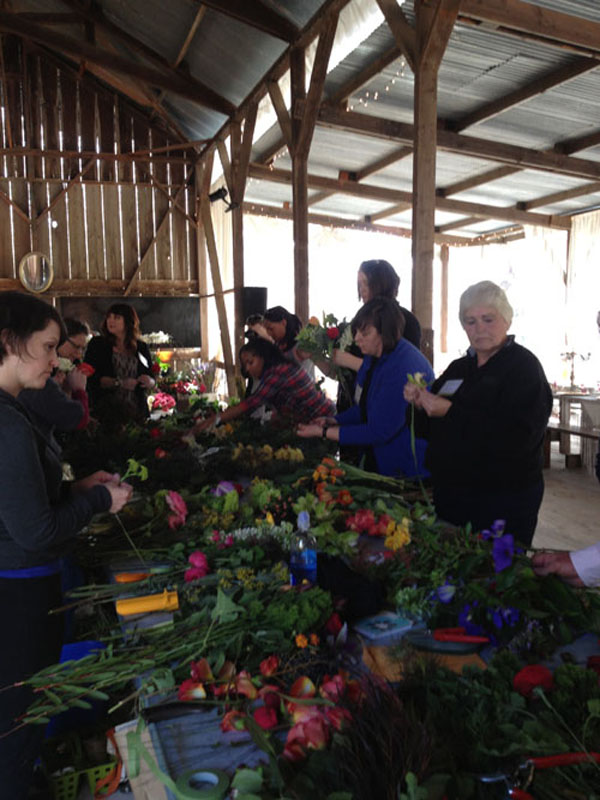 After the bouquet design session, we listened to Ian Prosser talk about the flower business. Ian owns the company Botanica in Tampa, Florida. Brilliant designer and businessman!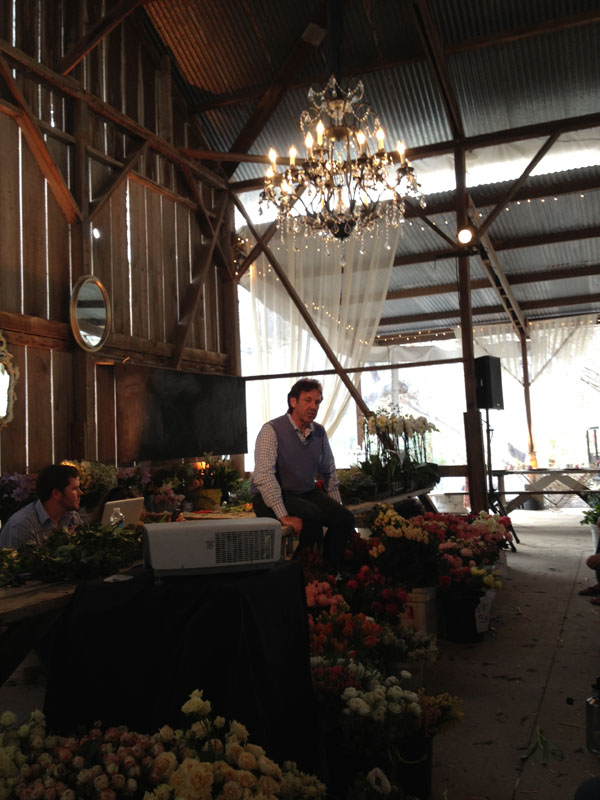 That afternoon, Chuck & I got to present about Social Media and how to use it to build your floral design business. There was so much to go over, it's social media which means a never ending conversation. Back at the hotel later that night Chuck met with about 12 of the participants to further go over social media!

At some point on Monday Chuck & I decorated Evan ..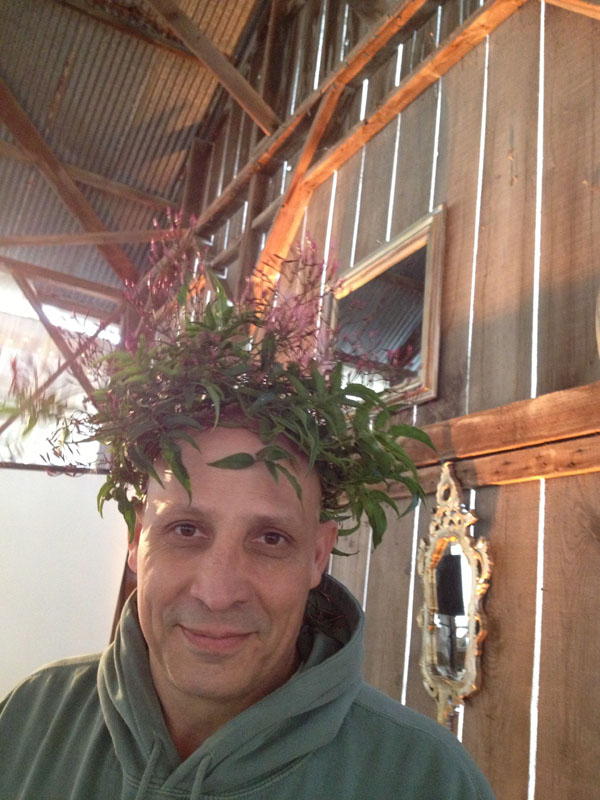 The day ended with cocktails on the beach, what a treat to be in beautiful Santa Barbara in January! Joost, the owner of Florabundance, and Katie Noonan welcoming the students with a glass of wine from the Tolosa Vineyard .. and that's the bridal bouquet that I created with garden roses and clematis!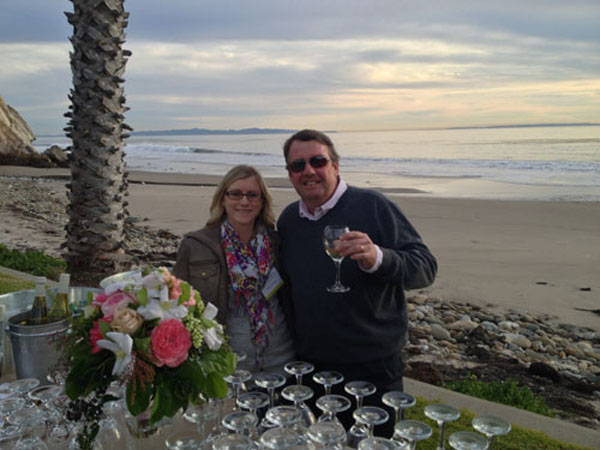 My bouquet enjoying the sunset ..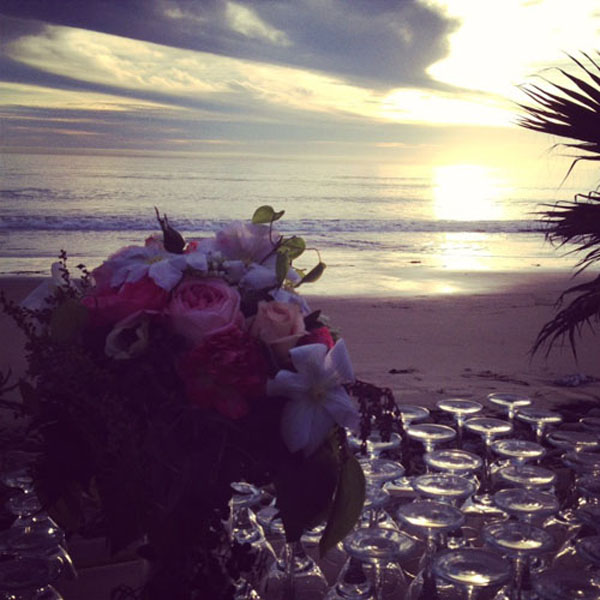 That's it for day one .. check back tomorrow to see what we worked on for day two!
.. THANK YOU FLORABUNDANCE FOR AN AMAZING EXPERIENCE ..
Related posts: