On Day 2 of the conference there were two big design sessions. One session was led by Ian Prosser and it was to decorate two ceremony locations, one rustic and one elegant. The other session was led by Holly Chapple and it was to create a tablescape for the reception table.
We'll start with a look at the Ceremony session led by Ian. Ian broke the students into three groups. Group one worked on the garden canopy and group two worked on the aisle decoration for the 'elegant' ceremony site. The third group designed the chuppah for the 'rustic' ceremony.
The group designing the garden canopy decided on an ombre effect for their design. Aren't the garden roses and orchids just gorgeous??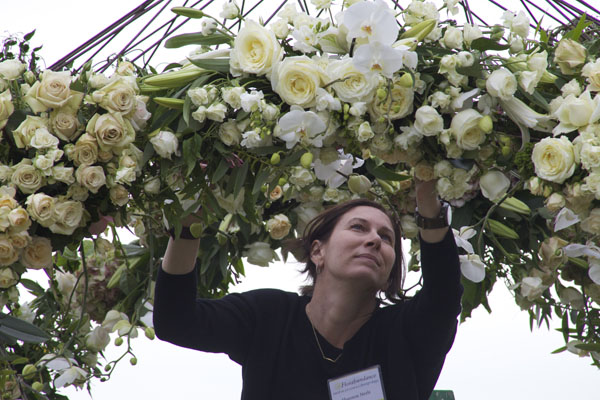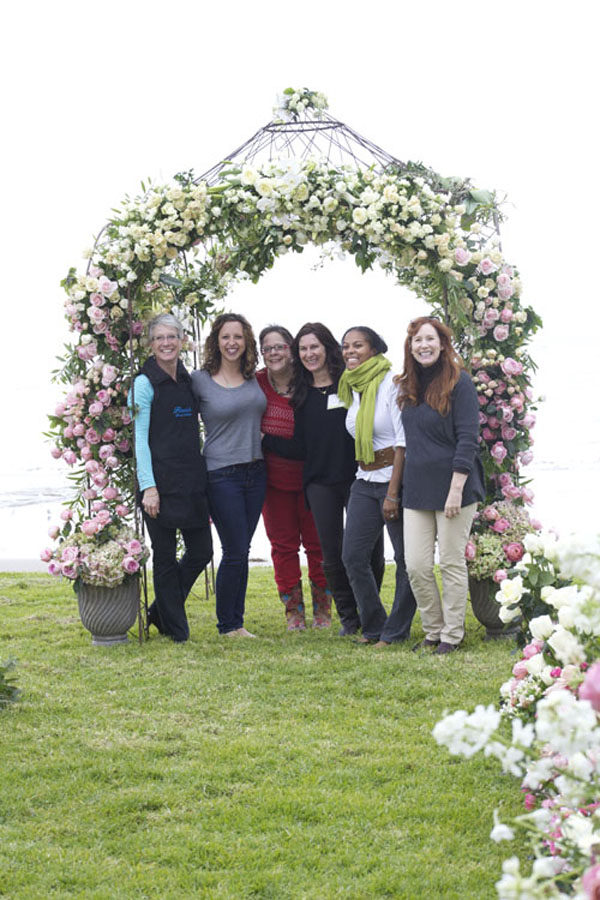 The bouquet that Chuck and I designed complemented the 'elegant' ceremony site, the bouquet was comprised of orchids and jasmine vines. You can see a bit of the aisle decor in the background..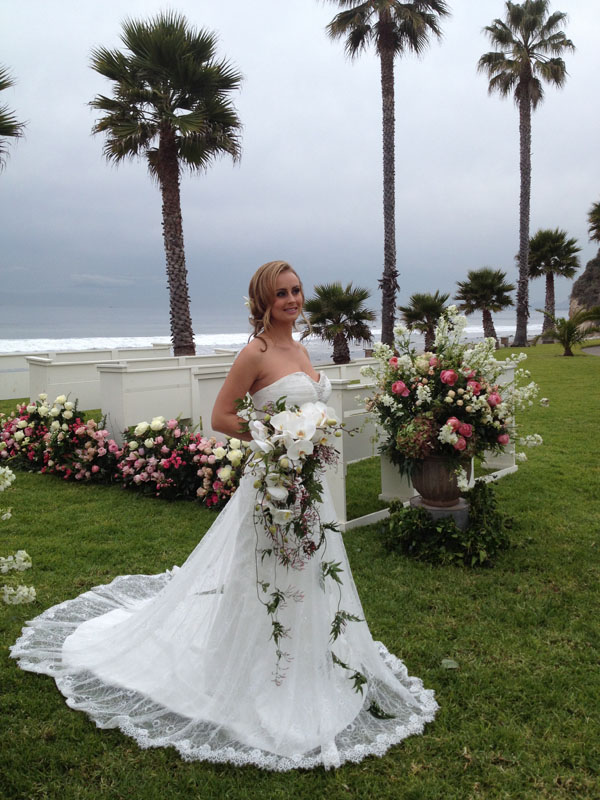 The 'rustic' ceremony was designed with bright colors; garden roses, tulips and clematis.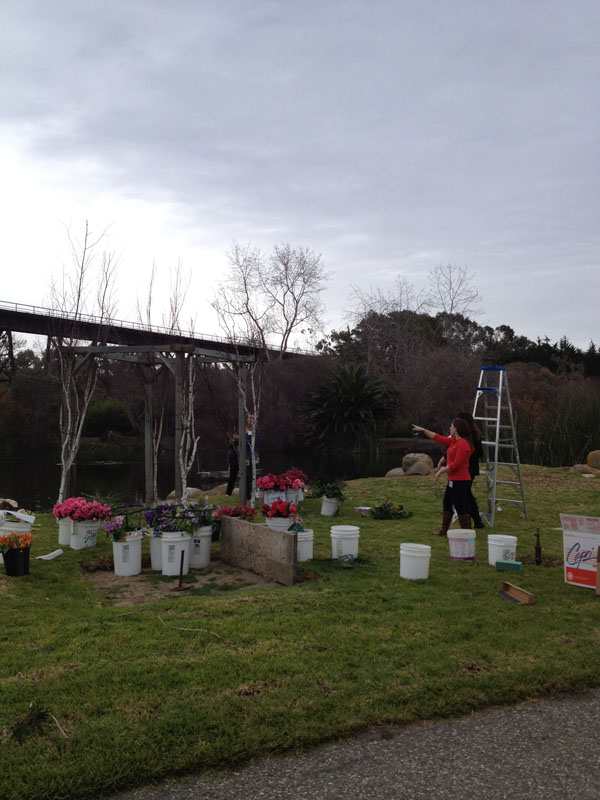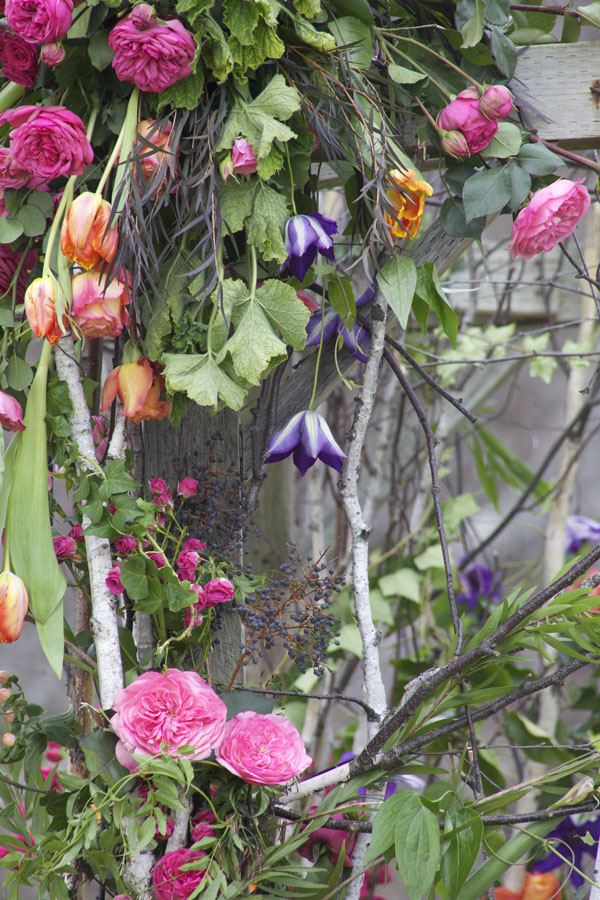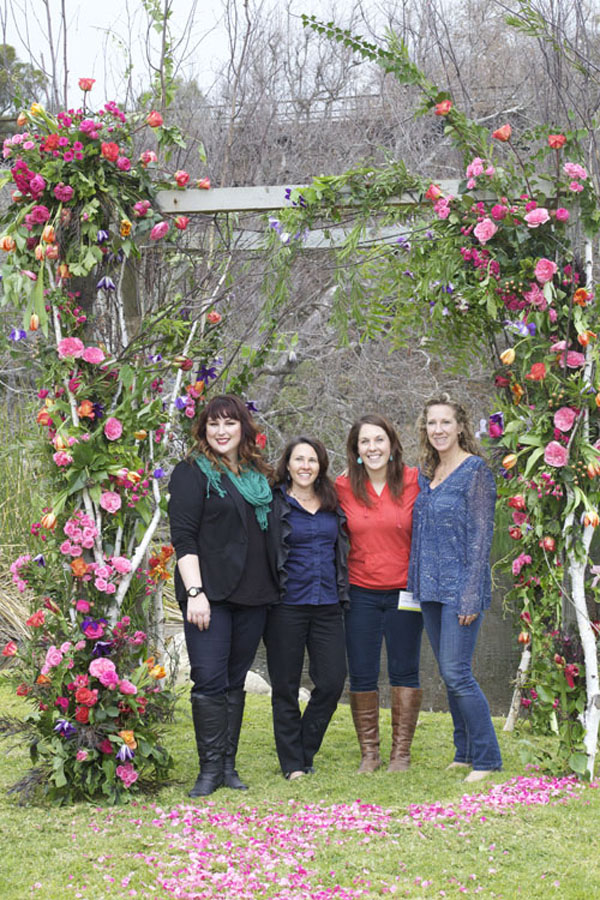 Holly led the students in designing the reception tablescape. This is how the table looked prior to the start design session: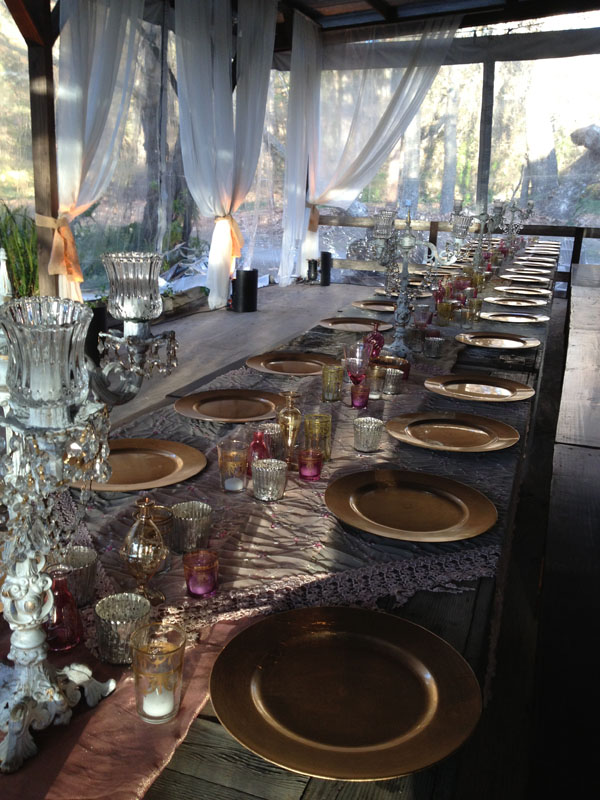 This is how it looked with flowers!!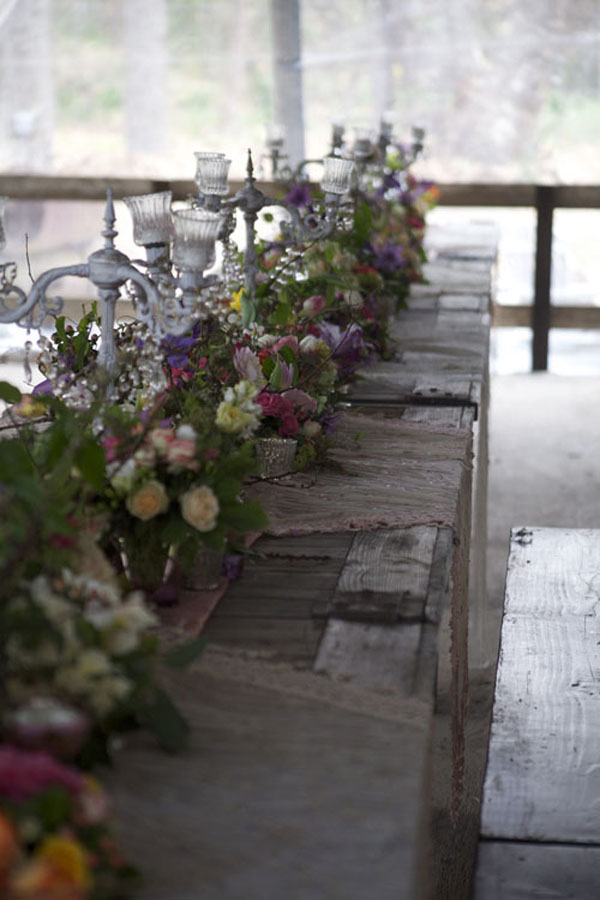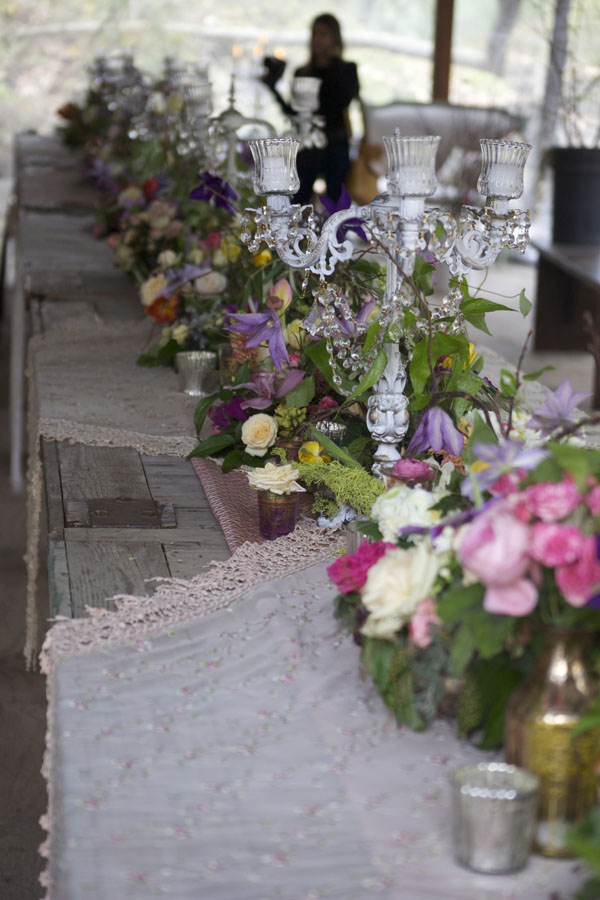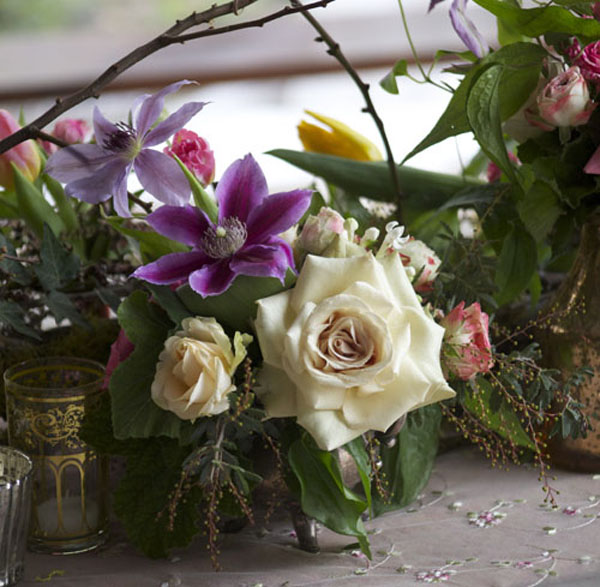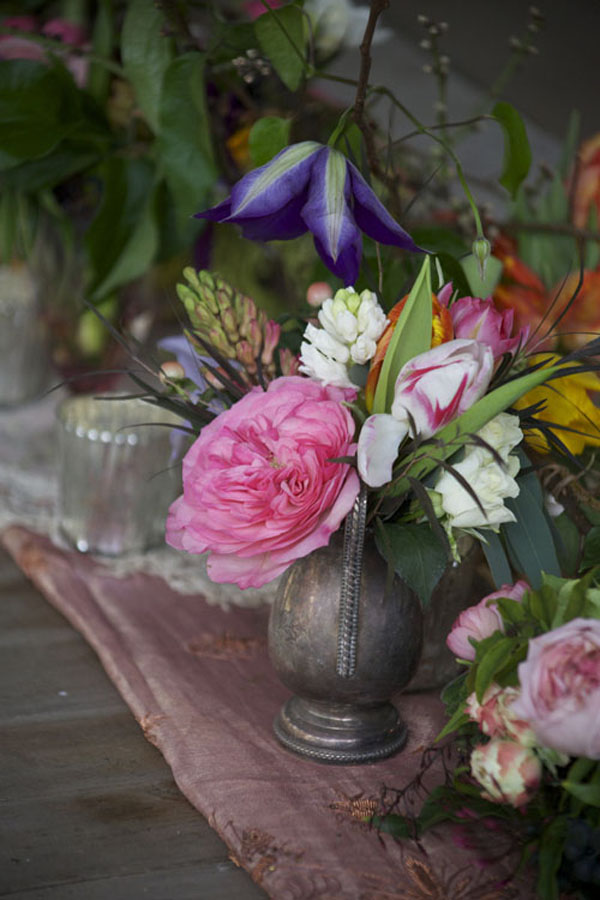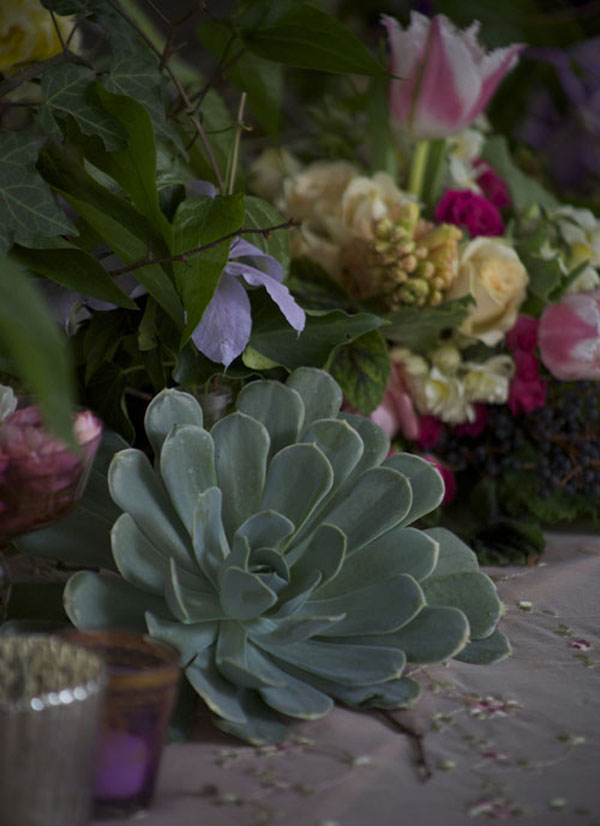 Truly a wonderful day, full of fun!
That evening we all gathered around that beautiful table to enjoy a lovely catered dinner.
Here is Joost thanking everyone for attending the conference. We say Thank YOU, Joost!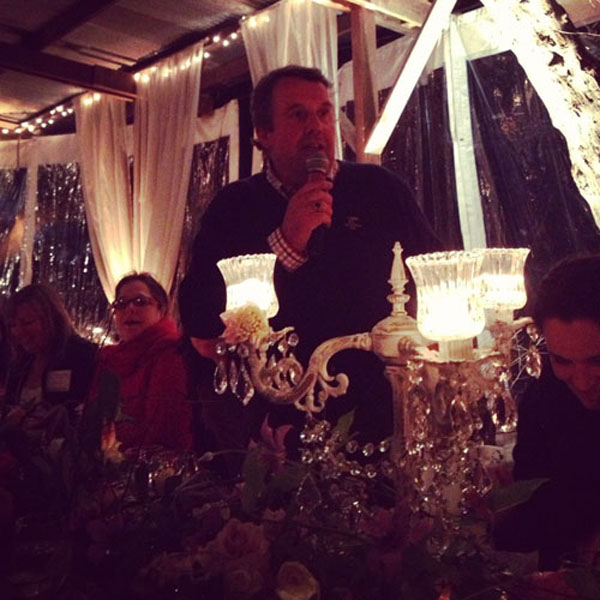 A HUGE Thank You to Tricia Fountaine & Dos Pueblos Ranch for all the hard work that you put into Florabundance Inspirational Design Days – what can I say?? You blew us away! Tricia, you are so fun to spend time with and thank you for letting us clip fresh jasmine off the property! Hugs!!
Special Thanks To:
Tricia Fountaine & Dos Pueblos Ranch
Zohe Felici & Event Production
Presenters:
Holly Heider Chapple, Holly Heider Chapple Flowers LTD
Ian Prosser AIFD, PFCI, Botanica Events
Alicia Schwede & Chuck Graham, Flirty Fleurs
Kelly Oshiro, SB Chic
Graphic Design by Christine Cowles
Our Sponsors:
Katie Noonan / Tolosa Vineyard
Absolutely Fabulous…Glamour on the Go!
Makeup – Adrienne Esposito
Partial sponsors:
Anthony Ybarra, Guitar Music (Tuesday evening beach reception)
Music by The Aurora Ensemble (Wednesday evening)
Related posts: