Hi Flower Friends,
Yesterday was a big day for Flirty Fleurs with the announcement of our Special Edition Magazine, so big that I feel the magazine garners another post!
Thank you to everyone who ordered the magazine – I am so excited for you to receive your copy and I'm sure you'll love reading it cover-to-cover and get ready to see jaw-dropping gorgeous flower arrangements!
Thank you to everyone who sent me emails, text messages, Facebook messages, called, left comments on the blog, left comments on Facebook & Instagram – You all made my day 🙂 .. such a reminder of why I do what I do, and why I love the floral community so much!
Thank you to the team that made this magazine what it is – Robyn, Kim & I worked very hard on this project, producing a print magazine definitely comes with a learning curve! Many of you know Robyn as the designer behind Bare Root Flora in Denver, luckily for us she has a background in editorial work! Kim's work as a graphic artist is often seen here on Flirty Fleurs and quite a few of you have worked with her on branding for your own floral businesses. Kim came on board with this project as the Art Director creating beautiful editorial layouts. thank you, thank you, thank you to these two lovely ladies!
For clarification, the magazine is available for purchase through MagCloud. All orders are placed with them and they use Print-On-Demand technology to print up your copy when your order is received, they then ship the magazine directly to you. The finished magazine is lovely as MagCloud does use a high-quality paper! Also, MagCloud offers a digital version of the magazine which is a nice option.
If you'd like to order a copy – click here!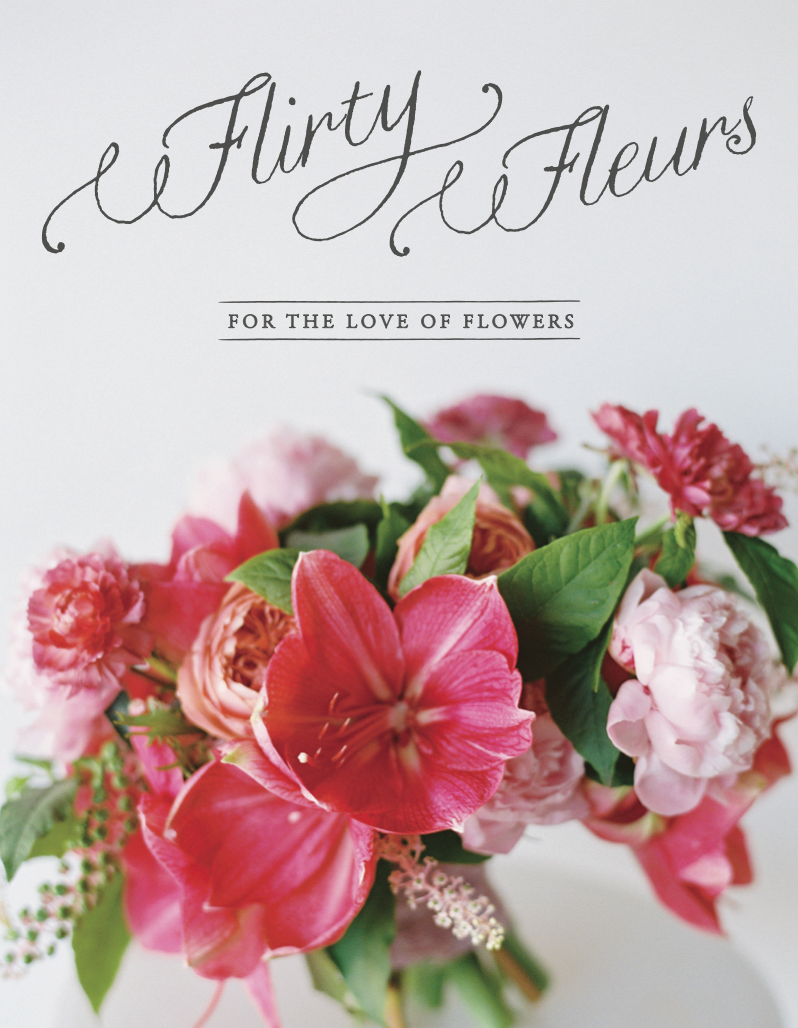 Related posts: