Happy Friday everyone!
Thought I'd share some photos from this past weekend. Show y'all how we do weddings in Colorado!
This is how we get to the top of the mountain in Aspen, via Gondola!

The second gondola carried flowers, no people:

20 minute ride up the mountain. BTW – the gondola doesn't stop to load or unload the flowers, we hustle to get flowers on and off!

This is where we'll set-up the ceremony – Aspen Wedding Deck:

After the exciting ceremony setup it was time to setup the reception. I finished off the cocktail arrangements on the back of my SUV in the garage of the St. Regis. Us florists, we just get it done, right?!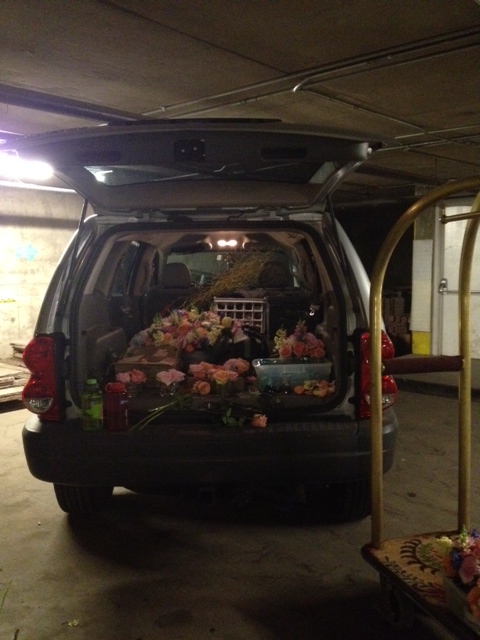 After it's all said and done, this is where we get to go hiking and refresh ourselves!
Maroon Bells, Aspen, Colorado

Hanging Lake, Glenwood Springs, Colorado:

One more thing – thank you to Jenn at Modern Day Floral, in Michigan for the referral of the above Aspen Wedding. I'm sure it seems hard to believe, but the relationships I've created on twitter have actually turned into wedding referrals from floral designers in other states!
Related posts: