Interesting finds on the world wide web ..
Build a Strong Foundation with Your Client by Process Driven Design
Calluna Events in Boulder, Colorado is hosting a workshop on using Instagram – looks like a good one if you are in Colorado.
Movement in Imagery by Ginny Au – not about flowers, but about photography – one of my favorite subjects!
Two Things Successful People Have In Common via Zanita (I see this as three, but that's me!)
5 TIPS TO REFRESH YOUR BRAND via Wedding Styling 101
My Next Floral Design Class is scheduled for April 3, 2016 – Totally Tulips!
I love these spring flowers and am exciting to share a whole bunch of them with students!!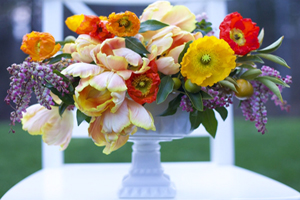 How fun is this video of Celadon & Celery by Field to Vase? Can we just have more Flower TV??!!
Related posts: