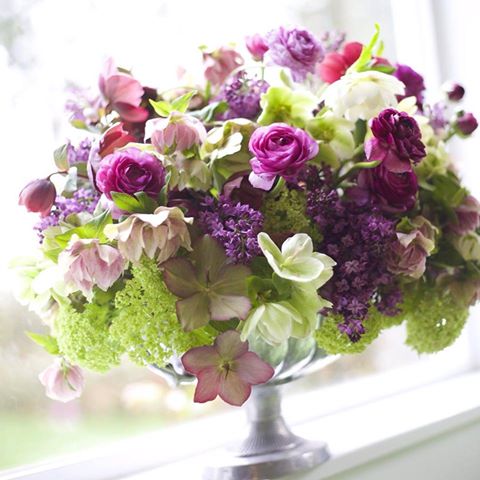 Hello Flower Friends,
Hope you are all doing well and having a great week!
Sorry for the lack of posts this week on flirty fleurs. Honestly, I was just so deep into projects and couldn't get in any time to sit down and blog. One of the projects is trying to get some of the pages and older information on this site into order, always a time consuming project. One of the other projects took place outside in the yard – moving a ridiculous amount of dirt and prepping the beds for the dahlia plantings which will take place in about a month or so.
Oh, and the arrangement above, those were some of the leftovers from my class last weekend. I love the leftovers!
BTW – the next class I have scheduled is for April 3rd, 2 1/2 weeks from now. We'll be working with a glorious variety of Tulips! I can hardly wait to get my hands on lots of parrot and fringe tulips 🙂
Read more about the class and other upcoming classes here.
Related posts: